Posted by Maggie on June 29, 2022 in From the editors
Off for a two-hour drive (4 total roundtrip) to one of my ten-year-old Grandson's little league play-off game.
Have a great evening, Spectators.
The sad state our society is in in these 21st century United States…
It must be painful for people with disabilities or those who grew up in foster care to see tons of people essentially arguing that they should have been aborted. And that they are a 'burden' on society. 😔

That's dark. Really awful argument.

— ZUBY: (@ZubyMusic) June 28, 2022
The last group who really pushed that argument worked for a guy named Adolph Hitler….I believe they were called Nazis. 😒

— Jerome Goolsby (@JLG1956) June 29, 2022
This notion that people are 'better off' dead than potentially (and often only temporarily) struggling is extremely disturbing to me. Inhumane.

It leads to dark roads that humanity has been down before. Not good.

— ZUBY: (@ZubyMusic) June 28, 2022
It's sad. I also find it very dark when people take their kids to abortion rights rallies. It's disturbing. 🤮

— ZUBY: (@ZubyMusic) June 28, 2022
the eugenics movement and the fascist movement of the 1930's has never ended.

— Aviel Oppenheim (@OppenheimAviel) June 28, 2022
It really didn't. It morphed and they changed the language to make it sound sanitary and appeal to positive emotions.

— ZUBY: (@ZubyMusic) June 28, 2022
Twitchy: Pro-aborts shame actress Kimberly Elise as anti-woman race traitor for celebrating that 'millions of babies will be saved from death by abortion'
Twitchy: Elizabeth Warren announces that she and Bob Menendez are taking steps to stop pro-lifers from saving babies and helping pregnant women
Tell me you don't know a gaddam thing about "separation of powers", "democracy" and "Federalism" without telling me you don't know a gaddamn thing about separation of powers, democracy and Federalism … and your 'economics degree' is total bullshit too…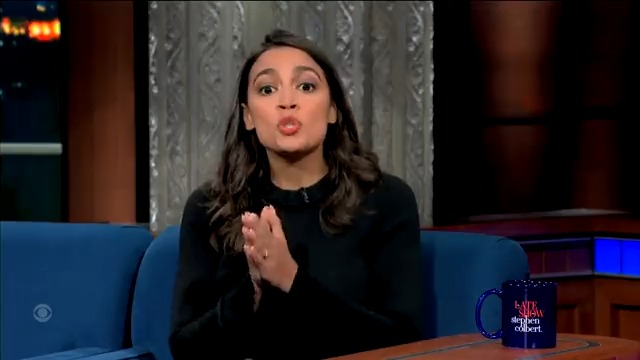 Alexandria Ocasio-Cortez: The Supreme Court "overreached" by returning power to the people on abortion and needs to be put "in check" pic.twitter.com/wltZJUaFuK

— RNC Research (@RNCResearch) June 29, 2022
Hence, why CCP China gets to decide & carryout abortion in that country. AmIright, Sandy?

— Maggie (@drillanwr) June 29, 2022
Twitchy: AOC's tinfoil-hattery, idiocy, and blatant dishonesty are exactly what Stephen Colbert thinks will make her a great POTUS in 2024 [videos]
Vincent McCaffrey: Won't Get Fooled Again: We don't need the new boss. We need a change. Self-government is something we have done before, and we can do it again.
Twitchy: Guy Benson fact-checks Ilhan Omar's totally bogus SCOTUS claims after Roe overturned
Dennis Prager: Dobbs May Force Young Women to Confront Sexual Reality: Brainwashing women into believing their sexual nature is no different from men's only benefited men. And men have benefited from abortion as a form of birth control.
J. Robert Smith: The Antilife Party
The Democrat Party, dating back to Andrew Jackson, with roots in the older Jeffersonian antifederalist coalition, really hasn't changed much in a critical aspect: it's the party of antilife. The party of slavery and, post-Civil War, Jim Crow moved seamlessly into the party of abortion. Even today's open southern border fits the bill…
Dov Fischer: When the Fetus Has More Brains Than the 'Pro-Choice' Demonstrators: Roe fanaticism is not a movement that will sustain itself, unless protesters first become fluent in Pig Latin.
Incase you missed it…
WSJ: The Justices Didn't Lie to the Senate: No one in the Supreme Court's Dobbs majority promised to uphold Roe v. Wade.
*COUGH-*COUGH-*COUGH*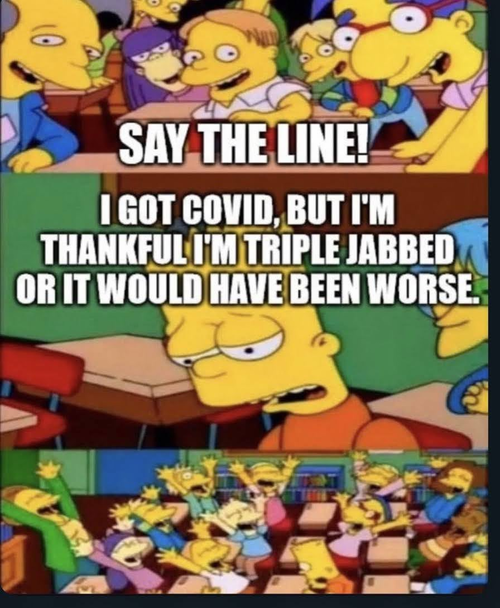 Maybe Fauci isn't just evil. It's possible he's totally nuts too. A tiny tyrant mad scientist. https://t.co/muHEjJjt4A

— Buck Sexton (@BuckSexton) June 29, 2022
ZeroHedge: Fauci Suffers "Much Worse" COVID Symptoms After 'Paxlovid Rebound'
Eddie Scarry: Democrats loved COVID pandemic and they wanted you to love it, too: Liberals had success with COVID by doing what they do best—spreading misery
Welcome to the USSA, Boys: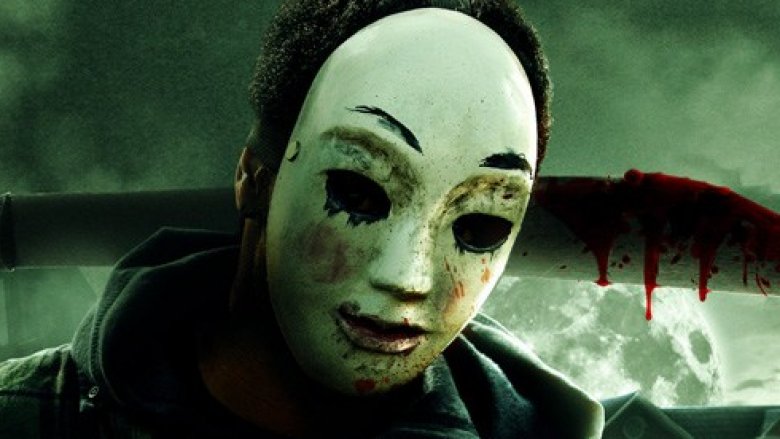 All FBI malfeasance is going to be covered by "We can't talk about an ongoing investigation" until we get a GOP with enough balls to zero out the FBI budget until all is brought to the light. Hearings mean nothing now.

— Jesse Kelly (@JesseKellyDC) June 29, 2022
Julie Kelly: The Accelerating Purge: Buckle up, America. This only gets worse from here.
Paul Krause: The Left-wing Insurrection Intensifies: It's only insurrection when the other side does it!
Jon N. Hall: Cancel Culture for Serious People: You must kneel before Rome, you must grovel at her feet…
Jennifer Kabbany: Cornell library removes Gettysburg Address, Lincoln bust: "Someone complained, and it was gone."
MORE: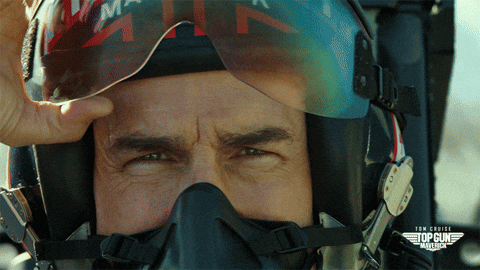 AND we simply just want to be entertained for our dollars, not preached at or shamed into #WOKE cultural submission…
Michael Anton: 'Top Gun: Maverick' — A Boomer Fantasy: Americans want more than anything to put race behind us.
EXCLUSIVE: I've obtained leaked video from Disney's upcoming show "Baymax," which promotes the transgender flag and the idea that men can have periods to children as young as two years old.

It's all part of Disney's plan to re-engineer the discourse around kids and sexuality. pic.twitter.com/y1ATnKCEce

— Christopher F. Rufo ⚔️ (@realchrisrufo) June 28, 2022
Kay Smythe: What Do A Cartoon Robot, Tampons, Transgenderism And Kids Have In Common? Disney's Latest Attempt To 'Queer' Content
BONUS Brit:
~~Many thanks to Maggie and The Universal Spectator for reprint permission.