Posted by Maggie on October 9, 2022 in General News
The above mural painting titled, "Mr. Pynchon and the Settling of Springfield", was painted by Italian immigrant Umberto Romano in 1937.
Okay, so, I'm in the car running errands the other morning and "The Bob and Tom Show" is on the radio. I've never listened to that morning talk show but it was very early and obviously the radio station I listen to runs the syndicated show during morning drive time (broadcasting terminology). Anyhow, the hosts were sampling cow tongue burritos and talking about odd things hidden in various old artist paintings and photographs that some people make claims of evidence of 'time travel'. This post's header picture was one that the talkers mentioned. Look back up at it. Notice the Native American at the bottom right sitting in what looks like a canoe … checking his texts and social media on his cell phone? LOL!
Then there's this still shot from a Charlie Chaplin movie where some people claim the woman walking is on a cell phone…
UPDATE: More paintings "Bob and Tom Show" were referencing last week…
Erin Keller: Internet baffled by woman appearing to hold an iPhone in an 1860 painting
More fruity stuff…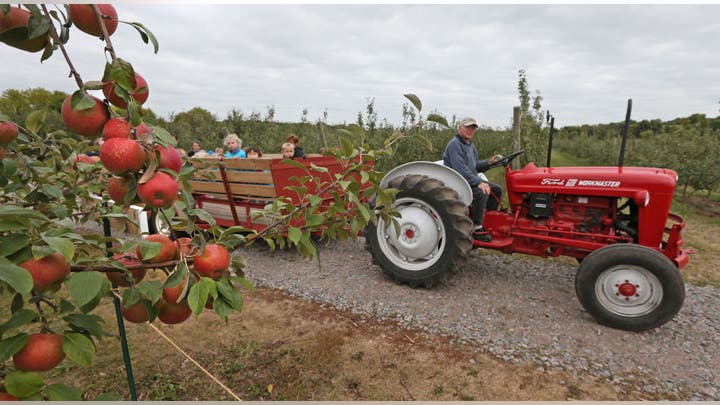 For generations, Johnny Appleseed has gotten all the attention where spreading apples in America are concerned. But this is the man who actually brought the fruit species to The New World from The Old World…
Kerry J. Byrne: Meet the American who first planted apples in the colonies: William Blaxton, eccentric settler. Apples, an Old World fruit, arrived after European exploration, became fuel for pioneers and a symbol of American bounty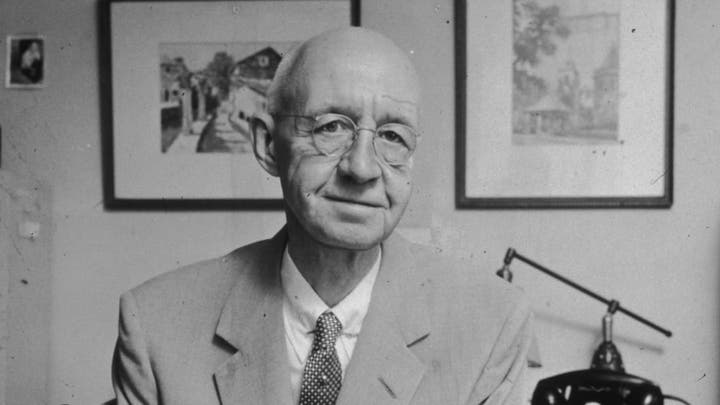 Kerry J. Byrne: Meet the American who cooked up frozen foods: adventurer and innovator Clarence Birdseye: Innovator Clarence Birdseye, inspired by observing Inuit fishermen, changed the way Americans shop and eat
A veritable goldmine of jalopies…
Gary Gastelu: South Dakota gorge full of dozens of classic cars is one man's dream: Gary Kuchar has been collecting and customizing cars for nearly eight decades
UPI: Petting a dog can be good for your brain … I imagine some folks who are cat lovers will chime in the same about felines.
Nathan Lo: A Large, 'Extinct' Australian Cockroach Has Reappeared After More Than 80 Years
BONUS: LMAO!!!
~~Many thanks to Maggie and the Universal Spectator for reprint permission.