Posted by Maggie on June 23, 2022 in From the editors
He told you, folks. Biden told you in the DNC primary and the general election primary. But all you heard was Trump's frustrations with Biden getting away with his crap because the MSM running the debates allowed him to … all while insinuating Pres. Trump was an 'if Hitler and the KKK had a baby' in their questions to him. Anyhow, Biden told ya so…
And Pres. Trump warned we would see exactly what we are seeing and experiencing right now in gas/fuel prices, inflation and a wrecked economy if Biden and his bunch got their hands on it.
Biden again says, "We're in a time of war". Yet, nobody in the MSM has pressed him or anyone in his administration to define what exactly he/they mean when saying that. He also leaned into the microphone and loudly whispered a demand for those evil gas station owners to immediately lower the prices at the pumps. And of course he again lied about the oil companies not using leases (completely void of the context behind their situation) and demanding more refining output contrary to that situation itself.
Oh-h-h, Brandon, we're in a war, alright, and it is a domestic war between the American people and the communist ideologs in the administration and the demo-commie party inflicting their Maoist "Great Leap Forward" on us.
Yesterday, during his latest useless announcement about a "gas tax holiday", Brandon repeated for the umpteenth time the ridiculous claim that Vladimir Putin is responsible for gas prices and inflation. Mind you, these are the same people who forbid you from calling COVID a Chinese virus. But Putin now runs the U.S. economy and is raising our gas prices … not Brandon's bullshit intentionally destructive policies. He also threw in scolding of the selfish ungrateful American people for daring to fret and complain about gas prices and inflation during this 'time of war', or something. Again, this would mean a 'saving' of 18 cents a gallon…
(Sorry about the CNN video below…)
Steven Nelson: Not 'Putin's Price Hike': Fed chair Powell breaks with Biden on inflation
Bradford Betz: Fed chairman contradicts Biden, says Russia's Ukraine invasion not the main inflation driver: Chairman Powell has tried to reassure the public that the Fed will raise interest rates fast enough to bring down inflation without causing a recession. … Oh, yeah, that'll work.
From comments section on the YouTube video link:
Jeff Oregon

Joe Biden is my new hero! I am currently paying 5.65 per gallon in Oregon. Instead of paying 113.00 to fill my 20 gallon gas tank, I will be able to get it for 109.40, saving 3.60. WOW! Thank you Joe Biden. I have not been this happy with your economic prowess since you saved my family .16 on our July 4th hot dog meal. It brings a tear to my eye knowing the ship is being controlled by your steady hands and keen mind.
Thomas Catenacci: Biden looks everywhere to lower gas prices — except boosting oil production: Biden admin 'pursuing this green agenda at all costs,' executive director of energy group Power The Future tells Fox News Digital
Peter Aitken: 'NO PRESIDENT ALONE' – Biden's energy secretary Jennifer Granholm shifts blame for out-of-control gas crisis, hints at drastic move: President could use Defense Production Act to handle gas supply crisis after asking for tax holiday, and reiterated the Biden administration stance of blaming Russia for inflation and shortages … These democrats really are total jackasses.
Twitchy: Karine Jean-Pierre and Jennifer Granholm should have coordinated their 'gas tax holiday' talking points
VIDEO: GOP congressman Arkansas Republican Bruce Westerman: America can reduce gas prices on its own if Biden gets out of the way … I'd bet money the machine behind the Biden policies have an akin to Venezuelan Hugo Chavez "nationalize the American oil, gas, and energy companies" on their 'To Do List'.
Daniella Genovese: Gas prices make record July Fourth car, air travel costly: Gas is hovering just below $5 a gallon nationally: AAA … If your local pumps are just below $5 right now expect the prices to go up above $5 just about midweek before the July 4th weekend.
OPEN LETTER FROM ECONOMISTS OPPOSING THE GAS TAX HOLIDAY – 321 SIGNERS AND COUNTING
All according to plan, doncha know…
Maiya Clark: Biden abuses executive authority to pursue his environmental agenda
The leftist Biden sloshy-bedpan-carrying MSM willfully goes along for the old fart's boney ass-covering…
Breitbart: WaPo's Michelle Singletary: 'Stop Complaining,' 'Calm Down' About Inflation — You Are 'Not Suffering' … GFY
Ed Morrissey: Q-poll: Biden crashing hardest among young voters, Hispanics
Reuters: Biden approval falls fourth straight week, tying record low – Reuters/Ipsos
Biden Job Approval:
Approve 36%
Disapprove 58%

.@Reuters/@ipsos, 1,002 Adults, 6/21-22https://t.co/GCwNrRCqJp

— Political Polls (@Politics_Polls) June 23, 2022
Biden's approval falls in third straight week, nears record low – Reuters/Ipsos poll

Biden Job Approval
Approve 36%
Disapprove 58%

Men: 39/59
Women: 34/57
Suburban: 37/60
Midwest: 36/61
No College: 30/61
College: 40/57

D44/R36/I20 / 06-21-22 / 1,002 Ahttps://t.co/3uVi1v1EBW

— InteractivePolls (@IAPolls2022) June 23, 2022
Meanwhile, back in The Swamp:
Joseph A. Wulfsohn: 'HEARING TROUBLE? – Politico reporter: Two Democratic lawmakers told me 'nobody gives a bleep about January 6'. Betsy Woodruff Swan says she hasn't seen evidence the Jan. 6 hearings will aid Dems in upcoming elections … Hey, thanks for admitting this is the ONLY reason for this Demo-RINO circus sideshow.
VIDEO: ABC anchor David Muir pushes back against Chris Christie during Jan. 6 hearing coverage
Twitchy: Two Democratic members of Congress say off the record that 'nobody gives a bleep about January 6'
Mary Chastain: January 6 Committee Delaying Hearings Until July Due to 'Additional Work': They're sad that no one gives a damn.
Mark Moore: Majority of Americans didn't watch Jan. 6 panel's hearings last week: poll
Margot Cleveland: J6 Committee Focuses On Election Fraud Claims While Ignoring Tactics Used To Rig The 2020 Election: Stealing an election by fraud is not the only way to rig an outcome. Elections are rigged when systemic violations of election law occur.
Speaking of Stolen Elections…
Mollie Hemingway: Yes, Biden Is Hiding His Plan To Rig The 2022 Midterm Elections: The White House is refusing to share details about its coordinated efforts to engage in a federal takeover of election administration.
President Biden really does not want the public to know about his federal takeover of election administration. Dozens of members of Congress have repeatedly asked for details, to no avail. Good government groups, members of the media, and private citizens have filed requests under the Freedom of Information Act. Not a single one has been responded to. All signs indicate a concerted effort to keep the public in the dark until at least after the November midterm elections. The lack of transparency and responsiveness is so bad that the Department of Justice and some of its agencies have been repeatedly sued for the information.

When President Biden ordered all 600 federal agencies to "expand citizens' opportunities to register to vote and to obtain information about, and participate in, the electoral process" on March 7, 2021, Republican politicians, Constitutional scholars, and election integrity specialists began to worry exactly what was up his sleeve.

They had good reason. The 2020 election had suffered from widespread and coordinated efforts by Democrat activists and donors to run "Get Out The Vote" operations from inside state and local government election offices, predominantly in the Democrat-leaning areas of swing states. Independent researchers have shown the effect of this takeover of government election offices was extremely partisan and favored Democrats overwhelmingly.

At the time the order was issued, Democrats were also hoping to pass H.R. 1, a continuation of the effort to destabilize elections throughout the country via a federalized takeover of state election administrations.

Biden gave each agency 200 days to file their plans for approval by none other than Susan Rice, his hyperpartisan domestic policy advisor. Yet fully nine months after those plans were due, they are all being hidden from the public, even as evidence is emerging that the election operation is in full swing…
MORE: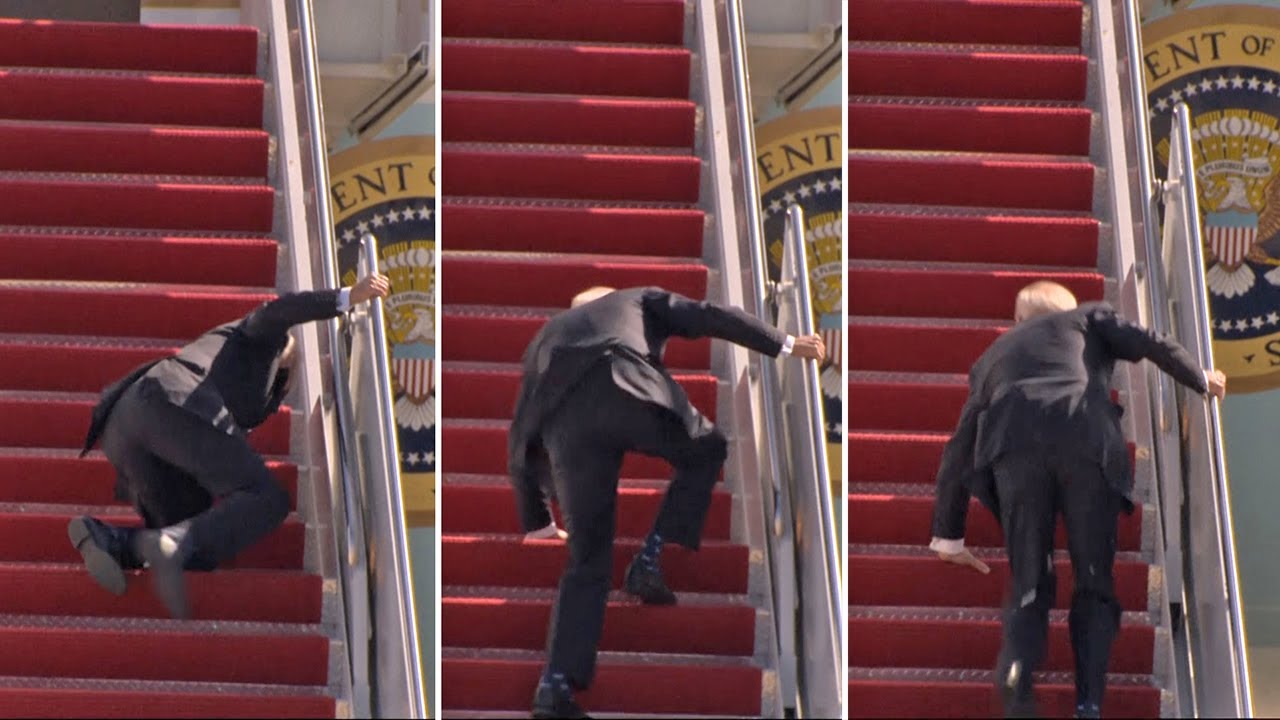 Ronn Blitzer: Supreme Court shoots down NY rule that set high bar for concealed handgun licenses: The court ruled in its first major gun case in more than a decade
Snejana Farberov: Los Angeles DA George Gascon's policies blamed for another killing
Mitch Picasso: Chicago to Allow Crime… If You Can Run Fast Enough
Jazz Shaw: Serial looter freed again after 122nd bust
Twitchy: Man who planned to assassinate Justice Brett Kavanaugh pleads not guilty
Roberto Wakerell-Cruz: POSOBIEC: Burglary Crews Are Flying to Los Angeles From South America for Crime Tourism
"It's a free for all inside California cities, where some of the richest people in the United States live. But apparently, because of the actions of DAs like Chess Boudin, actions by other DAs, Gascon in Los Angeles, to not enforce the law," he said.

Posobiec then began to tell viewers about crime tourism, where criminals are let out of jail and are able to leave the country with stolen goods.

"So tourist visas right?…You're only allowed in the United States for a limited amount of time. So if you're in the United States for a limited amount of time and you've got to go back, you've got to leave or else you'd be considered visa overstay, that's an illegal immigrant. Not that these people care about that."

"But they do realize they want to come back, because they want to keep doing this, and they're able to keep doing it, and here's how. Because even if they get arrested, they get let out of jail faster than the time it takes for the visa to expire. So that means they're able to get back on the street, drive to LAX, get back on an airplane, go back to the country from whence they came with their stolen loot," …

"You know, when Yuri Bezmenov, the KGB defector said that the way to destabilize a society is by releasing the criminals, I think he may have been on to something," said Posobiec referring to the former KGB agent and propaganda expert who defected to Canada in the 1970s…
Robert Zimmerman: Today's blacklisted American: School board threatens parent with lawsuit if she doesn't shut up
Dale Wilcox: Under Biden's DHS, all dissenters are now 'domestic extremists' … Yeah, those real criminals.
Miranda Devine: The mainstream media's lies on secret migrant flights
The reason the administration gets away with facilitating an invasion over the southern border is because of media incuriosity, just like what happened with Hunter Biden's laptop.

The Fourth Estate has become a propaganda arm of the regime, as former White House press secretary Ari Fleischer says in his blistering upcoming book: "Suppression, Deception, Snobbery, and Bias: Why the Press Gets So Much Wrong — And Just Doesn't Care."

Among the gems he uncovers is the political affiliation of the White House press corps, "the elite of the elites," who set the national agenda.

Of the 49 reporters in the White House briefing room on June 7, 2021, Fleischer found that "by a ratio of 12:1, the seats were occupied by Democrats."

And boy does it show.
Victoria Taft: Feds Who Enforce COVID Shot Mandates Exempt Themselves From COVID Shot Mandates
Casey Harper: Poll: Majority of Republicans, Independents fear abuse of 'red flag' laws
Adam Shaw: Former U.N. Ambassador Nikki Haley says 'Western weakness' pushed Russia to invade Ukraine, warns of looming Chinese threat
Matt Margolis: Dave Chappelle Owns the Snowflakes Once Again
Monica Showalter: Why the mainstream media are shriveling: Check out this Rasmussen poll
Andrea Widburg: Tucker Carlson savages Republican politicians' disrespect for Americans
Brandon Files:
Victor Davis Hanson: Why the Left Will Cut Biden Loose: Democrats will soon find no further reason to cover for Joe Biden's own serial abhorrent personal behavior on matters of financial probity, sex, race, and truthfulness … The point is not just the asymmetrical treatment that has shielded Biden's cognitive decline, his rude outbursts, his outrageous racialist slurs, and bizarre sexual aggressiveness. Instead, the Left now fears Biden's terrible polls and a worse record—and the resulting damage he is doing to the Democrat Party.
Cristina Laila: Judge Orders University of Delaware to Provide More Information on Deal to Keep Biden's Senate Records a Secret
Ed Morrissey: Pew: Come and see the credibility disconnect in the media — and media fact-checking
~~Many thanks to Maggie and The Universal Spectator for reprint permission.