Anyone else reaching their limit(s) of seriously exhausted with all the BS going on right now?
At this point, the "climate change" CO2 danger is coming from the Biden administration and their MSM trying to burn the damning obvious evidence and smoke the Hell out of the American people to asphyxiate us all to mental death with the resulting carbon monoxide…
White House Press Secretary Karine Jean-Pierre said President Biden's remark about "MAGA Republicans" was directed toward elected officials.https://t.co/Ue93UA3BgT pic.twitter.com/8LI79NHDiY

— USA TODAY (@USATODAY) September 6, 2022
Oh, so THIS is how they're going to rewrite history. After very specifically targeting, vilifying, & ostracizing half the country, now they're going to pretend like he was just talking about elected officials. Conveniently gives him a pass for the #BidenHateSpeech #Orwell1984 https://t.co/5SULq0m2cJ

— Natalie Argyle (@NatalieArgyle) September 7, 2022
Hannah Nightingale: POLL: Majority of Americans say Biden's anti-MAGA speech was 'designed to incite conflict': The poll found that 56.8 percent of likely general election voters said that Biden's speech "represents a dangerous escalation in rhetoric and is designed to incite conflict amongst Americans."
Debra Heine: Trafalgar Poll: 57 Percent of Voters Say Biden's Philly Speech Was 'Dangerous' and 'Designed to Incite Conflict'
E. Donald Elliott: Biden's Dictatorial Definition of 'Democracy': To him, it means doing what he thinks is best for the People, whether they want it or not.
Biden your time in the Brandon era…
Christopher Condon: Yellen Says US Back on Track to Ending Fossil-Fuels Dependence
Mercedes Schlapp: Biden's next dangerous nominee continues reign of energy terror
John Matarese: Sky high diesel prices could soon impact all consumers: Diesel as much as $2 more per gallon than gasoline
Lincoln Brown: If It Hadn't Been for Mush-Mouth Joe…
Athena Thorne: In Biden's America, 1 in 6 U.S. Households Can't Afford Their Energy Bills
Jim Hoft: Searches for 'Sell My Car' Soar 222% to an All-Time High in U.S. History Amid Massive Inflation and Record Gas Prices
Jim Hoft: ANOTHER WIN! Missouri v. Biden Lawsuit: Federal Judge ORDERS White House, Fauci, NIAID, and HHS to Turn Over HIDDEN Communications with Big Tech
Mar-a-Lago…
Nikolas Lanum: CNN, MSNBC slam Trump-appointed judge, accuse her of corruption after special master appointment: Media figures accused the judge of being biased and giving Trump special privileges … Umm, actually, Pres. Trump is being given 'due process'. You know, that "equal justice under the law"? That doesn't change just because you're vindictive assholes who hate somebody and/or their politics/ideology and want to see them beheaded or burned alive at the stake.
Matt Margolis: New Evidence of Biden's Role in the FBI Raid of Trump's Home
Jim Hoft: "Days of Soviet Union!" – President Trump Lashes Out at FBI After They Illegally Confiscate His Medical Records, Personal Tax Records, Lawyer/Client Information
Meanwhile, our 'Top People' betters really, like, the smartest and most experienced have valuable thoughts on FBI-to-MSM "leaks" collusion…
Twitchy: Rob Reiner lets DOJ know NOW is the time to arrest Trump after WaPo's latest 'according to sources' leak
VIDEO: Joe Concha: 'The View' claims Trump was going to sell classified documents
MORE:
Basement Brandon 2.0…
John Fetterman's wife rushes to get between him and a tracker who asks him a question about debating Dr. Oz.

Where have we seen this before? 🧐
pic.twitter.com/rz9YykdME7

— Greg Price (@greg_price11) September 6, 2022
Pittsburgh Post Gazette: Editorial: Beneath campaign nastiness, legitimate concerns about Fetterman's health: If Mr. Fetterman is not well enough to debate his opponent, that raises serious concerns about his ability to serve as a United States senator.
That slick-shit left coast guy that seeks to make America into his California…
Twitchy: Fantastic thread from Club For Growth's Andrew Follett puts Gavin Newsom's California in shameful perspective
California: You need a gas generator to charge your $120K electric super car because the grid is overloaded 🤡

You gotta love the irony. pic.twitter.com/55aVYoNXwt

— New World Odor™ (@hugh_mankind) September 6, 2022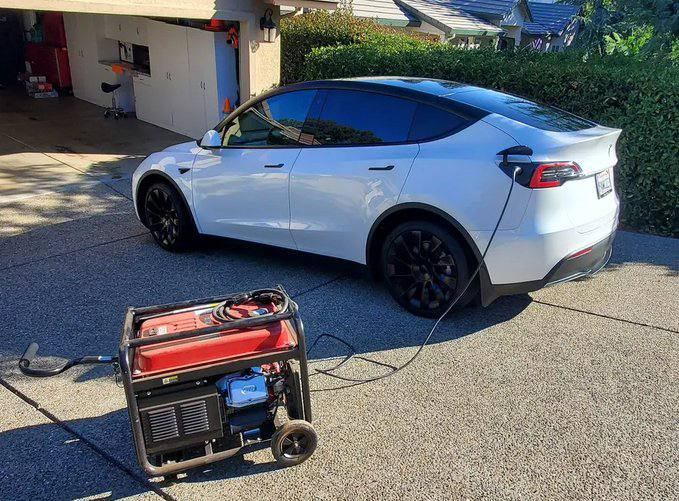 Twitchy: San Francisco Bay is officially a cesspool
MSM, meh…
Funny what the bottom line cratering will do to move a media outlet to try to be more marketable, huh? And the people who bitch the loudest about it have never signed the front of a check or created a good or service in their lives. pic.twitter.com/S2Lb3cBB3L

— David Cole Grey (@greycole05) September 7, 2022
Joseph A. Wulfsohn: Liberals panic as new Politico owner aims to turn outlet 'nonpartisan': Looks like CNN has company: A 2020 email Mathias Döpfner wrote signaling support for Trump raised eyebrows among critics … So, Politico is openly admitting they've been politically biased?
Still shruging-off things today as "conspiracy theories"?:
Caught in my Twitter feed…
As of yesterday the governor of New York has forbade the sale of ammo

This is a Cabella's upstate pic.twitter.com/8NhMDaQmBb

— Jon Robberson (@RobbersonJon) September 6, 2022
She knows this is illegal and unconstitutional. She doesn't care.

Whatever they have planned is happening SOON. As in before this can be fought in the courts. Weeks or months.

Stop being shocked. That plays into their hands. Instead, try to ANTICIPATE their next move.

— Steve Culy, On The Group W Bench 🇺🇸🚛🚜📢 (@charcware) September 6, 2022
☝🏼☝🏼this is exactly what my mindset is/was when I was showing you all the pics of empty ammo shelves, no more prepaid debit cards and no more burner phones in my region

-no self defense ✅
-no anonymous purchases✅
-no private comms✅

— Jon Robberson (@RobbersonJon) September 6, 2022
Yep. It's been obvious for YEARS that they've been building for this moment.

But the things you mention show the timing. That this is IMMINENT.

The hammer will likely fall before the elections. And war with China will follow soon after.

Remember, this is a GLOBAL operation.

— Steve Culy, On The Group W Bench 🇺🇸🚛🚜📢 (@charcware) September 6, 2022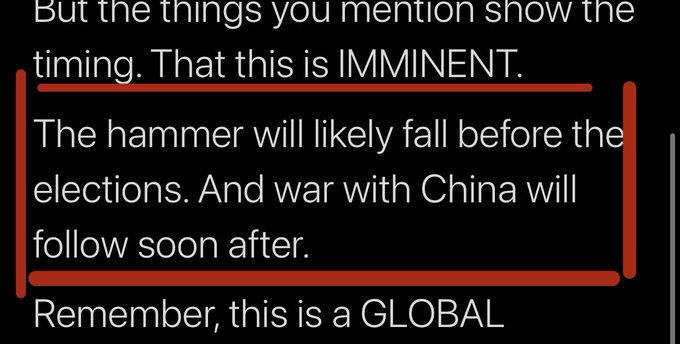 The moment we go to war with China, Russia will attack us. I suspect North Korea will as well.

— EddieNC (@JimmyNC5) September 7, 2022
Don't think so. I think Russia would supply China logistically. Supply them with intelligence, and possibly do cyberattacks against the US. But armed attack? No.

Who knows what North Korea will do on any given day? But I think that they would just threaten and harass the South.

— Steve Culy, On The Group W Bench 🇺🇸🚛🚜📢 (@charcware) September 7, 2022
Read William R. Forstchen's "One Second After", folks. A couple of tactically placed and detonated aerial EMPs will turn us into that bucket of fish that'll be shot at.
MORE: Hump Day Reads…
HOW'S THAT GREEN ENERGY POLICY GOING? Europe Is Sacrificing Its Ancient Forests for Energy.

What did environmentalists burn before wood? Gas and oil!
Edward Ring: The Two Most Destructive Frauds in History: Through deliberate and easily reversed policies, the cost-of-living in America is being elevated to empower the wealthy and impoverish everyone else in the name of equity and fighting climate change.
Andrea Widburg: Almost 25% of Democrats think men can get pregnant
Chris Pandolfo: Biden administration says new COVID-19 shot will be annual dose, like the flu shot
Kurt Schlichter: Leftists Want You to Shut Up About the Disaster They Are Provoking: As they lead us toward an American apocalypse.
Ned Ryun: Finding Their Teeth, and Claws: The choices couldn't be clearer. The question, as always, is does the Republican Party have the courage to actually fight.
Jessica Chasmar: World transgender health org poised to give hospitals green light to lower age for youth surgeries: Children's hospitals nationwide follow WPATH, which is expected to lower age requirements for mastectomies, hysterectomies
Betsy McCaughey: Why schools won't tell parents what their kids are being taught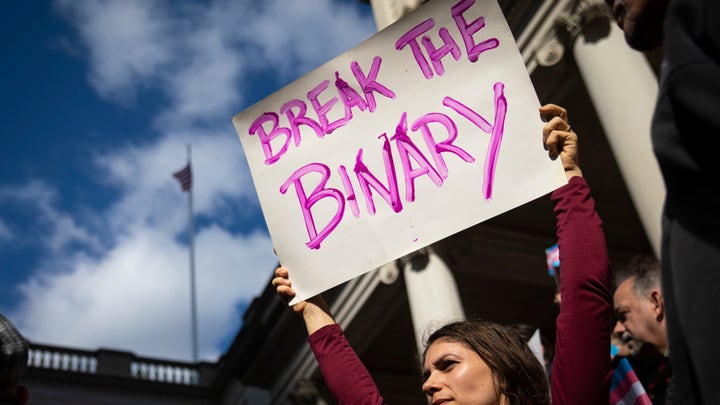 Hannah Grossman: 'FAR FROM PERFECT' – EXCLUSIVE: ADL launches review of far-left teaching materials after Fox News Digital investigation: Bill Jacobson, the founder of Legal Insurrection, said the ADL's lesson plans 'reflect how ADL has lost its way'
Rick Moran: Biden's Student Loan Giveaway Will Allow Colleges to Jack Up Tuition Costs
Daniel Greenfield: The Immorality of Identity Politics: Its only liberation is from personal responsibility and conscience.
Ellie Gardey: Canadian Policy Would Reduce Global Emissions by One One-Thousandth of a Percent — And Cripple Agriculture Industry: Attempts to decrease emissions can be actively harmful.
Raymond Ibrahim: What the Left Most Fears: One of the things that the Left fears, so much as to be prudent enough rarely to allude to it, lest it exposes its own weakness, is that Western peoples might one day reclaim their Christian heritage—their true Christian heritage, not the "Doormat Christianity" variety that was manufactured, nurtured, and led by subversive leftist elements, wolves in sheep's clothing, seeking to undermine the West's Judeo-Christian ethos…
TREVOR SCHAKOHL: Walking Around Outside The Capitol Is Now Officially 'Insurrection,' Says Judge
Tanya Berlaga: January 6 was Not a Real Insurrection. Take it From Someone who Lived Through One: A fake insurrection (January 6, 2021)
Charles Ortel: November's Choice: The New Aristocracy Or Our Traditional Liberties
BONUS: Useless Information…
Hello. All of the actors from Friends are now older than the youngest Golden Girl was in that show's first season. Have a nice day.

— Eli McCann (@EliMcCann) September 3, 2022
Some are in a state of shock. Some are questioning McCann's age-math. This article about the cast of Friends current ages is from May of 2021, so, I've added a year to everyone…
Jennifer Aniston is 53. Courteney Cox is 57. Lisa Kudrow is 58. Matthew Perry is 52. Matt LeBlanc is 54. David Schwimmer is 55.
Last January, after the passing of actress Betty White, someone did the same analogy with the cast of Sex and The City and The Golden Girls cast. Here were TGG actresses' ages at the beginning of that TV series, noting that the characters were written as older than some of the actresses' real ages…
The video shows the 80s cast with their ages superimposed, with Rose, 55, Dorothy, 54 and Blanche, 53, when the show premiered…
And so, there's that "I Really Didn't Need to Know" for the week.
~~Many thanks to Maggie and The Universal Spectator for reprint permission.