Posted by Maggie on October 23, 2022 in General News
From my son-in-law's tree-cam in their backyard. Mama and her two kids come several times a day to eat the apple-infused corn he spreads for them. And when the oak and nut trees drop their bounty onto the leafy ground they can be heard crunching on those too. He's currently bow-hunting in the southern part of Ohio. He won't hunt females or their young. They also have a couple of young bucks coming into the backyard but won't go after them yet either. Something tells me even if they were fully grown and racked bigly he might not even bag one. Sorta like the old "shooting fish in a barrel" mentality. I think he sees their yard as a sanctuary or somesuch. He's a very good custodian of nature, that guy. When he fishes he mostly throws them back. Anyhow, we love spotting and watching them watching us, especially our quizzical 3-year-old Grandson.
Other Stuff People Have in Their Backyard:
Breitbart: WATCH — Exclusive: Mountain Lion vs. Coyotes on Los Angeles Street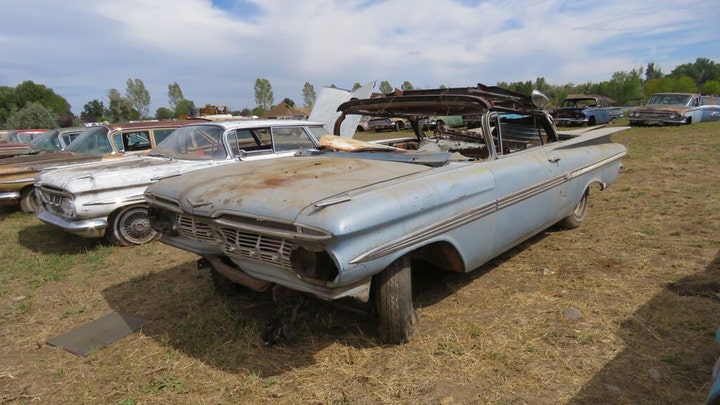 "This 1959 Chevrolet Impala Convertible was sold for $88,500." (VanDerBrink Auctions)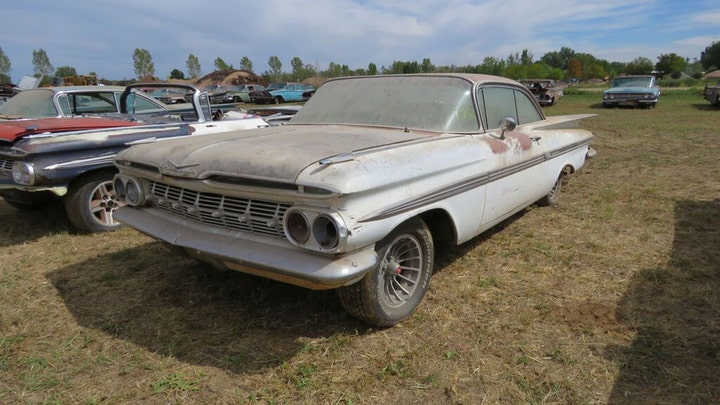 "This 1958 Chevrolet Impala hardtop received a high bid of $44,000." (VanDerBrink Auctions)
Gary Gastelu: A junky 1959 Chevrolet Impala without an engine just sold for $88,500, but why was it worth so much? There is gold in Chevy's classic car
BONUS:
~~Many thanks to Maggie and The Universal Spectator for reprint permission.