Posted by Maggie on May 7, 2022 in From the editors
Yeah, I'm outta`ere for 'a weekend'. Hope the rain lets up around here!
"Happy Mother's Day", y'all!!! Enjoy yourselves and celebrate your family.
Right now, more than ever, the state of and act of "motherhood" … and womanhood … is not only under attack but is being diminished as worthless and threatening to be canceled.
Any perspective that argues that all women should consider treating their unborn children as their mortal enemies rather than as the most important gift they will ever receive is perverse and evil.

— Ben Shapiro (@benshapiro) May 6, 2022
The whole purpose of being a good adult is to protect children. Turning the preborn into enemies so as to preserve adult "life aspirations" is the height of moral turpitude.

— Ben Shapiro (@benshapiro) May 6, 2022
If a woman knows she is in no position to rear a child in a healthy environment, bringing the baby to term, damages her life and creates another that's almost doomed to fail.

The morally right thing to do is to not bring a life into the world knowing that it will only suffer.

— Alistair Abbott🏴󠁧󠁢󠁳󠁣󠁴󠁿🤝🇺🇦 (@Ali_Abbott2001) May 6, 2022
Abe Lincoln, Charlie Chaplin, Mother Teresa, Vincent Van Gogh, Gregor Mendel, Dr. Ben Carson, Rosa Parks, Oprah Winfrey, Bill Clinton just a small sample of some BORN into poverty/hardship. Which shld've been aborted? Example: Steve Jobs adopted by working class parents– abort?

— Maggie (@drillanwr) May 6, 2022
"It is a poverty to decide that a child must die so that you may live as you wish." – Mother Teresa
John Hayward: My own journey to becoming pro-life…
My own journey to becoming pro-life was completed on the day I held my infant niece for the first time. In that moment, I could no longer understand how any man could be cavalier about the lives of children, or believe they had no right to speak up for them.

— John Hayward (@Doc_0) May 5, 2022
Read the whole thing at the above link.
Thaddeus G. McCotter: The Truth of the Heart: The extremism of the abortion ideologues is archaic and barbaric.
Andrea Widburg: The one question no one ever directly asks abortion activists
Whenever a woman says, "My abortion was the most difficult decision I ever made," pro-lifers need to ask "Why?"
Timothy H.J. Nerozzi: JUSTICE UNSHAKEN – Clarence Thomas makes it clear how SCOTUS will respond to abortion leak firestorm. References Roe v. Wade draft opinion leak and says Supreme Court can't be 'bullied'. Court cannot only provide 'the outcomes you want'
Meanwhile…
Biden climate advisor Gina McCarthy: "We're actually going to do 100 rules this year alone on appliances."

The airlines are "gonna be out of here" if they don't follow Biden's Green New Deal-style rules. pic.twitter.com/AKI7InJDBw

— RNC Research (@RNCResearch) May 4, 2022
She's a "true believer."

Jim Jones style.

She's serving grape koolaide.

Don't drink it.

— Queen Buttercup (@SGT_Buttercup) May 6, 2022
Victor Davis Hanson: Losing the people? Then change the rules
Rich Trzupek: 'Disinformation' Tyranny Brooks No Debate
Eric Lendrum: Biden Declares 'MAGA Crowd' to be the 'Most Extreme' Political Group in American History
I&I Ed Board: The American Mushroom Cloud: The left's reaction to anything that doesn't go its way becomes louder, shriller and more hysterical by the day, if not the hour…
Debra Heine: 2000 Mules Documentary Provides Compelling Evidence That 2020 Election Was Stolen
Zachary Snowdon Smith: Trump Wanted To Secretly Launch Missiles Into Mexico To Blow Up Drug Labs, Ex-Defense Secretary Reportedly Claims
MORE Videos:
Russell Brand: "Joe Biden has taken the fight against disinformation one step further, by setting up a new "Disinformation Governance Board", or DGB – only one letter different from KGB… so nothing to worry about there."
MORE-MORE:
An historically huge spoils of war discovered in a Texas thrift shop…
Joshua Rhett Miller: Antiques dealer bought priceless 2,000-year-old Roman bust at thrift store for $35
An antiques dealer made the find of a lifetime at a Texas Goodwill store: a 2,000-year-old priceless work of Roman art that she scooped up for a measly $35.

Laura Young, of Austin, found the 52-pound Roman bust at the thrift store in her hometown in 2018 and figured it was worth such a modest investment.

"He looked Roman. He looked old," Young told the San Antonio Express-News. "In the sunlight, it looked like something that could be very, very special."

Young's hunch proved correct: A Sotheby's consultant later determined her extraordinary find to be a marble Julio-Claudian-era Roman bust that dates from the late first century BC to the early first century AD, the newspaper reported.

The bust — named "Portrait of a Man" — went on display Wednesday at the San Antonio Museum of Art, where it'll stay until next May. The ancient work of art will then be returned to Germany, where it disappeared following World War II.

"It had once stood in the town of Aschaffenburg, Germany, in a full-scale model of a house from Pompeii, called the Pompejanum, built [by] Ludwig I of Bavaria," the museum said on its website…
After a year here in the USA the bust will be returned to Germany. However, I'm not so sure Germany is due that sort of respect given all they destroyed and stole in WWII from Holocaust victims and plundered wherever they invaded while a large percentage of Germans stood by and/or supported it..
Danusha V. Goska: Nazi Billionaires: The Dark History of Germany's Wealthiest Dynasties – David De Jong's new book is brilliantly written, provocative, and necessary. … Some were billionaires before the war. Some, like George Soros, became billionaires after being Nazi operatives during the war.
AND YET IF YOU EXPOSED A SIMILAR PUBLIC HEALTH SCANDAL TODAY YOU'D BE ACCUSED OF "SPREADING MISINFORMATION" AND CENSORED: 50 years on, the lessons of the Tuskegee Syphilis Study still reverberate.

I can't imagine why anyone would distrust the noble public health physicians: "The Tuskegee study was not the only ethically egregious STD study conducted during this troubling period. Between 1946 and 1948, Cutler was also involved in experiments that deliberately infected Guatemalan people with syphilis and gonorrhea and then treated them to test the efficacy of those treatments. This was initially done by having prisoners sleep with infected prostitutes, but the transmission rate wasn't high enough. So the researchers began artificially inoculating Guatemalan soldiers, psychiatric inmates, and children in orphanages with the disease. (The notebooks contain graphic accounts of pulling back the foreskin of a subject's penis and forcefully rolling a contaminated swab over the exposed area, among other methods.)"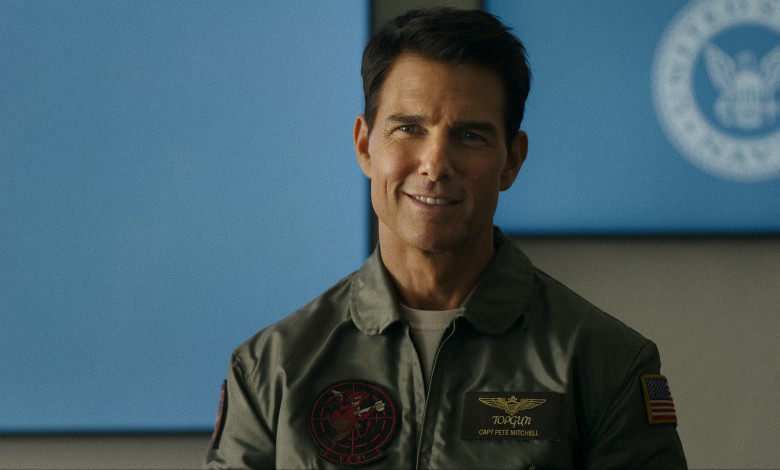 Christian Toto: What 'Top Gun: Maverick' Can't Replicate – Reagan-Era Patriotism: Long-delayed sequel may have a 'need for speed,' but that's where it ends
~~~
~~Many thanks to Maggie and The Universal Spectator for reprint permission.