Posted by Maggie on June 24, 2022 in From the editors
Ronn Blitzer & Kelly Laco: SUPREME RULING – In landmark ruling SCOTUS releases highly-anticipated decision on Roe v. Wade, weeks after unprecedented opinion leak: The case before the court centered on a Mississippi law banning abortions after 15 weeks
The Supreme Court on Friday overturned Roe v. Wade, effectively ending recognition of a constitutional right to abortion and giving individual states the power to allow, limit, or ban the practice altogether.

The ruling came in the court's opinion in Dobbs v. Jackson Women's Health Organization, which centered on a Mississippi law that banned abortion after 15 weeks of pregnancy. The Republican-led state of Mississippi asked the Supreme Court to strike down a lower court ruling that stopped the 15-week abortion ban from taking place.

"We end this opinion where we began. Abortion presents a profound moral question. The Constitution does not prohibit the citizens of each State from regulating or prohibiting abortion. Roe and Casey arrogated that authority. We now overrule those decisions and return that authority to the people and their elected representatives," Justice Samuel Alito wrote in the court's opinion.

The opinion comes after a leak of a draft opinion from February striking down Roe caused nationwide debate and promoted pro-choice activist protests at the homes of the six conservative justices. In addition, dozens of pro-life pregnancy centers were vandalized since the opinion leak, Catholic churches were targeted for protests and unrest, and a suspect was charged with attempted murder for allegedly trying to assassinate Justice Brett Kavanaugh…
SUPREME COURT:
"Held: The Constitution does not confer a right to abortion; Roe and Casey are overruled; and the authority to regulate abortion is returned to the people and their elected representatives"

— Emily Miller (@emilymiller) June 24, 2022
2. SUPREME COURT:
Abortion presents a profound moral question. The Constitution does not prohibit the citizens of each State from regulating or prohibiting abortion.

— Emily Miller (@emilymiller) June 24, 2022
Where it should have been all along. Who've thunk it that "Orangeman Bad" would've been responsible for the end of Roe v Wade?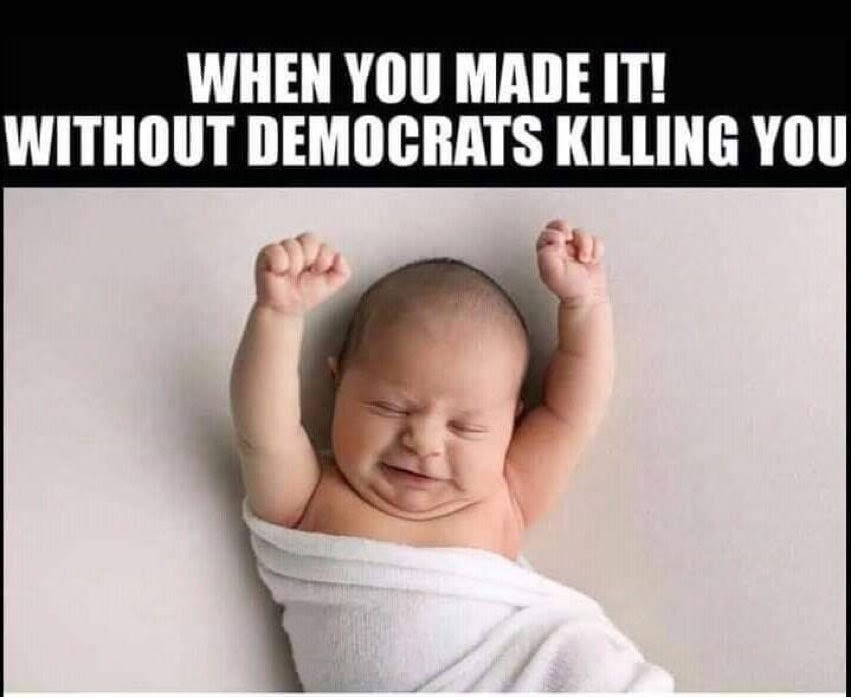 Twitchy: BREAKING: SCOTUS' 6-3 Dobbs ruling effectively overturns Roe v. Wade … now brace for the Outrage Mob … Indeed. Can't wait for the Pelosi/AOC/Schumer/etc. outrage as well.
Get ready for the gnashing of the teeth — and worse. They never take any hindrance of their blood sacrifice lying down.

— baldilocks (@JulietteAkinyi) June 24, 2022
~~Many thanks to Maggie and The Universal Spectator for reprint permission.