Posted by Maggie on November 22, 2021 in From the editors
Actually a little strange, the pre-winter cold early morning western sky here in NEOhio as the Sun rises behind me. Cowardly crows heading for the Moon.
First, yesterday's news out of Waukesha, WI Christmas Parade horror…
Dom Calicchio: Waukesha parade horror: Person of interest in custody, fatalities reported: Those struck by an SUV reportedly include a Roman Catholic priest, schoolchildren and parade performers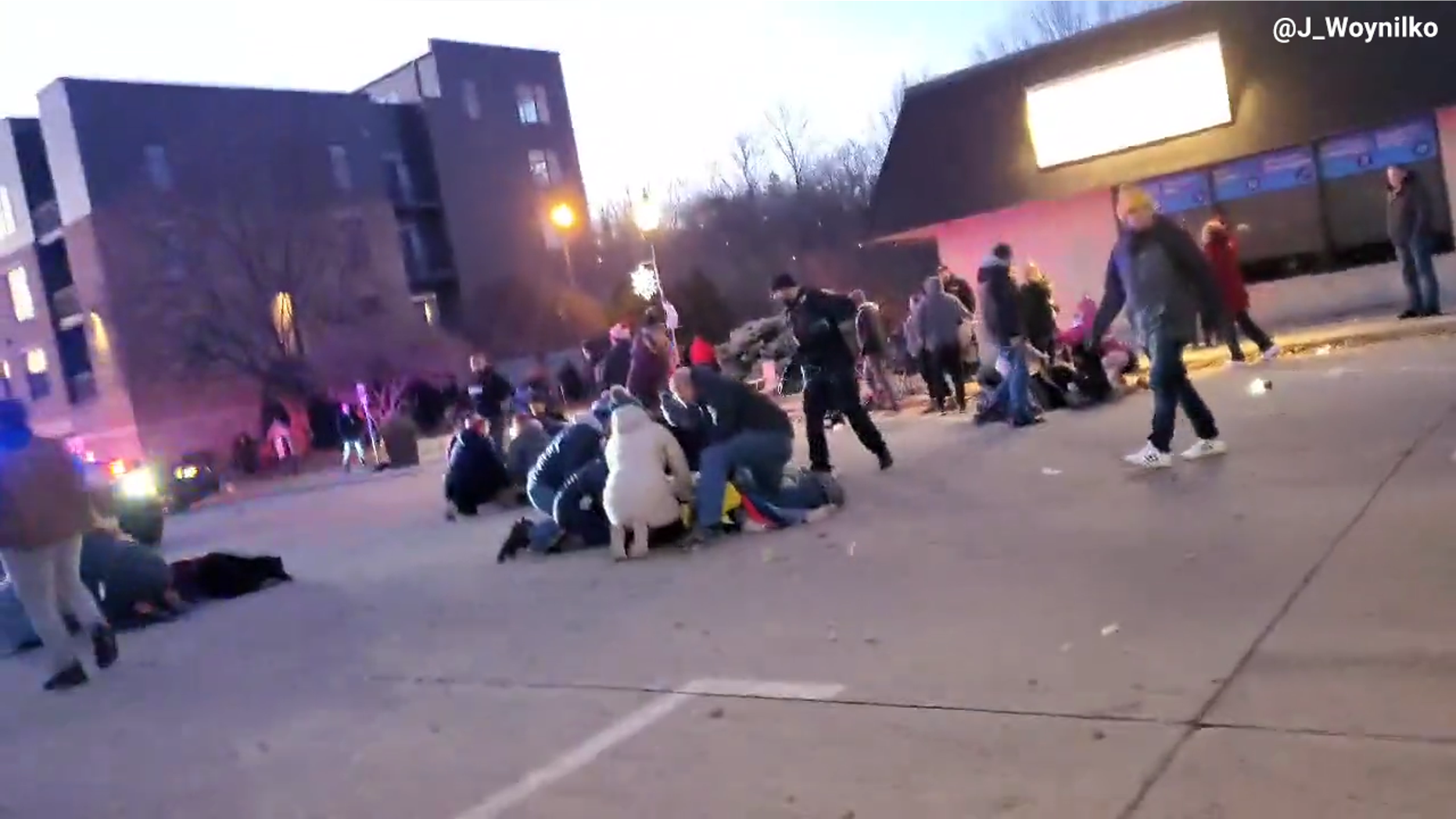 DEVELOPING…
Twitchy: REPORT: Here are the alleged details of the suspect Waukesha Police have in custody
This guarantees this will vanish from CNN and MSNBC within a day (or less)

— Jon Nicosia (@NewsPolitics) November 22, 2021
Darrell E. Brooks, black male, late 30s is the suspect in custody in Waukesha.

— Karol Markowicz (@karol) November 22, 2021
That would be this individual from a prior arrest. (He has a very long criminal record.) #Waukesha https://t.co/6uAcsV97zE pic.twitter.com/mc2JFfbVRP

— Andy Ngô 🏳️‍🌈 (@MrAndyNgo) November 22, 2021
A witness speaking live on air shortly after the deadly #Waukesha, Wis. incident gives a driver description that matches. The host becomes very uncomfortable. pic.twitter.com/yH3UIMAiRv

— Andy Ngô 🏳️‍🌈 (@MrAndyNgo) November 22, 2021
The man in custody over the mass casualty incident at the #Waukesha, Wis. Christmas parade has posts on his social media in support of BLM causes, George Floyd & black nationalism. He also has a post about how to get away with running people over on the street.

— Andy Ngô 🏳️‍🌈 (@MrAndyNgo) November 22, 2021
If our collective media despises Andy Ngo so much, then why are you constantly allowing yourselves to be scooped by him?

— Stephen L. Miller (@redsteeze) November 22, 2021
If the problem is he scoops us but he's right but we hate him, maybe you need to re-examine your role as a journalist.

— Stephen L. Miller (@redsteeze) November 22, 2021
Post Millennial: BREAKING: Suspect in Waukesha 'mass casualty incident' identified as career criminal Darrell E. Brooks: According to court documents, 39-year-old Darrell Edward Brooks Jr. has been arrested as a suspect in the incident.
Holy shit! Absolutely evil. EVIL! Pray, America. Pray hard, because this nation really is losing its soul to Satan, and nobody will be spared.
Twitchy: Lowlife CBS 6 alum thinks horrific incident at Waukesha, WI Christmas Parade is the PERFECT opportunity to make garbage takes about Rittenhouse
How will this be blamed on white supremacy over at msnbc?

— ѕιc natty '🇺🇸 (@merckywaters) November 22, 2021
John F. Di Leo: The worst kind of domestic terrorism
Today is the last day for federal employees to be fully vaxxed upon threat of becoming unemployed. I believe this extends to companies that have federal government contracts.
The Daily Zuby:
They've gone from

'2 weeks to slow the spread'

to

'an injection every 6 months to feed your family and keep your freedoms'

And some people still don't think anything weird is going on…

You can't wake people up who are pretending to be asleep.

— ZUBY: (@ZubyMusic) November 22, 2021
This is only the beginning.

There will be a new dose every year.

I am a MD and I know what they are planning.

— ✨Dr Invictus✨ (@Ramialisaab) November 22, 2021
2-3 per year

— ZUBY: (@ZubyMusic) November 22, 2021
The v's will work exactly like the influenza ones.

You need new doses every year for it to work.

Only difference is one of them, you loose your freedoms if you dont take it🤦

— ✨Dr Invictus✨ (@Ramialisaab) November 22, 2021
Hell of a organized and coordinated coercion and blackmail operation they're running there, eh? And the MSM is fully aboard, never questioning a thing these last two years. But hold your back-sagging nag…
From the files of "I'm Sorry … WHAT?!?!?":
Eric Lendrum: FDA Claims It Needs 55 Years Before Revealing Data on Approval of Pfizer Vaccine
Kira Mautone: FDA Says It Needs Until Year 2076 To Reveal Data Pertaining To Pfizer Vaccine Approval
Fifty-five years, huh? You stupid people need to shut up, "Follow the science", and roll-up your sleeves for as long as we demand, huh? A huge chunk of people getting vaxxed will either be dead of daily dying of chronic 'old age' by 2076. These huge money-making COVID profiteering bastards sure aren't doing anything to disprove that these highly controversial "mandated" vaccines (that are not being reported fully on vaccine reactions/side effects/complications and/or breakthrough COVID sickness/death infections) aren't part of an ongoing experiment of this lab-created bio-weapon, are they?
Meanwhile…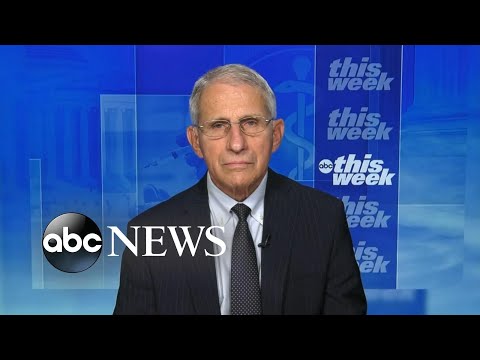 This bastard lied to the U.S. Congress, multiple times. He's lied for two years about everything. Why the Hell is he still calling the "shots", huh?
"As we always do, you just follow and let the data guide your policy, and let the data guide your recommendations."

Dr. Anthony Fauci tells @MarthaRaddatz the federal definition for "fully vaccinated" is not changing yet to include COVID-19 boosters. https://t.co/g36ofXKsfp pic.twitter.com/eTn4c92Ktb

— This Week (@ThisWeekABC) November 21, 2021
Peter Aitken: Fauci vague on changing definition of 'fully vaccinated': 'We might modify': Connecticut and New Mexico governors believe fully vaccinated requires boosters … Uh-huh. I wonder what we would find at the end of a "follow the money" trail with this slimy guy.
ABC News: Fauci says 'fully vaccinated' definition not yet changing to include boosters: It's also still unclear if boosters will be needed annually, he said… "We let the science and the data follow… We'll be guided by the science."
If he was actually factually "following the science" … REAL science and not political science, as he says the quiet part out loud about it 'guiding policy', they would be looking seriously at and in full consideration of "natural immunity" that a Hell of a lot of people already have. But they're not. And we're not allowed to question that decision either. He also inadvertently adds credence to the growing hunch that we are nothing but lab rats at their mercy. Oh, and anyone using the fully false premise "whataboutism" in regards to a yearly flu shot, or adult boosters for pneumonia and shingles— those are NOT "mandated" and people are not threatened with forced unemployment and loss of livelihood.
And the MSM & politicians laughed & social media 'flagged' & 'canceled'… https://t.co/ClFQqgyGFl

— Maggie (@drillanwr) November 22, 2021
AUSTRALIA – The army is now transferring positive Covid cases and contacts in the Northern Territories to 'Quarantine Camps' by army truck.

So it wasn't a conspiracy theory then. #COVID19 #Australia pic.twitter.com/NfJzqrO1fz

— Bernie's Tweets (@BernieSpofforth) November 22, 2021
John Fund and Hans von Spakovsky: Taking Advantage of the COVID Pandemic to Change the Way We Vote: There was no need to vastly increase the number of absentee ballots or to push the public to vote by mail.
MORE:
How much has the MSM become "master manipulators" and political propagandists in our country/society? Exhibit #10007832 …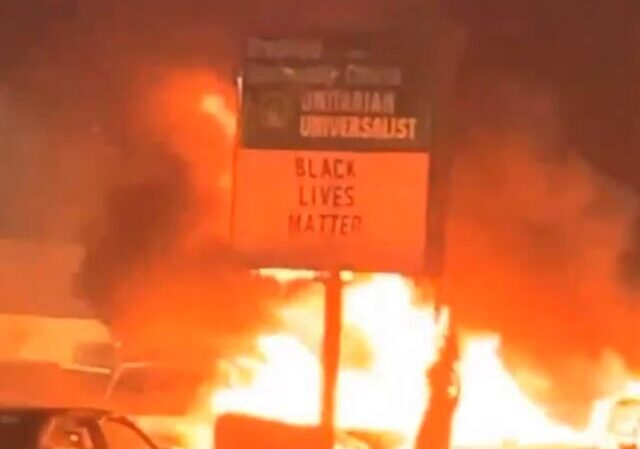 Stacey Matthews @ Legal Insurrection: Former NY Times Reporter Says Paper Held Damaging Kenosha Riots Article Until After 2020 Election: "Whatever the reason for holding the [Kenosha] piece, covering the suffering after the riots was not a priority. The reality that brought Kyle Rittenhouse into the streets was one we reporters were meant to ignore"
Brian Flood: EXCLUSIVE: Kyle Rittenhouse opens up in first interview after acquittal: "Nothing to do with race … 'I'm not a racist person. I support the BLM movement. I support peacefully demonstrating,' Rittenhouse told Carlson in exclusive interview" … Airing tonight at 8:00pm ET.
Adam Sabes: Massachusetts university hosts segregated 'processing' spaces for responding to Rittenhouse verdict: The optional 'processing' groups were segregated by race … How very "Progressive" segregation has become in the 21st century. NOTHING any of the left says about 'race' should ever be "taken with a grain of salt." Even that is far too much worth.
Meanwhile…
The Sun: Stephen Hayes and Jonah Goldberg have sensationally quit Fox News after over a decade on the air. The conservative commentators said they found it "regrettably necessary" to resign in a statement on Sunday, November 21, 2021. The duo said Carlson's bizarre three-part documentary on the Capitol riots, Patriot Purge, was publicizing a dangerous and distorted narrative… … Uh-huh. Wait until Carlson is proven correct.
Twitchy: 'IMPOTENT RAGE, LOL!' Tucker Carlson seems ALL sorts of torn up over Jonah Goldberg leaving Fox News because of him … JUST KIDDING
The other stuff the MSM covered Biden ass for…
Breitbart: Report: Hunter Biden Profited from Joe Biden Losing Energy Race with Communist China
Bidenflation chugging on…
WSJ: Think Gas Prices Are Too High? In This California County, a Gallon Costs $6: Mono County, Calif., has the highest gasoline prices in the state with the country's top prices as costs soar across the U.S.
Liz Sheld: Morning Greatness: Cost of Thanksgiving Dinner Up 14 Percent From Last Year … You ungrateful serfs! He saved you 16 cents on your 'permitted' backyard BBQs last July 4th.
"Costs Zero" Christmas 'shopping' in the Biden era…
The @LouisVuitton store at @UnionSquareSF "got emptied out," says @yealenne. Broken glass litters the store. Most of the thieves got away in multiple cars… pic.twitter.com/VztNFMby2t

— Henry K. Lee (@henrykleeKTVU) November 20, 2021
#Breaking About 25 cars just blocked the street and rushed into the Walnut Creek Nordstrom making off with goods before getting in cars snd speeding away. At least two people arrested at gunpoint. pic.twitter.com/AG3R94M9L3

— Jodi Hernandez (@JodiHernandezTV) November 21, 2021
Emma Colton: Back to back flash mob lootings in San Francisco area alarming experts: 'There's no accountability for it anymore,' one retired California police officer warned … San Francisco has that law dismissing such thefts under $1000 as a simple misdemeanor not worth pursuing with law enforcement and legally charging.
Liz Peek: Bernie Sanders gets his $5T bill: Sanders got his $5T, which is the real cost of Build Back Better if it is scored honestly
VIDEO: Revealing The Real Cost of "Build Back Better"
I&I: The White House's Hammer And Sickle
Rick Moran: Rep. Ocasio-Cortez Thinks Joe Biden Can Bypass Congress to Spend Trillions … Then resign Congress. You've just admitted you're willing to ignore three branches of government and the separation of powers . You're obsolete.
~~~
~~Many thanks to Maggie and The Universal Spectator for reprint permission.