Posted by Maggie on September 16, 2022 in General News
BREAKING/DEVELOPING:
Frank O'Laughlin @ WFXT Boston: Martha's Vineyard migrants to be sheltered on Cape Cod; Baker activates National Guard … The National Guard. For 50 people. Let that sink in. I'm not even sure New York has activated their National Guard to handle the several bus loads Gov. Abbott has sent to NYC. But it is Martha's Vineyard, and they have to call in hazmat when somebody spills a venti double-shot espresso caramel macchiato with soy iced latte. Soooo…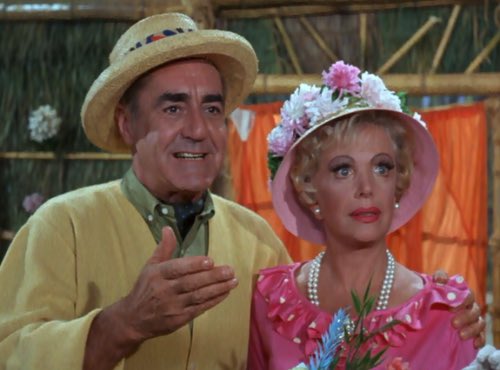 "We don't have the infrastructure and housing to support them!"
Buses have arrived in Edgartown to transport migrants from St. Andrew's Parish House.

There is one big bus and two shorter buses to transport folks off the island. People with bags are taking selfies and hugging volunteers goodbye pic.twitter.com/wuauiZM4Y3

— Samantha J. Gross (@samanthajgross) September 16, 2022
It's like watching an episode of CBS's "Survivor"!!
They've been voted off the island! Is Martha's Vineyard the new local for a surprise special season of "Survivor"?

— Maggie (@drillanwr) September 16, 2022
On a sidenote, democrat-run northern states/cities, like New York City (among others), have been buying bus/plane tickets to warmer states like Florida for their homeless for years. What really is behind the ire here is the MSM, demo-commies and the Biden White Household, has not only ignored the Brandon-made human crisis on our nation's open border of roughly three million illegal aliens (they are NOT "migrants" or "immigrants") but have insisted you ignore it too. And now they have to, you know, talk about it by way of bitching about "HUMAN TRAFFICKING!" and "inhumanity and cruelty" and making chess pieces analogies, or something. These last 18 months Biden has literally gone hand-in-glove in 'human trafficking' with Mexican cartels in openly accepting nearly three million people into our country at the busted-open border … desperate and opportunistic people whose ransom money has made the cartels (and I wonder who else, hmm?) filthy rich and promoting more and more business for the cartels by doing so. Then Biden began trafficking countless thousands of these illegals from "Oh, the humanity!" Texas to states across the country (including Florida) in the middle of the night and without the prior "notice" the left is now bitching about with Gov. DeSantis.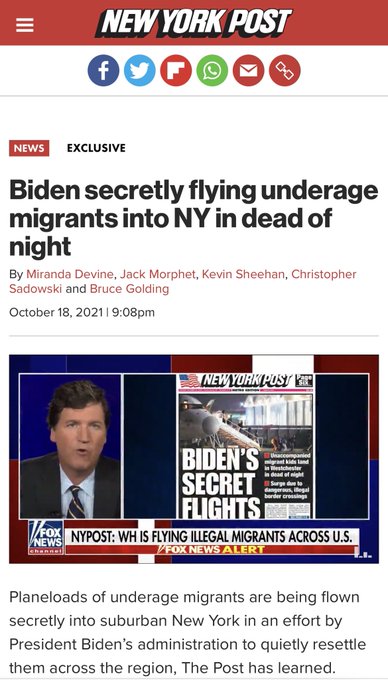 And so, what is happening right at this moment is the American people are being shown exactly what's been happening at our Southwestern border (and in the horrifically inundated border cities of Texas and Arizona) for nearly two years since Biden's junta burned all of Pres. Trump's very successful border policies, and how the administration has been spreading that inhumane wealth all over the country with our tax dollars. ALL of it with our tax dollars. And with the major assistance of the MSM who not only refuses to cover it all this time but chastises news operations, such as FOX News, for factually, steadily, and comprehensively covering it since it began nearly two years ago. Every despicably hypocritical thing you're now hearing all those liberal MSM outlets and democrat politicians/administration vomiting in reaction to the governors of Texas and Florida freely transporting Biden's illegal aliens to the blue states/cities that have declared themselves "sanctuary" for these same people is frantic political bullshit and not reality.
Chuck Todd says sending migrants to Martha's Vineyard is "inhumane" because it's "a literal island that doesn't have any infrastructure" pic.twitter.com/dnUhUIYhA1

— Washington Free Beacon (@FreeBeacon) September 15, 2022
And I'm pretty sure they have atleast 3 dragons!!!

— Maggie (@drillanwr) September 16, 2022
So, to be clear here, it's an island where Hollywood celebrities and political movers and shakers live and vacation on, have for decades, but it has no infrastructure and can't support 50 illegal immigrants? @chucktodd Sir, you're a 🤡. pic.twitter.com/a4pTN2556x

— David Cole Grey (@greycole05) September 15, 2022
I highly doubt Obama built a whole damn mansion somewhere that doesn't "have any infrastructure".

Didn't he have a big ass A-lister b-day party out there not that long ago?

— Its a dogs life 🐶🐾🇺🇸 (@seniordogzrule) September 15, 2022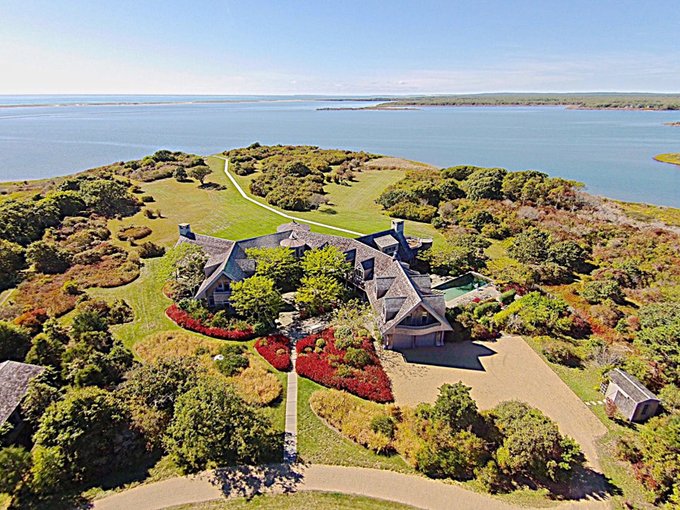 Yep, and plenty of room not only for several FEMA trailers to 'sanctuary' some of those 50 new arrivals to the island, but lots of space offshore to anchor those leftist-worshipping wind turbines to power them! Put in a water desalinization plant and put up some outhouses or dig some slit-trenches and the water/plumbing issue is solved as well!
But what really makes me scoff loudly at them is this … The left has suddenly 'found Jesus'…
I've never seen Democrats THIS unhappy about non-white people being sent to a rich white liberal hangout.

— John Stephen Walsh Loves Everyone (@jswriter65) September 16, 2022
And somehow they're finding "Jesus" too. Bless their hearts.

— Maggie (@drillanwr) September 16, 2022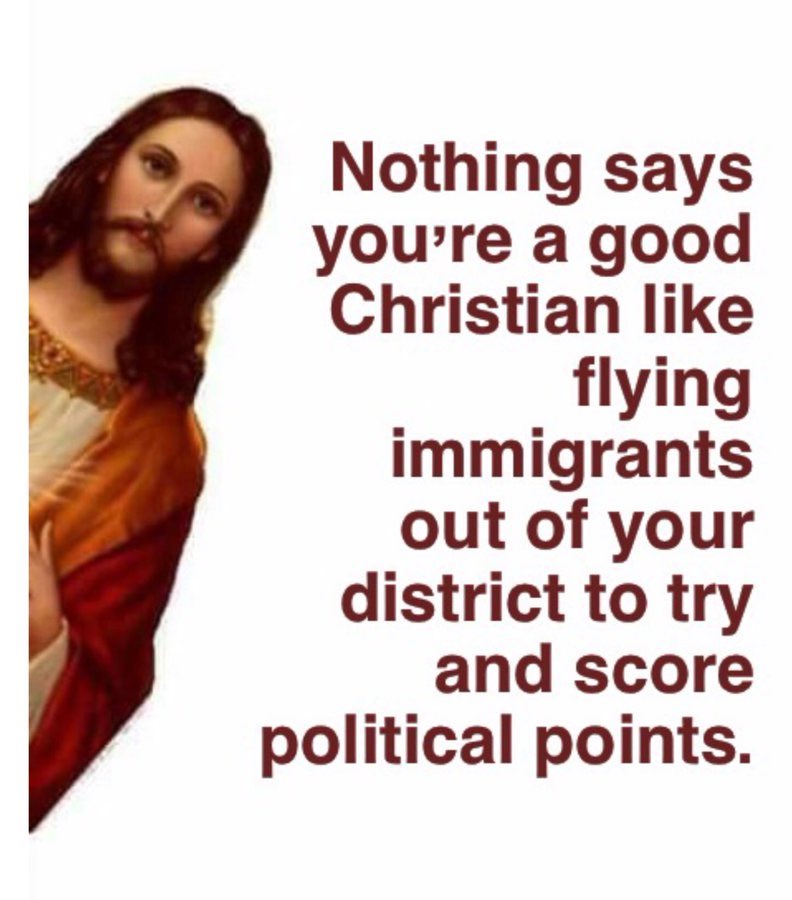 Read the samplings here, here, and here. There are loads of others if/when you wade into the cesspool that is Twitter.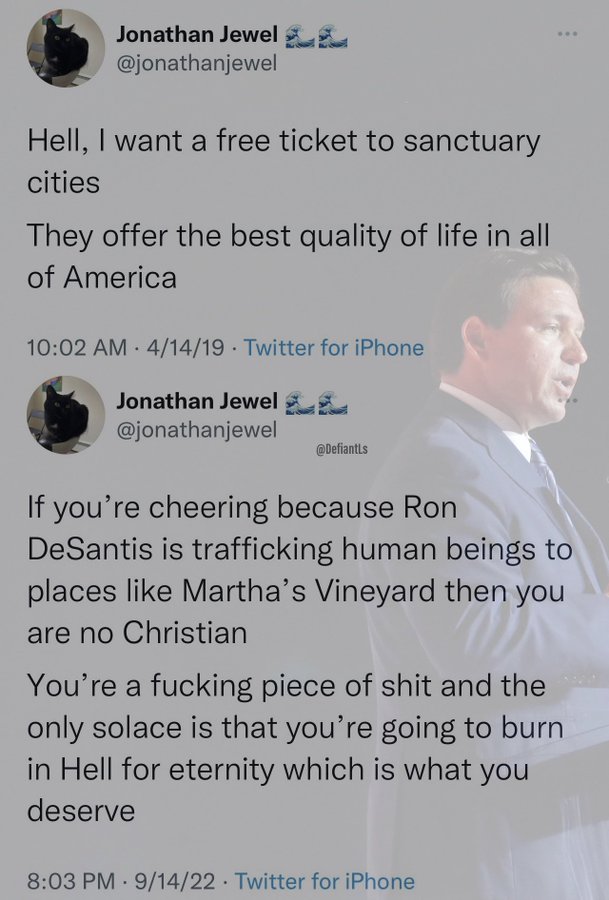 Twitchy: Steve Schmidt claims DeSantis is literally attacking Massachusetts by sending immigrants to Martha's Vineyard and how is that not bigotry?
This is absolutely sick — profiteering off of the trafficking of children sounds a whole lot like the business of coyotes. https://t.co/ygYgEA1QCr

— Gavin Newsom (@GavinNewsom) September 16, 2022
What @GovRonDeSantis and @GregAbbott_TX are doing isn't clever, it's cruel.

I'm formally requesting the DOJ begin an immediate investigation into these inhumane efforts to use kids as political pawns. pic.twitter.com/x2sBa06nSw

— Gavin Newsom (@GavinNewsom) September 15, 2022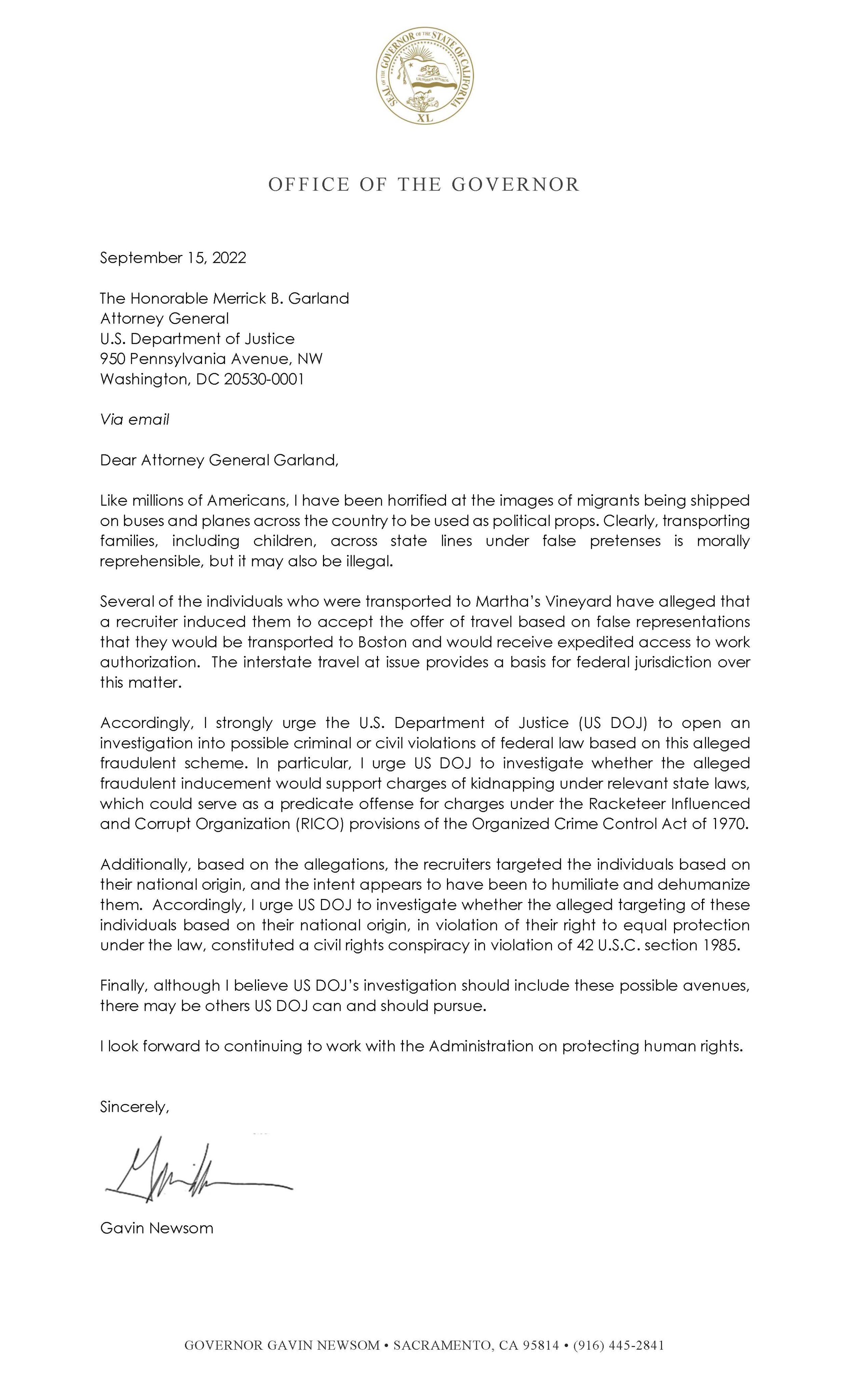 Lawrence Richard: 'PLAYING POLITICS' – Biden lashes out at Republicans for their move to hold Democrats accountable for border crisis: Biden says Republicans are 'playing politics' after transporting migrants to Martha's Vineyard, VP's home
Twitchy: John Hayward torches 'the new dumba** talking point' from self-righteously indignant libs shrieking about 'inhumane' transport of migrants
And the demo-commie Left Coast Love-Govvie that is polishing his bleached toothy grin in hopes of being the DNC's 2024 presidential candidate is doing this bullshit instead of fixing his state's own massive failures as residents bug-the-Hell-out of California…
Lincoln Brown: Don't Be a Newsom: California Governor Wants DeSantis and Abbott Investigated for Kidnapping Charges
Just got off the phone with the @WhiteHouse. I'm asking the @TheJusticeDept to investigate Ron DeSantis' political human trafficking.

— Nikki Fried (@NikkiFried) September 15, 2022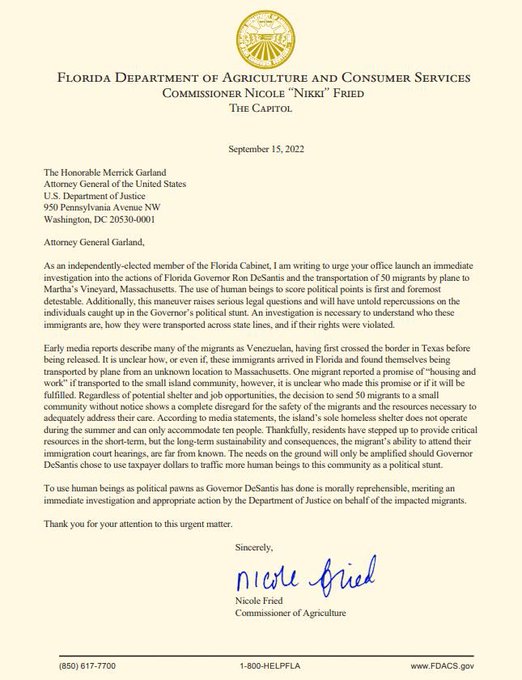 Twitchy: Florida's *checks notes* agriculture commissioner asks DOJ to investigate Ron DeSantis' human trafficking … Lu-hoo-hoozer!
Anyhow, this data graph is from 2017. Five years, and close to 3 million illegal aliens (counting estimated 'got-aways') in just these last near-two-years, later it is obviously much higher…
NEW: Good morning from Eagle Pass, TX, where we have groups of several hundred migrants crossing illegally in multiple locations right now, including part of this group which started walking along a local highway. We have seen large groups in 3 locations so far today. @FoxNews pic.twitter.com/UPJo3pUm9J

— Bill Melugin (@BillFOXLA) September 16, 2022
NEW: For the very first time this AM while it was still dark, we used our brand new night time drone w/ thermal imaging as a large group of migrants crossed illegally into Eagle Pass. As you'll see, the group was 100+ in size. Grateful to @FoxNews for getting us this new tool! pic.twitter.com/MrdpCn1vOt

— Bill Melugin (@BillFOXLA) September 16, 2022
VIDEO: New Fox drone footage shows large migrant groups crossing into Texas: Fox News' Bill Melugin live from Eagle Pass, Texas where an infrared drone shows migrants crossing the border
Many of the migrants we talk to don't want to stay in the south. They'll tell you they want to get all over including the northeast.

Here is one migrant we tracked from the border to Philly: https://t.co/Ktyfn7JJQY

— Matt Finn (@MattFinnFNC) September 16, 2022
VIDEO: Sen. Tom Cotton: These are the results the Biden administration wanted
Joseph Simonson: Highest Number in US History: Border Patrol Logs 8,000 Migrants Entering US Each Day
The left's reaction to what amounts to a couple of handfuls of illegal aliens, compared to the millions flooding into US border cities, being transported to sanctuary cities "without notice" would be laughable were it not so damn hypocritical and asinine…
FBF: Paul Bedard (7/18/21): Biden dumping illegal migrants around the nation without notice
FBF: Anna Giaritelli (11/6/21): Biden sent 70 secret night flights of migrants from border to Florida
FBF: NYPost (4/18/22): Biden resumes 'air illegal' into Westchester as migrant tide grows even worse
Karol Markowicz: DeSantis was right to send migrants to Martha's Vineyard. We need to bring border crisis to Democrats: Two planeloads of illegal immigrants arrived on Martha's Vineyard on Thursday. It's smart for DeSantis to bring the border crisis to policymakers
Tori Richards: Top Biden official met with Soros activists ahead of border crisis discussions
Try not to shoot hot coffee out your nose…
Rick Moran: Pritzker Declares Disaster, Calls Out National Guard for 500 Illegals Bused From Texas
Jim Hoft: Liberal Logic: Martha's Vineyard Calls 50 Illegal Immigrants a "Humanitarian Crisis" – But 4.2 Million Illegal Immigrants Crossing a "Secure Border"
Stephen Green: DeSantis Sends Some Illegals to Martha's Vineyard and Right-Twitter Can't Stop Laughing
Louis Casiano: Martha's Vineyard homeless advocate says migrants there will eventually have to move 'somewhere else'
Joseph Simonson: How the AP Slanted Border Coverage to Hide the Crisis: Wire service ditched 'border surge' after facing activist pressure
OK, now go ahead and shoot it out your nose: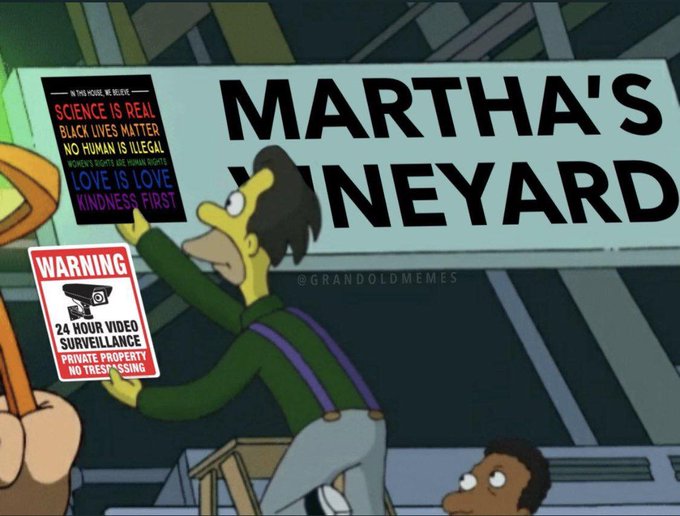 The Babylon Bee: Martha's Vineyard Resident Calls Police To Report A Hispanic In The Neighborhood Not Operating A Leaf Blower
Right now on Martha's Vineyard…
The Babylon Bee: Obamas Construct New Cages At Martha's Vineyard To Hold Arriving Migrants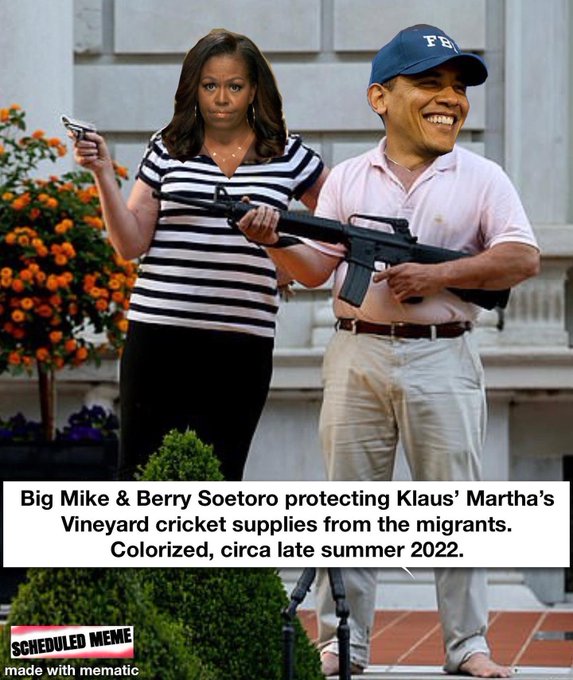 D'OH! Duh! DERP!!!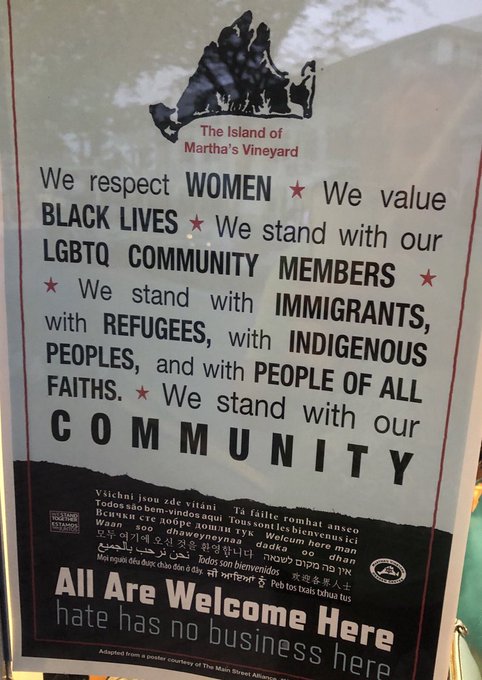 Ryan Ledendecker: Martha's Vineyard Declares 'Humanitarian Crisis' After DeSantis Drops Off 50 Illegals
Stephen Kruiser: The Morning Briefing: DeSantis Is Just Masterfully Trolling Impotent Libs Now … Indeed!
The ever-brilliant Christina Pushaw is magnificently armed and very dangerous with facts, figures, and receipts here in this Twitter tweet thread-reader…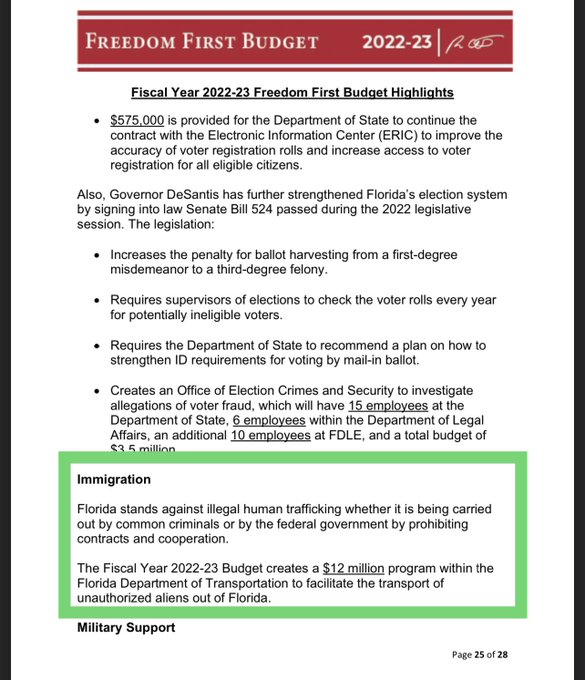 Underrated aspect of Martha's Vineyard meltdown today: The funding for transporting illegal aliens to sanctuary jurisdictions was a highlight of the budget @GovRonDeSantis signed MONTHS ago. Dem legislators performing outrage today voted for it 🤡

Promises made, promises kept. pic.twitter.com/Ky5AyT0xrr

— Christina Pushaw 🐊 🇺🇸 (@ChristinaPushaw) September 16, 2022
Need I remind the rabid left bc of @GovRonDeSantis we have a $22BILLION surplus this year. So he allocated $12M to relocating illegal aliens since we are not a sanctuary state. His call. We elected DeSantis to make decisions he's doing just that. Cry harder.

— The Happy Floridian 🌴 (@FLHippie561) September 15, 2022
Twitchy: 'You VOTED for this!' Christina Pushaw rubs salt in Democrat's Martha's Vineyard wounds in MERCILESS, receipt-filled thread
And, of course, there is J.J. Sefton @ AoSHQ:
The weekend is here, and to all of you commies and trolls in the audience, I have this to say:

Alinsky, you magnificent malignant bastard, I read your book!!!

Rule #4: Make the enemy live up to their own book of rules…
~~Many thanks to Maggie and The Universal Spectator for reprint permission.