Posted by Maggie on October 28, 2022 in General News
Joe Biden claims that he gave up a starting spot on the University of Delaware football team to visit his first wife every weekend after he met her. pic.twitter.com/c6cdGnhdUV

— Greg Price (@greg_price11) October 27, 2022
According to this article, Joe Biden left the Delaware football team because he had a 1.9 GPA 😂😂https://t.co/PkTwBULpDf

— Greg Price (@greg_price11) October 27, 2022
Ryan Gaydos: ANOTHER FUMBLE – Biden's Delaware football claim made in speech intercepted: Biden's football claims have come under fire before
OK smarty, with all your facts and sheeit, but then why did he give up the commander's seat on the first Apollo mission, Hummm? 🤔

— LoneWolf907 (@LoneWolf907) October 27, 2022
Wins the Twitter today. Kudos.

— Maggie (@drillanwr) October 28, 2022
Haley Chi-Sing, Patrick Hauf: Biden daily gaffe average: The president is batting nearly a thousand: Biden got on base this week when he called Kamala Harris a 'great president'
Meanwhile…
Twitchy: Joe Concha does some quick fact-checks on Biden's latest economic brags
Inflation when taking office: 1.4%; Now: 8.3%; Wages not keeping up with inflation; Price of gas when taking office: $2.39, currently $3.84. The audacity is truly something to behold as fact-checkers continue their 22-month Spring Break. https://t.co/lhb6w0lWv4

— Joe Concha (@JoeConchaTV) October 27, 2022
Biden also angrily claimed when he took office the economy was in ruins and his "predecessor" lost more jobs than Herbert Hoover—- "Not a joke" …
Biden took over the White House pudding a year into the height of the COVID pandemic shutdowns, layoffs, businesses closings, and then firings/resignations when workers refused to take the vaccines. That whole year of 2020 is looking more and more like it was stacked with advisors, including Fauci, that were intentionally advising Pres. Trump with crafted pandemic tactics to wreck his great economic and jobs numbers … not just so he'd look bad in the election cycle but so the Dems/MSM/leftists can twist the data, as they and Biden are doing now because they think we are stupid.
Mary Chastain: $5 Gas in 2020? Biden Delivers Another Lie-Filled Speech as He Tries to Hype Up NY Democrats
Zero Energy: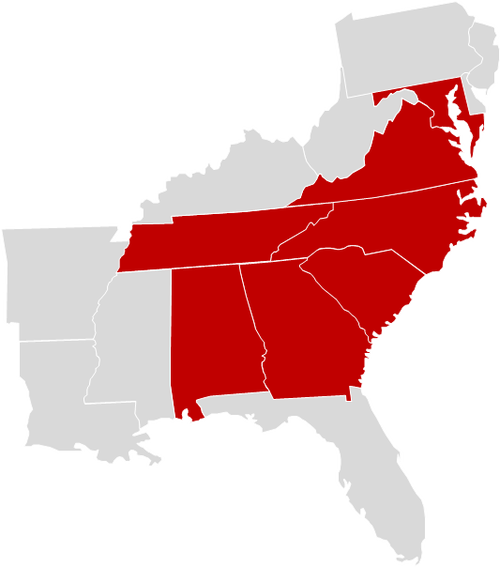 Zero Hedge: Major Fuel Supplier On "Code Red" As Diesel Crisis Hits Southeast
The Hill: Heating costs to rise this winter as supplies dwindle: The Department of Energy predicts natural gas and heating oil prices will rise.
---

The Department of Energy expects heating bills to rise about 28% this season.

---

That's an estimated $200 for the winter.
Adam Sabes: European Union adopts ban on gas-powered cars beginning in 2035: European Union negotiators reached a deal requiring carmakers must cut CO2 emissions by 100% by 2035 … These totalitarian globalist "climate change" nut-sacks there and here are in for a rude awakening. Why have so few been allowed so much power over so many?
In Sickness and In Sickness:
DM: China 'no longer deserves benefit of the doubt': Bombshell Senate report concludes that COVID 'most likely' leaked from lab – as lawmakers point the finger at Beijing
Policymakers said 'substantial' evidence pointing to lab accident has emerged
But evidence for a natural spillover 'is missing' even after three years of probes 
Unwillingness to cooperate means China 'should no longer get benefit of doubt' 
Findings come in an interim report pubished by the Senate Committee on Health
Origins of Covid still shrouded in mystery with no concrete evidence either way
But China has shut down independent probes into lab and silenced scientists
Meanwhile, seems like it's always something anymore…
Julia Musto: Potentially deadly fungal infections climb during COVID pandemic, WHO says: Health official says increase is 'a public health concern worldwide'
Of the 19 invasive fungal diseases, four were categorized as "critical priority," including Cryptococcus neoformans, Aspergillus fumigatus, Candida albicans and Candida auris.

The report says that drug-resistant infections are estimated to cause 1.27 million deaths and contribute to nearly 5 million deaths annually.

A recent study published in the journal Nature estimates that of the 150,000 fungal species described, only about 200 of them are infectious to people.

Invasive forms of fungal infections often impact severely ill patients and those with underlying conditions.
Question needs asked, is this because of the lab-designed bio-weapon virus or because of the lab-designed "vaccines"?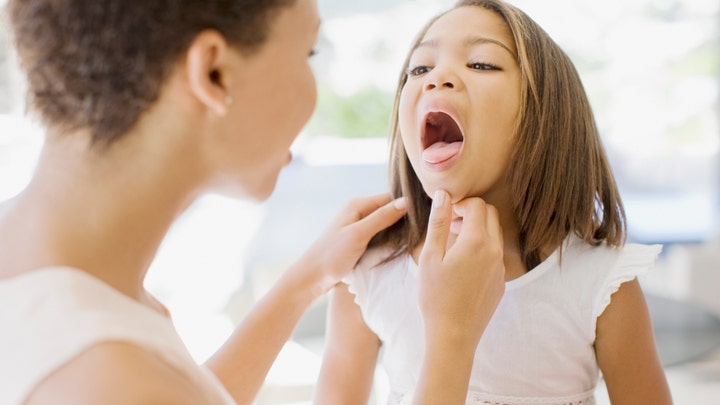 FNC: Early, surprising surge of RSV in kids has hospitals, medical centers concerned: Respiratory illness surge is being reported all over the country
Many experts in the health field believe the surge in cases may be related to COVID-19 mitigation efforts.

"Because of the pandemic and people isolating themselves from each other, several of these young children did not develop an immune response to … ordinary, common, everyday viruses." (iStock)

"Because of the pandemic and people isolating themselves from each other, several of these young children did not develop an immune response to … ordinary, common, everyday viruses," said Dr. Sankaran Krishnan, a pediatric pulmonologist at Maria Ferari Children's Hospital in Valhalla, New York…
Got that? The pandemic practices of mask wearing and the distancing of kids (and all people), including shutdowns, are (and have been for 2+ years now) keeping kids from building natural immunities against these sorts of diseases, if not resisting getting them but making cases of infection less severe. You know, like we're being told endless vaccines/boosters are doing with COVID. I mean, whenever one of these draconian COVID measures and vaccines/boosters champions becomes COVID positive that's the first thing they say, "I'm sick with COVID but thankfully I'm vaccinated and double boostered, so, my symptoms are not severe." An unproven claim of vaccine-related results. I don't think we've ever seen a time in humanity's modern era science-based medicine where the scientific community has been so anti-science … and more importantly, anti-common sense.
Bitter Twitter Pill…
You kick people off Twitter every day without ever looking at their faces, sit this one out.

— The Redheaded libertarian (@TRHLofficial) October 27, 2022
Wednesday he brought the bathroom sink.
Thursday he flushed the bathroom toilet.
Bradford Betz, Lucas Manfredi: Elon Musk fires Twitter's top brass after closing $44 billion deal: The deadline to close the $44 billion deal ends Thursday evening
Alexander Hall: 'IT'S LIKE THE GATES OF HELL OPENED' – Elon Musk's Twitter takeover makes the Left lose it: 'This is an emergency!'
Jazz Shaw: Musk's new broom sweeps clean on day one, will reinstate banned accounts
The departure of former CEO Parag Agrawal is a singular advance for free speech. https://t.co/aAQpqZIU2v Agrawal was one of the most aggressively anti-free speech figures on social media… https://t.co/pY4Aqmnekm

— Jonathan Turley (@JonathanTurley) October 28, 2022
…Soon after taking over Twitter, he announced that Twitter would "focus less on thinking about free speech" because "speech is easy on the Internet. Most people can speak. Where our role is particularly emphasized is who can be heard."

— Jonathan Turley (@JonathanTurley) October 28, 2022
…Musk now faces the challenge of breaking down a corporate culture of censorship that has come to define Twitter. https://t.co/pY4AqmFnyu

— Jonathan Turley (@JonathanTurley) October 28, 2022
Jonathan Turley: How Elon Musk should shape Twitter — sans the sink
Hacking to Pieces:
Ace reported yesterday afternoon that the New York Post's twitter feed had been hacked with obviously disgusting headlines…
#BREAKING: The @NYPost's website and Twitter account are being hacked. pic.twitter.com/8fPSymuNI6

— Curtis Houck (@CurtisHouck) October 27, 2022
There were more of the same, but *gasp* you'll never guess the source of the hack, never-ever-never…
UPDATE: @NYPost investigation says it was NOT a hack, but the actions of a Post employee, who's been fired https://t.co/h1ZeDvfRuv

— Curtis Houck (@CurtisHouck) October 27, 2022
BREAKING NEWS: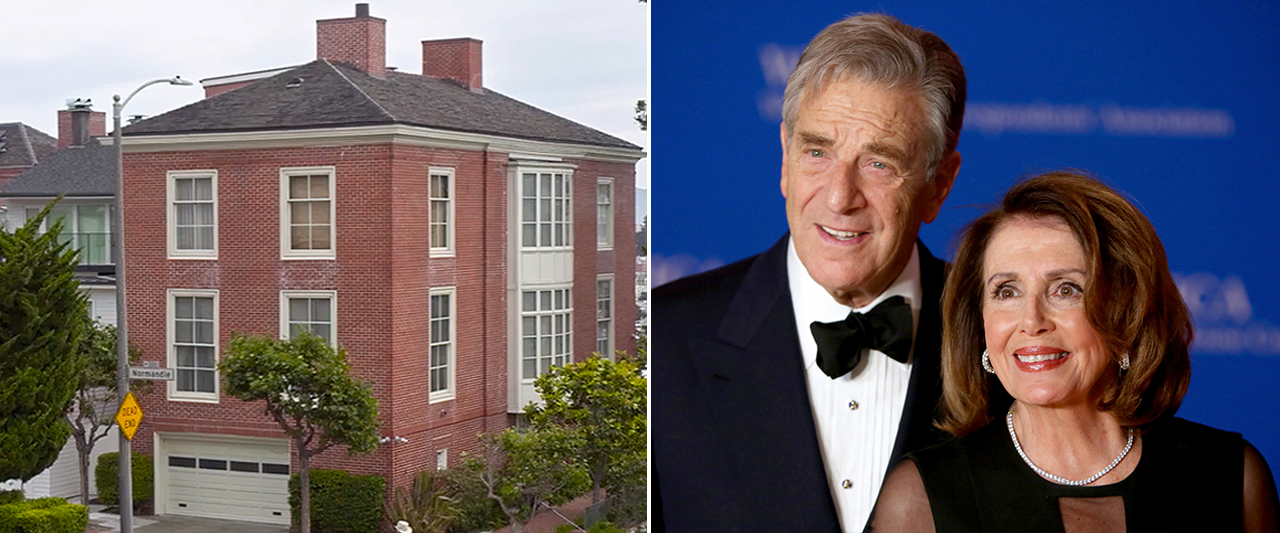 Apparently there was a break-in and attempted robbery at the Pelosi mansion in San Francisco. Husband Paul Pelosi was "violently assaulted" and is in the hospital.
Okay, I wish no harm to anyone (but a very very rare and select 'less-than-a-handful' few). So, I hope Paul isn't any more hurt than his drunk driving accident of a couple of months ago.
Having said that…
Can we seriously ponder how the f-ing Hell somebody made it onto the Pelosi property, let alone into the house, with all their security?
'The assailant was captured and motive being investigated'. I read a report that the attacker used a hammer. Okay, can we see a mugshot or get a name? Fairly important piece of the puzzle. I guess there is more time needed to craft a good narrative. The left is already doing so on social media claiming/blaming "the right/MAGA violent rhetoric" bullshit.
~~Many thanks to Maggie and The Universal Spectator for reprint permission.