Posted by Maggie on August 5, 2022 in General News
It's as if we're living "Revelations".
With everything going on and the complete deterioration of everything good and strong in our nation and society that we are witnessing, I'm hoping one of our foes won't be lobbying a 'red dawn' in our direction. God knows there's more than enough evil plaguing us right now.
So, this happened yesterday evening…
FOX5 DC: Video captures lightning strike near White House that injured 4
Greg Norman: Lightning strike near White House kills Wisconsin couple: Lightning strike in Lafayette Park near the White House has left 2 others in critical condition
Well, I Did Call for "A Pox Upon Them"…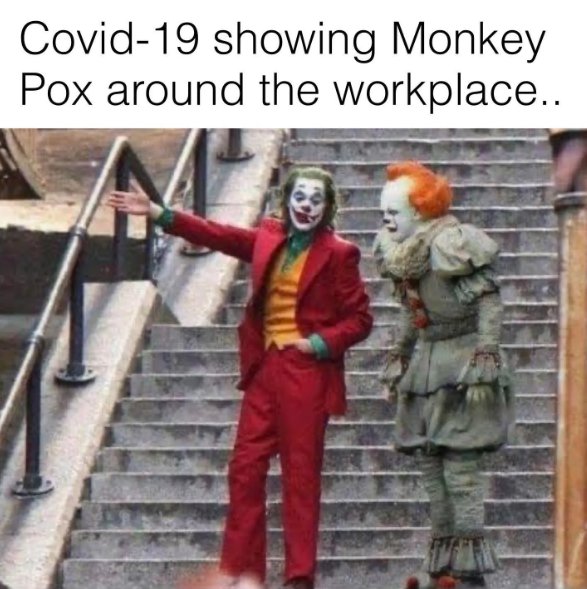 First the plague. Now the pox. Confirmation we are indeed in 'the dark ages' under Brandon.
In light of evolving circumstances on the ground, I am declaring a public health emergency on #monkeypox. We are prepared to take our response to the next level in addressing this virus. We urge every American to take monkeypox seriously.

— Secretary Xavier Becerra (@SecBecerra) August 4, 2022
There are 330 million Americans … a total of 6000 cases in the entire country.

95% of which are of a certain demo.

They didn't cancel sex festivals in SF – but Biden is declaring monkeypox a Public Health Emergency?

How fucking stupid is this?

— TheFOO (@PolitiBunny) August 4, 2022
Bradford Betz: Biden administration declares monkeypox a public health emergency: Monkeypox has infected an estimated 6,600 Americans
Biden administration has gone bananas declaring monkeypox a national emergency. It will result in more monkey business by big pharma, turning the country into a banana republic.

— Dr. Eli David (@DrEliDavid) August 4, 2022
Athena Thorne: Déjà Vu? Biden Administration Declares Monkeypox a Public Health Emergency
As part of our monkeypox response, our Administration is increasing vaccine distribution, expanding testing, and educating at-risk communities.

The public health emergency declaration announced today is an important tool to combat this outbreak.

— Vice President Kamala Harris (@VP) August 4, 2022
"at-risk communities" … As in 'who'? Care to have the `nads to define that?
Note to the Brandon admin: 'Care Packets' of free condoms, personal wipes & lip balm will have even fewer positive results than the Care Packets of free crack pipes, personal wipes & lip balm. https://t.co/coK3XpC8ri

— Maggie (@drillanwr) August 5, 2022
Twitchy: WaPo: Health officials say that calls for abstinence don't work to prevent spread of monkeypox
Twitchy: If we didn't know any better, we might think that the D.C. Health Department *wants* more gay men to get monkeypox
Stephen Kruiser: The Morning Briefing: Sorry Dems, You Can't Monkeypox This Election
Jonathon Emord: There is No Such Thing as 'Public Health': A fiction – and a costly one.
The destruction of the masses…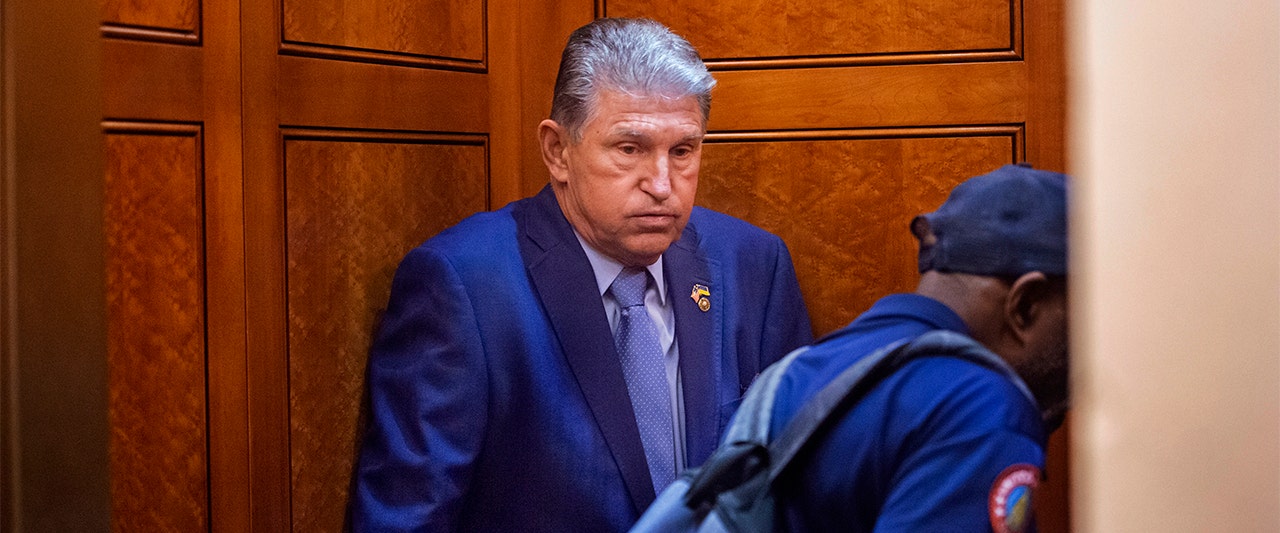 Kelly Laco: HAUNTED MANCHIN – Over 230 economists warn America at 'dangerous crossroads' over Manchin's and Democrat's spending bill will perpetuate inflation: Economic experts claim that Manchin's Inflation Reduction Act will actually make inflation worse
Thomas Catenacci: Manchin's inflation bill includes BBB's 'most economically damaging provision,' analysis shows: The Tax Foundation concluded the provision to hike corporate taxes would cost 27,000 jobs
"Bankrupting a bunch of coal miners in West Virginia is a really bad idea…"
Daniella Genovese: Gas demand similar to early days of COVID-19: OPEC+ announced an output increase next month, but it likely won't have a significant impact on gas prices
And at the last minute she must've gotten what she wanted out of it…
Tyler Olson, Kelly Phares, Chad Pergram: Sen. Kyrsten Sinema agrees to 'move forward' with social spending and tax bill after Dems make changes: Sinema support likely sets Manchin-Schumer social spending bill on path to passage … What about what we want??!!??
Brandon Gillespie, Andrew Murray: Senate aides hint at Manchin distress over spending bill backlash, desire to avoid 'Build Back Better' mention: Manchin's staff implored reporters to avoid referring to Inflation Reduction Act as a scaled-down 'Build Back Better' bill … Ain't no way in Hell to polish this heaping pile of steaming turds, Joe. It indeed 'is what it is'.
VIDEO: Market expert warns of 'really ugly earnings season' coming: The Satori Fund founder Dan Niles says the S&P will finally hit its bottom in the next 'several quarters.'
The Devils Behind the Details:
VIDEO: Tucker Carlson: The power George Soros has all over the world: Soros has decided to destroy the American justice system
Soros has his filthy diseased dick in everything in our country. As does this creep…
Danielle Wallace: Georgia fourth-generation farmer rips Bill Gates as largest farmland owner in US: 'Hell yeah I have concerns': White Oak Pastures owner Will Harris raised concern over Gates' climate change investments in plant protein, secretive land purchases
Chris Queen: American Farmer Puts Bill Gates on Notice
MORE:
Am I the only one getting a growing hint of 'The Battle of the Demented Ice Cream Drunkards'? i.e., possibly San Fran Nan's going to run in 2024?
This clearly indicts we are not the leaders in world anymore. China is one. We are 2. China build everything and China is his neighbor. I don't blame him. US government gave out mixed messages about foreign policy. This is the new reality. US worried about what pronouns to use

— 291mc (@291mc1) August 5, 2022
Emily Crane: South Korea President Yoon Suk-yeol slammed for skipping Nancy Pelosi meeting for staycation
Heck with running for POTUS, looks like Taiwan's coronated Nancy "Queen"…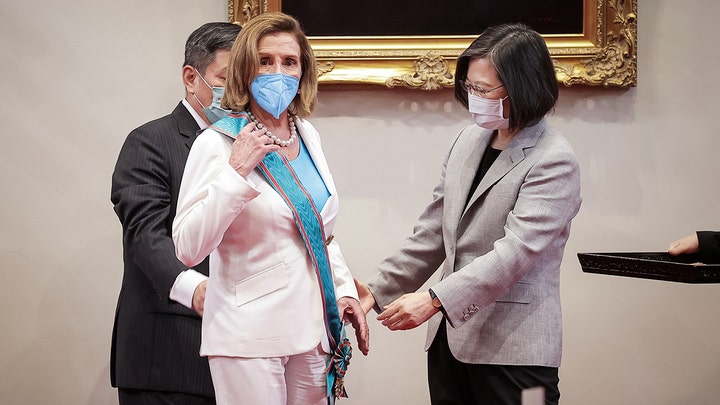 Lawrence Richard: China sanctions House Speaker Nancy Pelosi over 'egregious provocation' in visit to Taiwan: China called Nancy Pelosi's visit to Taiwan an 'egregious provocation'
The brain defect of the left is believing 1. animals think the way we do, 2. terrorists think the way we do, and 3. our laws and rights carryover with you when you enter a foreign country…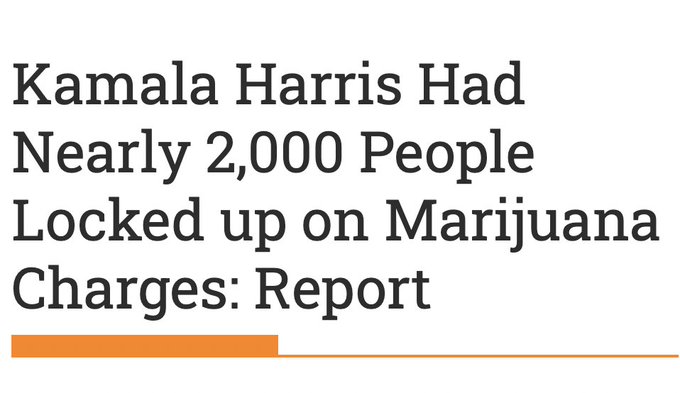 DM: VP Kamala Harris is slammed as a hypocrite for condemning Russia's 'wrongful detention' of cannabis smuggler Brittney Griner when SHE locked up a THOUSAND Californians for pot possession as state AG
With today's sentencing, Russia continues its wrongful detention of Brittney Griner. She should be released immediately. @POTUS and I, and our entire Administration, are working every day to reunite Brittney, as well as Paul Whelan, with loved ones who miss each of them dearly.

— Vice President Kamala Harris (@VP) August 4, 2022
Aren't you the same lady that had about 2,000 people locked up for marijuana?

— Isabella Maria DeLuca (@IsabellaMDeLuca) August 5, 2022
When is a "sanctuary city" not a sanctuary?…
NYC Mayor "Every town is a border town" Adams is bitch-fitting over a 100 illegal aliens transported to NYC by Texas Gov. Abbott. The guy has had nothing to say about the several hundreds or more the Biden administration has flown in on chartered planes and dumped and released in the dark of night in New York. His bemoaning is the din of a piss trickle on a sidewalk compared to the countless tens of thousands of illegal aliens infiltrating small Texas and Arizona border towns who've been dealing with this Biden Open Border bullshit for nearly two years now…
Timothy Nerozzi: First Texas bus of migrants arrives in NYC
VIDEO: Busload of illegal immigrants arrive in NYC from Texas: Fox News' Todd Piro reports live from Port Authority in NYC to talk about migrants who are being bussed in from the southern border
According to the US Constitution…
Victoria Taft: The Supreme Court's Bruen Gun Decision Is Even Bigger Than You Think
The omnipotent theologians of "The View"…
Ace: Noted Theologian Whoopi Goldberg: If God Didn't Want Me to Have an Abortion He Shouldn't Have Invented Forceps and Intravaginal Vacuums
The brave new inhuman world…
Jordan Boyd: When Sperm And Eggs Are Monetized, Human Existence Becomes Transactional: Monetizing gametes emboldens the eugenics movement and entraps vulnerable young people who are strapped for cash.
Michael Whittaker: Scientists Create The First Synthetic Embryos
Did you happen to see the 2007 sci-fi post-apocalyptic movie "Children of Men"? The premise is mankind has lost the natural ability to procreate, except for one last woman who is pregnant and a man is trying like Hell to protect her and get herr to safety amid the complete collapse of society. When she comes upon some of the hoards they genuflect and bow to her and her newborn as if she were holy, like the Virgin Mary carrying the Christ Child. The movie is not the best, and I found myself yapping at it about how the "progressive" writers/producers flipped their pro-abortion mentality to now recognize and make sacred life in the womb.
The REAL racism and phobias being fostered by the 'virtue signaling' REAL "white supremacists" among the rest of us…
My job just announced they are going to remove the term "master code/document" from our company due to our newest anti-racism policy

I am the only black person at my company and I accidentally laughed out loud when they said this

Oops

— Kiyah (@growingtotruth) August 4, 2022
Wow.
I suppose it's easier than addressing why they have no other black ppl working there.

— sue superlesbiansuperally just super (@tinternetqueen) August 4, 2022
My friend works for a company called The Closet Factory. She said they are now having to call the master closet the primary closet. So ridiculous.

— Rocks robin (@rockinrobin732) August 5, 2022
She should be careful about using a homophobic micro aggression like closet. It'll have to be the Primary Wardobe

— Kiyah (@growingtotruth) August 5, 2022
Its like when my work went ahead with this some LGBT pride thing and got offended when I didn't wish to attend. I'm the only gay person on the floor.

— Matty H (@MattyH63929896) August 4, 2022
That's because it was never about accepting you, but about praising themselves and their virtue.

— (@Alabaster_Scarf) August 5, 2022
Final count: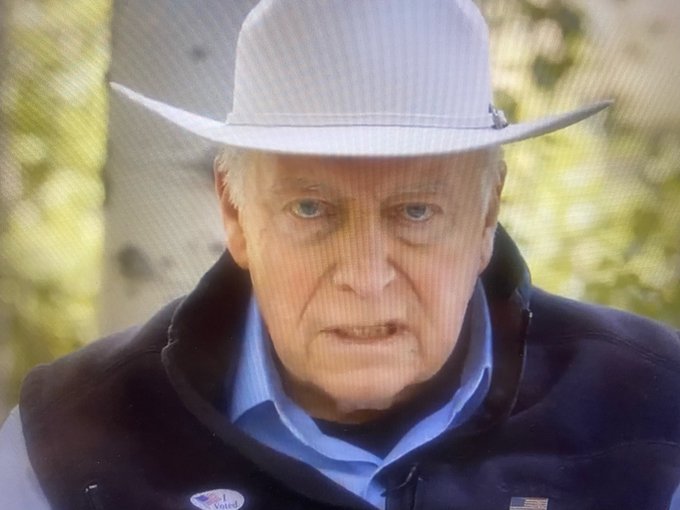 After decades of me highly admiring and defending Dick Cheney, now, between his legacy establishment neocon RINO daughter and now this 'endorsement' he's spent (as John McCain did) all his cred with me. Done. Zero fucks given now, Dick…
Hell has officially frozen over. The left is embracing Dick Cheney.

— AdamInHTownTX (Not a Biologist) (@AdamInHTownTX) August 4, 2022
… And now for something completely different, though not entirely on a macro level. Dick Cheney cut an ad for his flailing and failing daughter's campaign. Did the ad pump up whatever attributes or achievements she has had for the people of her district? No. It was a rehash of the very things that have made her campaign and political future go right down the crapper. And a hell of a lot worse:

"In our nation's 246-year history, there has never been an individual who is a greater threat to our republic than Donald Trump," so says former Vice President Dick Cheney in a campaign ad released Thursday for his daughter's floundering re-election campaign.Cheney bases this assessment on his claim that Trump is a liar. According to Cheney, Trump is "a coward" and not a "real man" because "a real man wouldn't lie to his supporters."

Would a "real man" lie to the world? That's what Dick Cheney did. . .

. . . As many as 306,000 civilians and troops died in the Iraq War, and roughly three million Iraqis were displaced as refugees. The true scope of the devastation can never be known. . .

. . . Think of all the service members who died because of Cheney's lies.

Think of all the veterans who came home forever scarred because of Cheney's lies.

Think of all the American children who grew up without fathers or mothers because their parents were serving in a war launched because of Cheney's lies.

Think of all the innocent Iraqis who watched their homes destroyed, their country plundered, and their world turned upside down all because of the lies of Dick Cheney and his mini-me George W. Bush. The fallout from their lies will be felt for generations.

But Dick Cheney wants us to believe that Donald Trump is "a greater threat to our republic" than anyone else in all our 246-year history.

Dick Cheney really is a war-pig, as is the entire military industrial complex that has gotten fat on the blood and treasure of Americans as well as civilians where it decided it needed an un-winnable war. I have to stop myself and marvel at the fact that I'm sounding like Oliver Stone circa 2003. And yet the truth is the truth, albeit in that regard alone. But as I stated above, the reason this ad chills me to the bone is because it's not just a threat, it's a warning:

If Donald Trump somehow is even allowed to run barring a kangaroo court conviction and by some miracle if the election is not rigged like it was last time, he will never be allowed to serve. It's bad enough when Molotov cocktails are hurled by BLM/Antifa terrorists. What Dick Cheney said in that ad is a direct warning shot across the bow at Trump.

Worse, it is a threat and really a promise:

Should Donald Trump run and win in 2024, he is going to be physically taken out by the State.

No longer the Deep State but now simply THE STATE. They're out in the open, in our face and they not only don't care if you know it, they want you to know it…

More revelatory than Kathy Griffin's severed head. If Trump is allowed to run and then allowed to win, he will not be allowed to live. The Deep State will physically take him out. This is a direct threat/promise from one of the horse's many mouths.
Ex-VP Cheney Calls Trump "Coward," "Threat" US in Ad Backing Spawn
"Think of all the American children who grew up without fathers or mothers because their parents were serving in a war launched because of Cheney's lies. Think of all the innocent Iraqis who watched their homes destroyed, their country plundered, and their world turned upside down all because of the lies of Dick Cheney and his mini-me George W. Bush. The fallout from their lies will be felt for generations. But Dick Cheney wants us to believe that Donald Trump is 'a greater threat to our republic' than anyone else in all our 246-year history."
Liar Dick Cheney Who Destroyed Millions of Lives Declares Donald Trump the Greatest Threat in U.S. History
Barack Obama spent eight years turning the Pentagon, the DOJ, the IRS, and the FBI into political extensions of the Democrat Party, and yet Dick Cheney never said squat about how that threatens the country.

I'm ashamed that I ever defended him during the GWB administration. https://t.co/ZgnnluZbAM

— Hammerjack (@Hammerjack90) August 4, 2022
What offends Dick Cheney the most about Trump is that he ended his stupid senseless war and killed all the terrorists in 4 months that VP and his guys couldn't find in 20 years. https://t.co/yW7oqwvrlm

— Emma-Jo Morris (@EmmaJoNYC) August 4, 2022
Attention Dick Cheney: Your daughter is going to lose her congressional seat on August 16th

— TheLeoTerrell (@TheLeoTerrell) August 4, 2022
Gotta tell you, I never thought I'd see the day a bunch of Democrats pretend they haven't vilified and wished for Dick Cheney's death for decades just so they can pretend his bizarre video will make a difference in Wyoming … HILARIOUS.

— TheFOO (@PolitiBunny) August 5, 2022
'Dick Cheney's ad focused on precisely the aspect of his daughter's work that is least popular with Wyoming Republicans.' https://t.co/GjstZAM2bU

— Byron York (@ByronYork) August 5, 2022
Well, trying to find an accomplishment of Liz's to tout is like hunting for WMD.

— Goldens Rule (@jamesbranch3) August 5, 2022
~~Many thanks to Maggie and The Universal Spectator for reprint permission.