A couple weeks ago, House Democrats voted to take your guns.

Today, they voted to raise your taxes.

What's next?

— Rep. Jim Jordan (@Jim_Jordan) August 12, 2022
Just a reminder that every single Democrat in Congress voted to raise taxes on the middle-class, hire nearly 100k new IRS agents, and make inflation worse, ALL while pretending they're saving the planet.

Happy Saturday.

— The🐰FOO (@PolitiBunny) August 13, 2022
Twitchy: NBC News journo tries to explain why 'Inflation Reduction Act' is being reported as a 'climate and health bill'
TICK TOCK

How Democrats' surprise climate and health care bill came together after months of setbacks and reversals

w/ ⁦@scottwongDC⁩ ⁦@alivitali⁩ ⁦@frankthorp⁩ ⁦@mikememoli⁩ 👇 https://t.co/VPruCw5Tpg

— Sahil Kapur (@sahilkapur) August 13, 2022
So, you democrat propagandist MSMers got the A-OK to finally call it what it really is, huh?

— Maggie (@drillanwr) August 13, 2022
VIDEO: SBE Council president: Democrats' spending bill will invoke 'tax increase on all America'
Fred Lucas: Sen. Warren wants to expand IRS powers beyond the Inflation Reduction Act to prepare tax returns: Giving the IRS the ability to prepare individual tax returns is a controversial idea
VIDEO: Rep. Bryan Steil: The House voted to pass the $739 billion Inflation Reduction Act: This should come as no surprise from a party that told us inflation was transitory
Twitchy: Not a cult: Nancy Pelosi says Inflation Reduction Act will make Mother Earth less angry … High Priestess Nancy loyally and devotedly serves many gods, none of them the One True God.
The Mar-a-Largo political stunt backfire is beginning: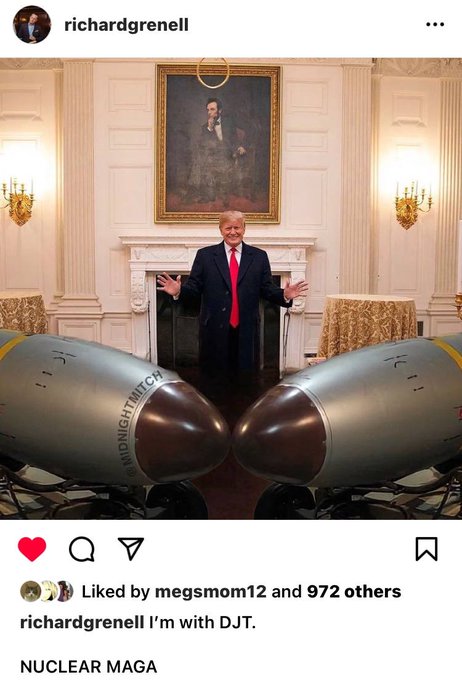 Trump claims Mar-a-Lago documents were 'declassified.' Why experts reject that argument. https://t.co/Xl3ZIGqMUt via @usatoday @joeygarrison

— Josh Meyer (@JoshMeyerDC) August 13, 2022
Because they don't like it. Trump, however, is correct. The. Constitution doesn't actually have a "he's orange" exception. https://t.co/6zJmXIn1XH

— (((Charlie Martin))) (@chasrmartin) August 13, 2022
Mark Levin: The Mar-a-Lago FBI Raid is a Symbol of Marxism in America
VIDEO: Gianno Caldwell: FBI raid of Trump's residence was done with a 'political lens'
Matt Vespa: It Seems Like the Justice Department Forgot to Read This Key Memo Before Ransacking Mar-a-Lago
Matt Margolis: Articles of Impeachment Filed Against Merrick Garland
Matt Margolis: After Garland's Statement, Does Anyone Else Smell a Cover Up?
Matt Margolis: Another Huge Red Flag in the Trump Raid Story
VIDEO: Hunter Biden laptop repairman John Paul Mac Isaac calls out FBI's double standard after Trump's Mar-a-Lago raid
Nick Arama: Twitter Suspended Paul Sperry, but He's Still Reporting Some Troubling Things About FBI Raid
Bonchie: The Big Problem With the Trump Warrant
Rep. Scott Perry describes how the FBI seized his cellphone:

"If I'm not a target, why did they come follow me, find me when I'm traveling with my family? … This is the DOJ run amok." pic.twitter.com/U87056Z022

— The Post Millennial (@TPostMillennial) August 11, 2022
Nick Arama: Rep. Scott Perry Reveals the Concerning Info FBI Told Him About Seizure of His Phone
The Babylon Bee: 'The FBI Raid On Melania's Closet Was Justified,' Says Merrick Garland Wearing Gorgeous New Evening Gown And Sun Hat
Legacy Swamp Creature ain't what it's cracked-up to be:
.@RepLizCheney reportedly is not able to campaign for re-election at open, public events in Wyoming because of threats to her safety.
This, in the United States of America, folks.
Think about that.

— David Axelrod (@davidaxelrod) August 12, 2022
This is pathetic.

— Maggie (@drillanwr) August 13, 2022
she's down 57 points to her challenger, Davey. Would you go out in public knowing how badly you're going to get trounced?

— Tony Ultra Mega FJB Bruno (@TonyBrunoShow) August 13, 2022
Twitchy: 'Excuse for losing activated': David Axelrod floats reason Rep. Liz Cheney's 'not able to campaign for re-election'
Meanwhile, who says the DC Swamp ain't a filthy incestuous hive…
Jon Levine: Liz Cheney's husband is a partner at the law firm defending Hunter Biden
Under the cover of the MSM's Mar-a-Lago propaganda…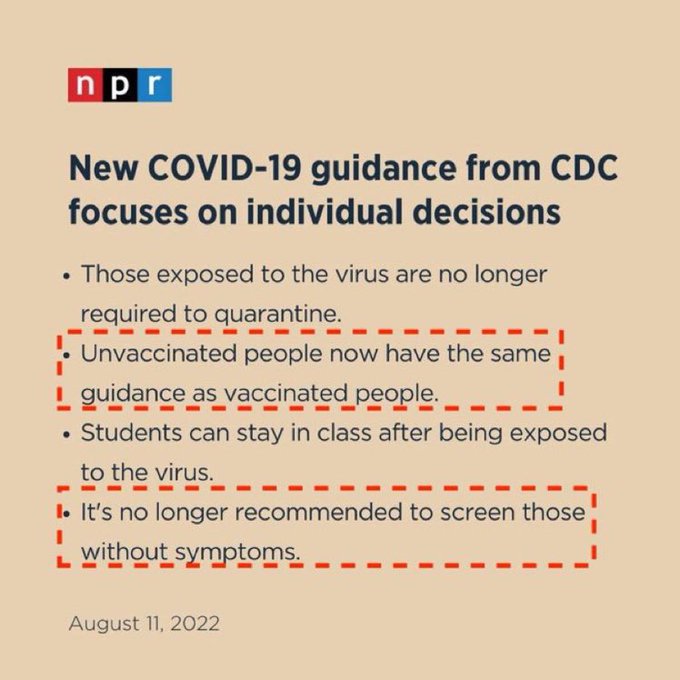 The #unvaccinated were right about everything

— Vince Langman (@LangmanVince) August 13, 2022
The US Centre for Disease Control (CDC) has basically stated that the unvaccinated now have the same guidance as the vaccinated.

So why on earth is Novak Djokovic still banned from competing in US tennis events? #LetNovakPlay pic.twitter.com/3SkUk5R1wt

— James Melville 🚜 (@JamesMelville) August 13, 2022
Do the people who lost their jobs for not getting vaccinated get their jobs back? Or get to collect the unemployment insurance they were denied? pic.twitter.com/U5SoAgNdRG

— Peter Attia (@PeterAttiaMD) August 12, 2022
VIDEO: Brett Velicovich: U.S. Army kicking out 1,500 soldiers over vaccine status is 'absurd'
Katie Pavlich (July 20, 2022): New Medical Study Shows COVID Booster Shots May Be Harmful to the Immune System
Threats and Carry-outs Committed by Those EVIL Pissed-off Taxpaying "White Supremacist" Parents at School Board mee— huh? What? NOT those "domestic terrorists"?…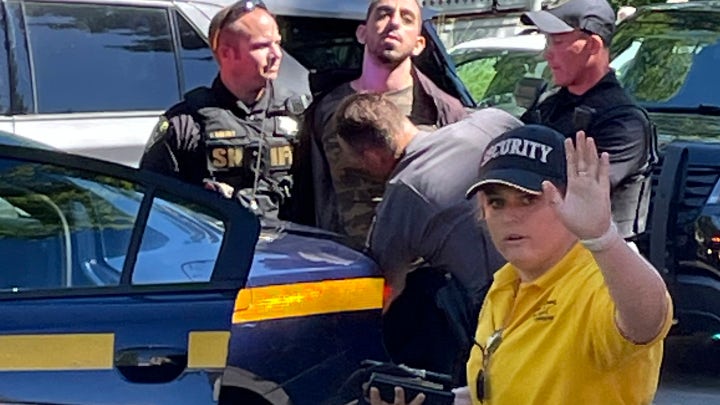 Caitlin McFall: Alleged Salman Rushdie attacker charged with attempted second-degree murder, held with no bail: Hadi Matar charged with second degree attempted murder and assault
Stephen Green: UPDATE: Salman Rushdie Reportedly on Ventilator After Stabbing Attack
Eric Mack: Iran Planned Killing Mike Pompeo and John Bolton
DM: Afghan man arrested on suspicion of murdering four fellow Muslims in Albuquerque 'in a fury after his Sunni daughter married a Shiite man': Muhammad Syed, 51, had previously faced domestic violence allegations
~~Many thanks to Maggie and The Universal Spectator for reprint permission.