Posted by Maggie on September 18, 2022 in General News
The miles-long queue line waiting to pass the flag-drapped coffin will be cut-off at some point today. The long memorial and mourning week is coming to an end as the official funeral and burial for Queen Elizabeth II is tomorrow morning (British time) with Mr. and Mrs. Biden attending. The Brits have limited invitation only foreign dignitaries to a bare minimum, sans their typical traveling dignitary staffs and family members entourages. And then, as I've stated before, there probably will be the formal coronation to-dos for King Charles III. Can't say how long those will ride-out.
Jay Spoehel: Queen Elizabeth's death to cost UK economy $2.6B, but tourism could provide boost: Queen Elizabeth's state funeral will close businesses, cancel sporting events and redirect flights
Meanwhile…
The absolutely wrong "purge" is happening with the nation's crime surge:
Gianno Caldwell: Illinois' no-cash bail law will turn the state into 'The Purge' … Caldwell's younger brother was murdered a few months ago in a yet unsolved drive-by shooting in Chicago.
The "Big Uneasy"…
Michael Lee: New Orleans on pace to have one of the highest murder rates in the world in 2022: Some have blamed District Attorney Jason Williams' 'selective' prosecutions for the New Orleans murder surge
Audrey Conklin: LSU student shot, killed in car remembered as 'everyone's daughter': Baton Rouge police officers found Rice fatally shot in her car Friday morning on Government Street
Emma Colton: BAD BREW – Starbucks makes good on promise to close more stores as crime rages in New Orleans: The Starbucks location in New Orleans will officially close on Oct. 3
And NYC continues its uncivilized dystopia…
REPORT FROM THE BLUE ZONES: Tourist shot in back after refusing robber on NYC street, police say. "Robbery and other major crimes have increased by about 40% in the city recently, NYPD data show."

Related: Man beaten with bat, critically hurt in NYC subway station: cops.
One of the loudest "defund/abolish the police!" cities of a couple of years ago…
Emma Freire: Police By Another Name: Demand for private security is booming in Minneapolis. … About a month ago my oldest daughter was at a medical symposium in the city. I was so worried. She even said when she would talk to the hotel transport van drivers they would warn her never to go out at night and never go out alone … preferably "don't go out" at all. Thankfully she became a bit under-the-weather from the flight and she had no desire for out-to-dinner, shopping and sight-seeking other than the hotel's very nice room service, "Prince" stocked gift shop, and the view out of her room's high-rise window when she wasn't at the symposium's functions.
Chi-town…
Steve Cortes: Crime vs. Law & Order: Pritzker and other Radicals coddle criminals, presenting a stark choice for citizens. … As usual, another weekend in 'the windy city' will have yet another murder stat come tomorrow morning.
An Epidemic of Economic Dementia:
This morning on FOX and Friends I heard FBN's Maria Bartiromo telling viewers not to make any big purchases going ahead.
Matt Margolis: Dumb Asphalt: Biden Starts Handing Out Grants to Rid Us of Racist Highways
VIDEO: Biden administration's financial 'world of imagination'
Chuck Ross: Biden Climate Appointee Studied at CCP-Controlled University Linked to Chinese Military
NYPost: NASDAQ Nancy holds up bills on congressional trading while the insider rot spreads
MORE: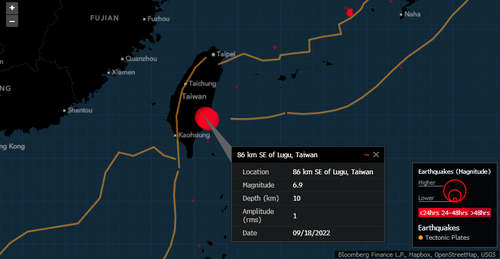 ZeroHedge: Powerful Earthquake Shakes Taiwan, Buildings And Bridges Collapse
Ben Kesslen: Hurricane Fiona leaves all of Puerto Rico without power
When illegal immigration facts and stats just don't jibe with the dems' narrative(s)…
Does anyone else remember when Philadelphia mayor Jim Kenney did a dance to celebrate turning Philly into a sanctuary city? pic.twitter.com/f6ZDpkg0fP

— Ian Miles Cheong (@stillgray) September 18, 2022
Greg Norman (6/8/18): Philly mayor dances after sanctuary city ruling, despite past crimes in city tied to illegal immigrants
NEW: The Democrat-led city of El Paso, TX tells @FoxNews they have transported 2,365 migrants on 51 buses to New York City since August 23rd.

7 more buses heading to NYC left El Paso yesterday.

The city signed a contract worth up to $2 million w/ bus company to continue this.

— Bill Melugin (@BillFOXLA) September 17, 2022
Twitchy: Bill Melugin reports some 'kidnapping' and 'human trafficking' going on that Dems are NOT freaking out about
Paul Best: NYC Mayor Adams says city is at 'breaking point' with arrival of migrants sent from Texas
Cameron Cawthorne: NYC Mayor Adams accuses GOP governors of sending migrant buses to distract from their 'human rights' abuses: Eric Adams echoes Democrats calling the border crisis a 'humanitarian crisis'
Rick Moran: Washington, D.C. Mayor Says Her City Can't Handle a Few Thousand Illegals Because 'We're Not Texas'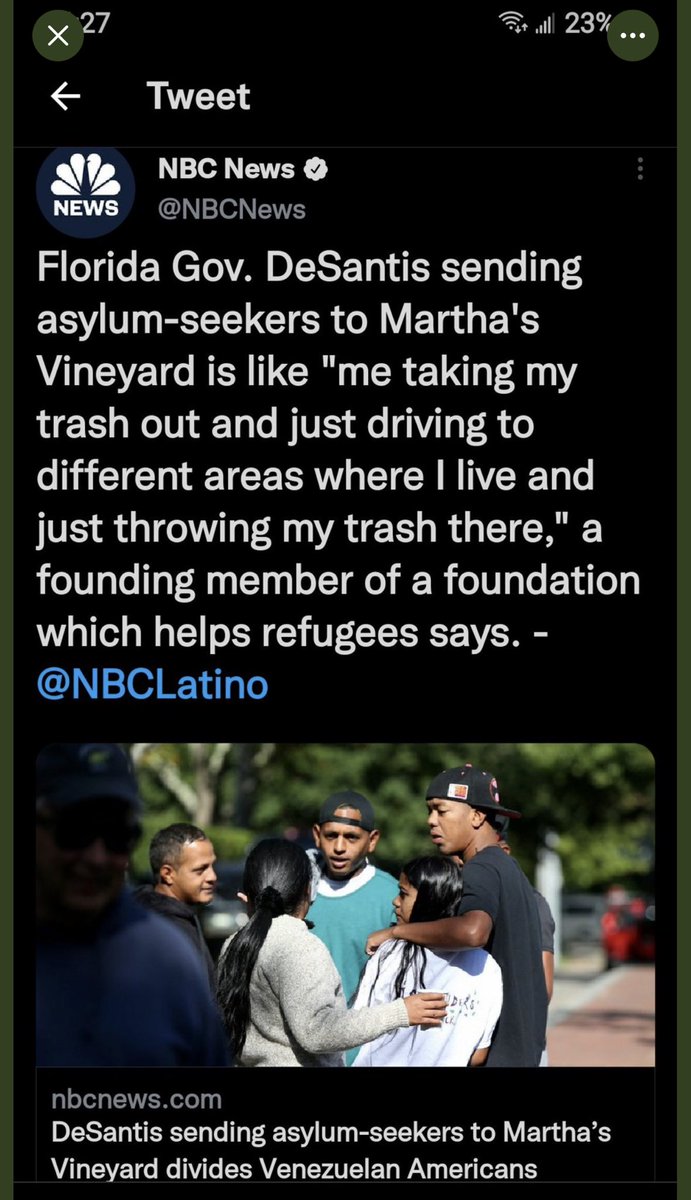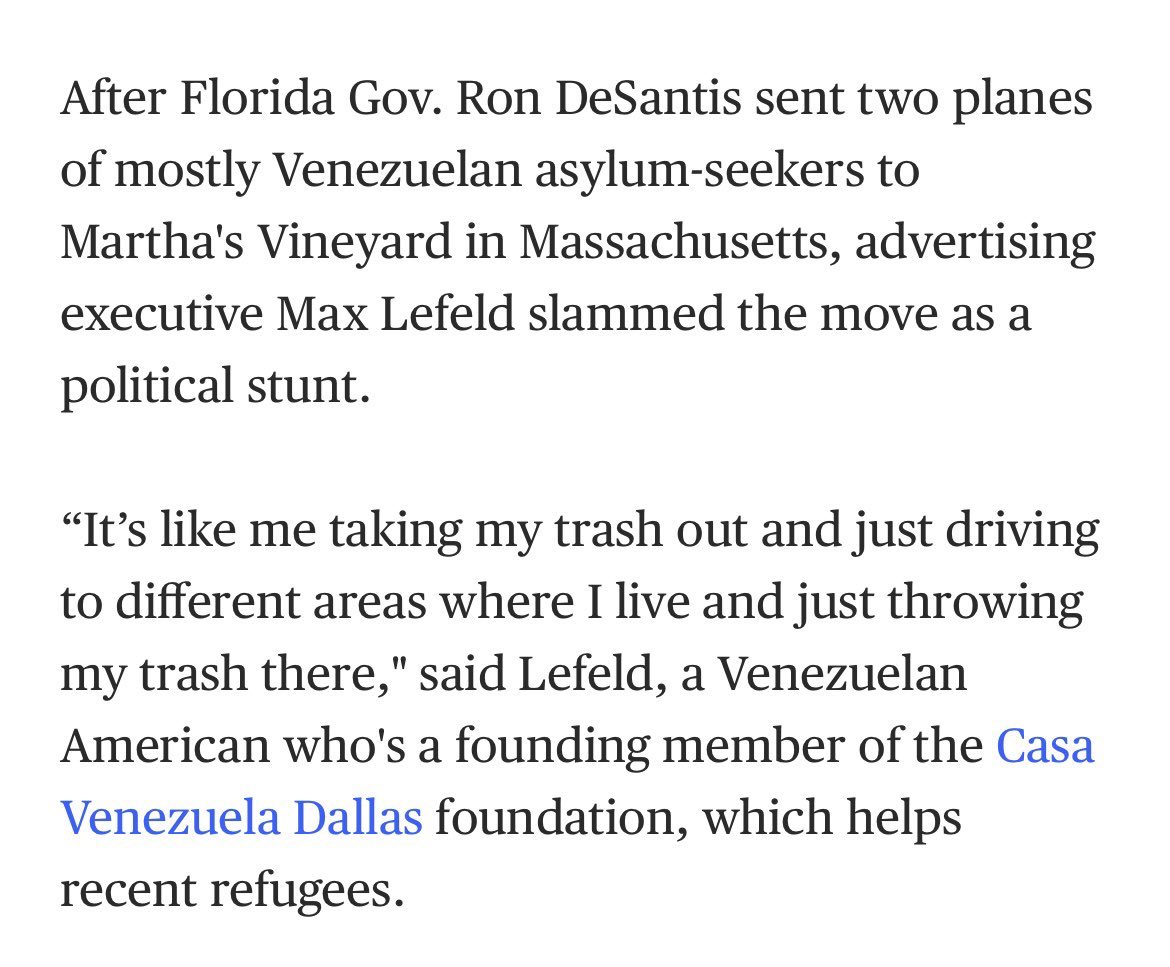 After realizing this tweet made their political allies look horrific, NBC News deleted it. pic.twitter.com/nfB1JekQ19

— Mollie (@MZHemingway) September 16, 2022
Madeleine Hubbard: NBC deletes tweet with immigration activist's quote comparing illegal migrants to 'trash': The immigration activist said DeSantis sending a plane to Martha's Vineyard is like "taking my trash out and just driving to different areas."
Paul Sacca: Ted Cruz blasts Biden as the 'biggest human trafficker on the face of the planet,' gives list of places to send migrants next … I'm telling you, somebody here in the states is getting a 'cut' of that cartel money.
Losing our religion…
Typically, when something very big, and bad, happens people tend to "rediscover/find God". I dread that might well happen sooner rather than later. As is said, "God, help us"…
PRC: Modeling the Future of Religion in America: If recent trends in religious switching continue, Christians could make up less than half of the U.S. population within a few decades
VIDEO: Christian faith in America has 'never' been at a lower point: Samaritan's Purse President Rev. Franklin Graham weighs in on a new study that suggests Americans are rapidly losing religious faith … Losing "faith" or losing formal organized "religion"?
The corruption of the corrupters…
David Strum: Trump/Russia investigator hid ties to Russian billionaire: If there is one thing you can count on with The Swamp it's that every time they accuse a Republican of doing something, they themselves are likely to be guilty of that very thing themselves…
VIDEO: Miranda Devine: FBI raid of Trump's Mar-a-Lago estate is 'obviously a partisan' situation
Joe Concha: Why has fact-checking disappeared under Biden? … I'm old enough to remember when the liberal MSM insisted they wanted to have live line-by-line 'fact-checking' during Pres. Trump's SOTU and other speeches and addresses to the nation. Even liberal Geraldo thought that was total bullshit.
And more Biden/dem money laundering to Ukraine…
Eric Cervone: US announces $600m more in military aid to Ukraine
The new round of funding comes on the heels of a $2.8 billion infusion announced earlier this month and nearly $3 billion announced in late August. The total amount of U.S. aid to Ukraine now stands at nearly $15.9 billion since President Joe Biden took office, reports the Associated Press. According to Blinken's statement, this is the twenty-first time the U.S. has sent weapons to Ukraine.
~~Many thanks to Maggie and The Universal Spectator for reprint permission.