Posted by Maggie on April 28, 2022 in From the editors
Mike LaChance: New Poll Finds Joe Biden Trails Eventual 2024 Republican Nominee By Nine Points
John Thompson: Find a Bigger Lie Than 'The Adults Are Back in Charge'
Ya gotta safely assume old muttering, blundering, poopy-pants Joe ain't "doin' Dr. Jill", so, he's royally f***ing the rest of the country over.
Megan Henney: BIDEN'S TANKING RECOVERY – Economy hits worst quarter in two years as record-high inflation and labor shortages weighed on growth. US economic growth unexpectedly declined marking worst quarter in 2 years: US economy shrank 1.4% at beginning of 2022, marking worst quarter in 2 years. Economists expected the economy to expand by 1.1%, a marked slowdown from 2021
VIDEO: FED IN A BOX – Economy 'probably' already in a recession: Morgan Creek Capital Management Mark Yusko discusses Federal Reserve's response to inflation.
Ace: We're Officially Unofficially In a Recession as the Government Reports the First Quarter GDP Shrank 1.4% … Unexpectedly, the most incompetent and socialist (fake) president in history delivers the expected bitter fruits of incompetence and socialism.
Stephen Kruiser: The Morning Briefing: Looks Like We'll All Be Biden Broke Soon
And like broken-clockwork the demo-commies always have the 'cure' for inflation. Print buckets of money, and when that doesn't work, raise taxes high and low on society. Actually, it's their cure for every damn problem…
WZ: Chuck Schumer: The Only Way To Stop Inflation Is To Raise Taxes…
Democrats don't want to lower costs, they want to raise your taxes.

Chuck Schumer admitted it yesterday.

In typical Democrat fashion, the only "solution" they have to the inflation they caused is to waste more of our money and raise our taxes.https://t.co/YCqCfDTsVy

— Tommy Pigott (@TommyPigott) April 27, 2022
Mike Lillis: To cut gas costs, Democrats to focus on oil company 'price gouging' … It's always blame and punish the producers of energy and food for "price gouging". Always.
Kate Scanlon: Congressional Democrats try to go on offensive as gas prices worsen
Ace: Biden Seeks Sweeping New Powers To Confiscate Wealth to Fight The Enemy
To fight the fascists, we had to become the fascists. Biden also demands another $33 billion for a foreign country, and Pelosi wants to attach $22.5 billion in further foreign aid to that…

Biden also wants the power to seize person property based on a deliberately vague string of qualifiers, which is definitely not a dry run for seizing the estates of future political enemies (like Elon Musk)…

If you think that is alarming, you haven't seen nothin' yet…
Ace ain't wrong.
If you haven't already, prepare for the worse. Look for helpful tips on ways to get the most for your money during Bidenflation. Here's one… I learned that the more the store butcher has to do to meat/chicken the more the item costs. "Boneless/skinless"? Compare the price per pound to the price of a whole chicken. And here's an important tip about not making scraps just garbage fodder. Butchering up a whole chicken (or turkey)? Don't toss out the giblets and back/bones. Use a stockpot and boil them with some seasonings and herbs for soup/cooking stock and freeze. Buying beef or pork and deboning before cooking and then making stock with the bones is an idea as well.
VIDEO: Retailers see 'big movement' to smaller portions amid inflation … Inflation 'anchor' will be meat industry: LaFrieda Meat CEO
People are also deciding what products they are willing to buy in generic or store/off brands to save money. I'm collecting bread recipes and stocking up on flour, sugar, cornmeal and dry yeast.
Nick Arama: Biden's Brain Breaks Yet Again, but What He Managed to Say About Ukraine Is Concerning
Allahpundit: Biden's worst "senior moment" yet? (w/VIDEO)
The Brandon Plague on the US:
Biden to teachers: "They're not somebody else's children. They're yours when you're in the classroom." pic.twitter.com/iiBdxNkqOC

— RNC Research (@RNCResearch) April 27, 2022
At the :55 mark…
Ronn Blitzer: Biden says students are like teachers' children when in classroom: Biden says of students, 'They're all our children' … Not just 'no'. OH, HELL NO!!!
Andrea Widburg: Biden says the equivalent of 'All your children are belong to us'
On Wednesday, the White House hosted an event for the "Teachers of the Year." Biden loudly announced that the unknown people who control him didn't want him to extemporize but he did anyway. And once he did, he launched the pro-teacher equivalent of that old computer game phrase, "All your base are belong to us." According to Biden, teachers own the students when those kids are in school. Biden said a few other things, many wrong or incoherent, all a reminder of what happens when an already inadequate mind is stricken by senile dementia…
Let's see the White House/Psaki 'clarify' this one.

— Maggie (@drillanwr) April 27, 2022
Twitchy: President Biden tells teachers that children are 'like yours when they're in the classroom'
He's right. Teachers are responsible for them while they are in school.

— Lisa (@LacyLove2020) April 27, 2022
YES for their role in educating them in academic subjects they're allegedly qualified/degreed in & paid to do w/parents' tax $. Yes for their safety while in their charge. YES for answering to their parents when questioned. NOT for a child's gender dysphoria or sexual curiosity.

— Maggie (@drillanwr) April 27, 2022
Just a reminder that a recent House hearing on transgender kids the HHS Secretary Xavier Becerra refused to directly answer Rep. Lauren Boebert's direct question regarding the government's plan(s) to remove alleged "transgender"-claiming children from their 'straight' homes if parents refuse to get surgeries/hormone reassignments for their minor children.
The left has been free-ballin' for years, especially with our kids in the schools. If there has been the slim silver lining to the COVID lockdowns of schools and working it is the discovery by parents of what their kids weren't learning and what teachers have been doing instead. Indoctrination. This lead to parents showing up in droves at school board meetings to exercise their parental rights and express their disagreement and outrage of not only what was being taught, and not taught, to their kids but of the dismissiveness, resistance and disdain they were being met with by said school boards … school boards who had covered up not only the education malpractice going on but the deliberate secretness of it and of crimes happening inside the school walls. Meanwhile…
$122B in School "COVID Relief" was a Leftist Social Engineering Pay-Off:
FNC: Hegseth rips states for using COVID relief money for CRT in schools: 'The goal is not education': California, New York, and Illinois among three states using billions of taxpayer dollars for 'implicit bias training'
Jack Durschlag: Dem-run states used COVID-19 relief to push CRT in schools; Plan to block Musk Twitter buy shot down
Joshua Q. Nelson: Blue states blasted for 'appalling' move to use COVID relief money to fund CRT: 'A trojan horse': California awarded $15 billion for school reopening plan that included 'implicit bias training'
VIDEO: Billions of COVID Relief Used to Push CRT in Schools: "Not for plexiglass and better ventilation. For indoctrination…"
And I am more than willing to bet some of those big-bucks handouts to schools went into the whole "transgender/sexual" educating in the classrooms.
Lying Liars and the Lies They Vomit on the Border: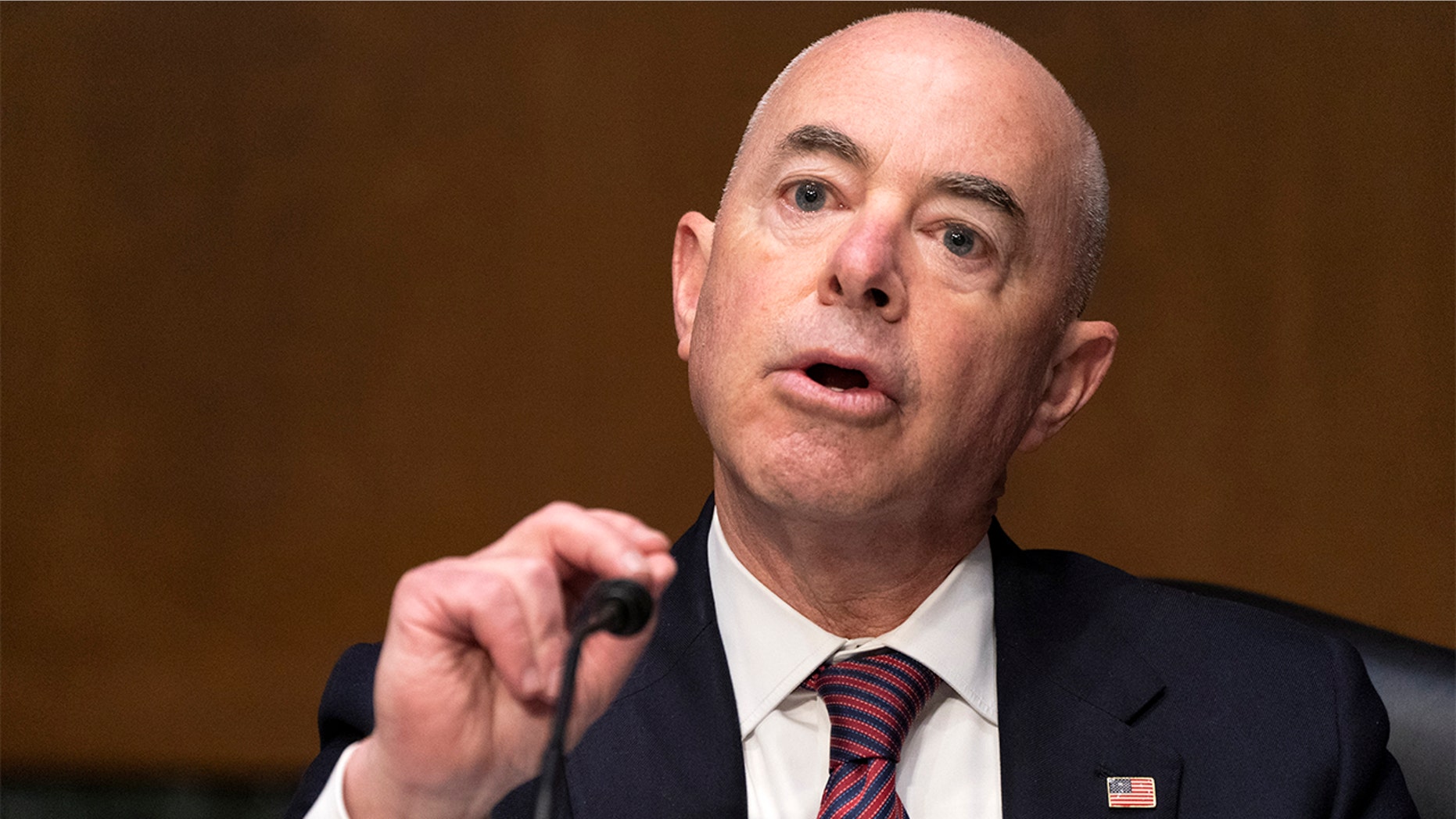 Emma Colton: Jordan's questioning of Mayorkas about migrants on terror watch list goes off the rails: 'That's amazing,' Jordan told Mayorkas
Mayorkas made the claim that "we inherited a broken immigration" system from the Trump administration. Let that and the millions of illegal aliens that have avalanched into this country, with a Hell of a lot of direct aid and assistance from the federal government, to the numbers that came over during the Trump administration. How can that be? Well, demand answers to, "Why did Biden toss out every Trump border policy that was working?"
VIDEO: Jim Jordan grills Mayorkas on terror suspects detained at border: Rep. Jim Jordan, R-Ohio, demands answers from Mayorkas during House Judiciary Committee meeting Thursday
Thomas Phippen: Rep. Higgins implores Mayorkas to resign over border crisis: 'Save the country the pain of your impeachment': Mayorkas said he disagreed that the border crisis was 'disintegrating' American sovereignty
VIDEO: White House 'open border activists' don't want Mayorkas to solve crisis: NBPC president: National Border Patrol Council President Brandon Judd reacts to Biden's post Title 42 proposal on 'America Reports.'
VIDEO: Former acting ICE director Tom Homan: Mayorkas needs to leave
Liz Sheld: Judge Issues Temporary Order Preventing Phase Out of Title 42
Twitchy: Rep. Chip Roy truth nuked smug DHS Secretary Mayorkas so mercilessly that Rep. Nadler had to save him
Elon Musk is this year's Dream Date for Prom:
NYPost Ed. Board: It's high time to crack open Big Tech's black boxes which suppress conservatives
Andy Ngo: Twitter workers freaking out over Elon Musk in internal Slack messages
Selim Algar: Red states lobby Elon Musk and Twitter to flee California
Michael Lee: Texas rancher offers Elon Musk free land for Twitter HQ, says Texas is the place to be: The longtime rancher said his only goal is help his local community … Makes sense with his other two companies, SpaceX and Tesla, already in Texas.
Ben Cost: 12 times Elon Musk proved he owned Twitter — before he bought it
His musky sense of humor…
Next I'm buying Coca-Cola to put the cocaine back in

— Elon Musk (@elonmusk) April 28, 2022
Listen, I can't do miracles ok pic.twitter.com/z7dvLMUXy8

— Elon Musk (@elonmusk) April 28, 2022
Business Standard: Elon Musk on fun trail, says buying Coca-Cola, McDonald's next
I am liking his sense of un-PC humor, and his interaction with others on Twitter.
The Left is Declaring War on Musk and Free Speech: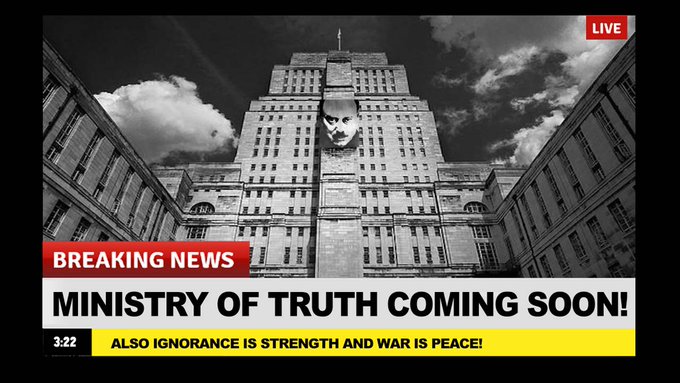 Michael W. Chapman: FCC Rejects Call to Block Elon Musk's Purchase of Twitter
Athena Thorne: FREE SPEECH ALERT: DHS Setting up New 'Disinformation Governance Board'
Mr @elonmusk has invited the world to abuse him verbally on his own property. That's my definition of a generous and gracious host

— Walter Kirn (@walterkirn) April 28, 2022
Freedom of speech means freedom of speech

— Elon Musk (@elonmusk) April 28, 2022
Andrew Mark Miller: MUSK RUFFLES FEATERS – Billionaire Elon Musk breaks silence: 'Discomforting' … Musk breaks silence on Biden administration's forming of a disinformation board for cracking down on freedom of speech after Twitter takeover. The disinformation board has been widely slammed by conservatives on Twitter
Robby Soave: If Elon Musk Is 'Targeting' Twitter Employees, Isn't The Washington Post 'Targeting' Elon Musk? If there is a headline, it should probably be: "Elon Musk Agrees With Twitter That Censoring the Hunter Biden Story Was Wrong."
Gavin Wax: The Biggest Loser in Musk's Twitter Takeover? Chuck Schumer … Watch the Senate majority leader and Silicon Valley's top man in Washington in the days, weeks, and months ahead.
Christian Toto: The Elon Musk Effect: '2000 Mules' May Thrive in Twitter 2.0: Dinesh D'Souza's election expose arrives at the perfect cultural moment
Dinesh D'Souza's upcoming film suggests a highly orchestrated campaign to tilt the 2020 election to Joe Biden. The early footage is fascinating, and media outlets haven't swarmed the film with fact checks as expected…
~~~
~~Many thanks to Maggie and The Universal Spectator for reprint permission.