Posted by Maggie on July 28, 2022 in From the editors
BREAKING:
Megan Henney: US economy shrank 0.9% in the second quarter, entering technical recession: Economists expected the US economy to post tepid second-quarter growth
VIDEO: Fed raises rates by 75 basis points as expected – Recent indicators show spending and production have 'softened,' says the Fed.
16 hours ago…
Megan Henney: Fed's Powell says he does not think US economy is in a recession: Jerome Powell – Strong labor market likely means US not in a recession … "Strong labor market"? Wages are not keeping up with inflation costs! People are even working 2-3 jobs to make household budgets meet!
VIDEO: Charles Payne: Recession is what you feel it is, let's not play the games
Chris Enloe: Reporter uses top Biden adviser's own words to undercut attempt to redefine recession: 'What changed?'
Yes. This indeed is important.
If this scandal ever unavoidably picks up with the rest of the democrat party propagandists in the MSM you will hear them with the pre-fabbed talking points in the article in addition to falsely putting forth a fake narrative of "everyone in government does this", which is bullshit on so many levels. The fact remains, there is tons of far more 'there there' with blatant wrongdoing fir Joe Biden (including his son and brother who failed to register as foreign agents in their Biden business dealings in other countries) than there ever was in the falsified Trump-Russia Steele dossier … and with regards to Pres. Trump's legal Ukraine phone call. Biden was Obama's VP when he entered these foreign deals with Hunter using his political status as next in command of the United States. Now he's in the Oval Office and making policies to lift Trump administration pressure on China while funneling continued billions of our money into Ukraine under the guise of war assistance, most of that money and arms unaccounted for and allegedly even being sold for profit and transported to other countries by someone in Ukraine.
Miranda Devine: Hunter Biden scandal may lead right back to Joe
All hell broke loose in Biden World the day The Post broke the first bombshell email from Hunter Biden's abandoned laptop, on Oct. 14, 2020, three weeks before the presidential election his father would win.

"BIDEN SECRET E-MAILS" read the front page exclusive, revealing a 2015 email from an executive at the corrupt Ukrainian energy firm Burisma, thanking Hunter for introducing him to Hunter's then-VP ­father in Washington…

The story put the lie to Joe's ­repeated claims that he knew nothing about his son's overseas business dealings — and risked sinking his presidential campaign.

But as soon as it broke online at 5 a.m., panicked phone calls and messages started flying between Hunter's business partners and their advisers, even as social media giants Facebook and Twitter moved to censor the story and lock The Post's account, while candidate Biden went into hiding.

In one communication that day, Hunter's then-business partner James Gilliar, a former British Special Forces officer with ties to UK intelligence services, "calmly reassures an unnamed person who is concerned that "a Senate committee, the DOJ" might start investigating Hunter's foreign deals and then "Hunter and/or Joe or Joe's campaign [will] fire a shot at us."

"It would be crazy to do that with all the information and all the facts we have [but what happens if] they try to make it 'Oh, we were never involved. That was [Joe Biden's brother] James' idea . . . and try to basically make us collateral damage?" the person asks Gilliar in a message provided by a whistleblower to Republican congressional investigators and obtained by The Post.

"I think in the scenario that he wins they would just leave sleeping dogs lie.

"If they lose, honestly, I don't think that the Big Guy really cares about that because he'll be too busy focusing on all the other s–t he is doing."

The communication, obtained by The Post Wednesday, is significant because it bolsters the claim by ex-Hunter business partner Tony Bobulinski that the Big Guy was a code name for Joe Biden.

The reason the identity of the "Big Guy" is important is because it adds to the weight of evidence suggesting that Joe Biden not only knew about Hunter's international influence-peddling scheme, but allegedly was cut in for a slice of the profits…
VIDEO: Miranda Devine: Newly uncovered communications appear to refer to Joe Biden as 'The Big Guy'
Jessica Chasmar: FAMILY AFFAIR – Joe Biden met with Hunter business associates at least 14 times while VP in Obama's White House: President Biden has repeatedly denied discussing business with his son
VIDEO: The latest on FBI whistleblower accusations and political investigations: FBI and Justice Department allegedly buried information on Hunter Biden: Reports
Charles Creitz: Hunter Biden investigation developments 'don't add up', former federal prosecutor says: Brett Tolman said prosecutors would look 'silly' if they didn't at least bring gun charges against the first son. … "At least"??!? Hunter Biden is a walking crime boss. Were he anybody else, say, named Trump he'd already have been frog-marched out of his home at the ass-crack-of-dawn in his underwear.
VIDEO: Former Utah prosecutor Brett Tolman: Hunter Biden investigation reaches 'critical' stage
And so…
VIDEO: Poll: 75% of Dems don't want Biden as a candidate in 2024
Under Biden alone, the Left has tried to redefine woman, fetus, domestic terrorist, insurrection, voter suppression, illegal alien, anti-police, and now recession. What a strategy! When you lose an argument, just change the DICTIONARY!

— Glenn Beck (@glennbeck) July 27, 2022
Athena Thorne: Another Telltale Sign That the Recession Has Arrived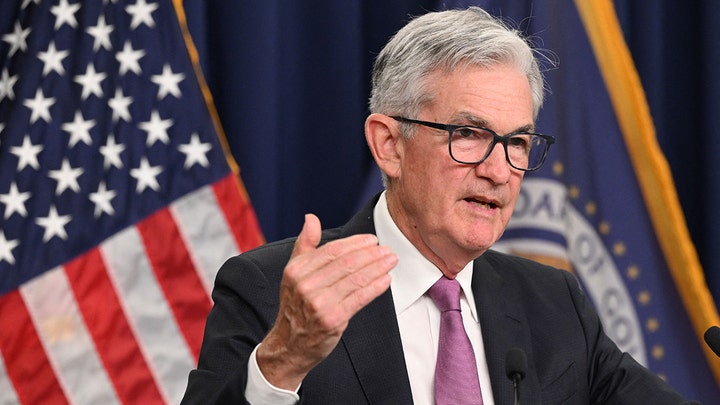 Megan Henney: Fed's Powell says he does not think US economy is in a recession … Strong labor market likely means US not in a recession
Nicole Silverio: 'That's Not True': Doocy Challenges Biden Adviser On Recession Claims
Then vs. now: What is a "recession?"

"The party told you to reject the evidence of your eyes and ears. It was their final, most essential command."

We are living in a George Orwell novel. pic.twitter.com/Woa3i9evNn

— Young Americans for Liberty (@YALiberty) July 26, 2022
Bill D'Agostino @ MRCTV/NB: (VIDEO) Watch The Media Accidentally Destroy Biden Admin's Desperate Attempt To Redefine a Recession
Joseph Wulfsohn: Biden White House talking points redefining recession quickly embraced by media outlets
Ace: Palace Guards, Assemble! Biden Rallies His Media Praetorian to Push His "There Is No Recession Unless We Admit There's One" Propaganda Strategy
Matt Margolis: The Media Is Colluding With the Biden Administration to Redefine Recession
By one common definition — the economy shrinking for consecutive quarters — the U.S. economy is on the cusp of a recession.

Yet that definition isn't the one that counts. https://t.co/Bw1am1viQ4

— The Associated Press (@AP) July 26, 2022
Twitchy: Politico chief economic journo's sudden pivot on what constitutes a recession is a 'masterpiece of hackery'
Git Yourself Some Popcorn…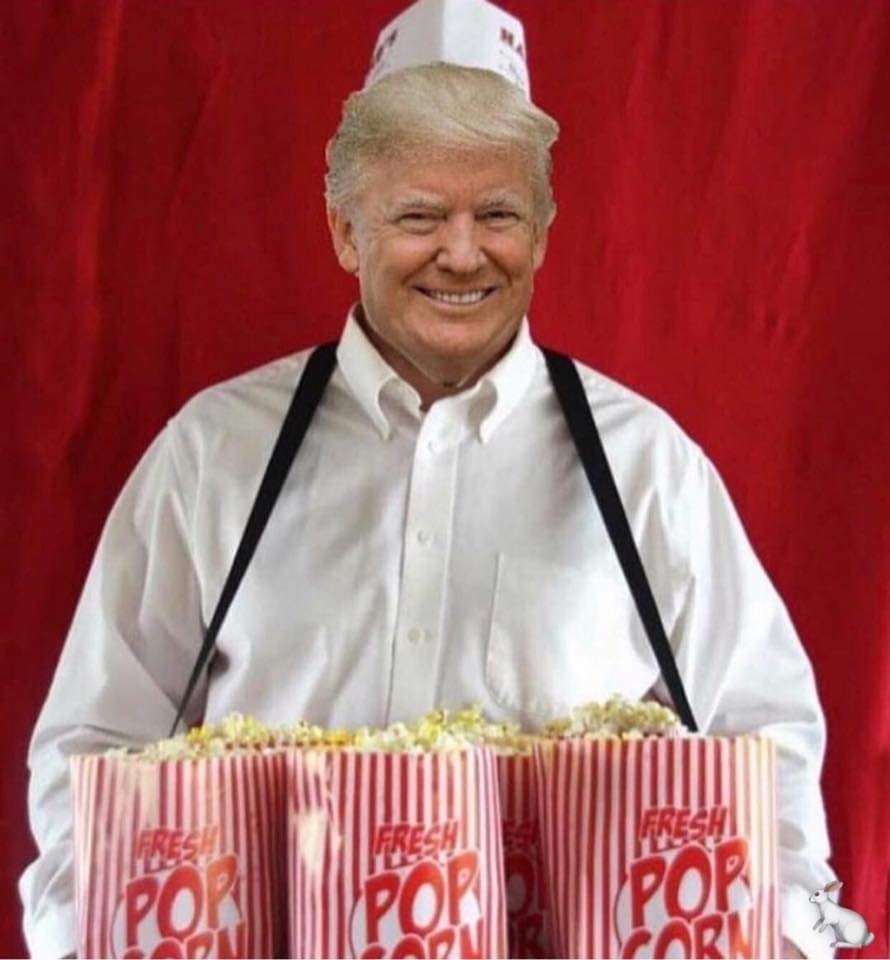 Nicole Silverio: Trump To Sue CNN
Former President Donald Trump notified CNN of his intention to file a lawsuit against the network for "repeated defamatory statements" in a statement Wednesday.

Ifrah Law, a Washington-based law firm, filed a Notice of Intent ordering the network, under Florida Statute § 770.02, to "publish a full and fair correction, apology, or retraction" in published pieces or broadcasts that allegedly made "false statements" about the former president. The notice warned that failure to issue an apology will result in a lawsuit…
Matt Margolis: Trump to Sue CNN, Other Media Outlets for Defamation
VIDEO: Jonathan Turley sounds off on ramped up DOJ criminal investigation into Trump: 'This is a very different situation'
I am not sure how it is particularly news for AG Garland to say that no one is above the law and can be prosecuted for crimes, including Trump. https://t.co/JQZWRFx5t6 The alternative is to say that the DOJ would never charge Trump regardless of the evidence…

— Jonathan Turley (@JonathanTurley) July 26, 2022
…That case is still to be made. The Committee has not yet fulfilled its promise to release new evidence establishing such criminal conduct. https://t.co/EO0FNaZqX9

— Jonathan Turley (@JonathanTurley) July 26, 2022
…Notably, VP Mike Pence's former chief of staff Mark Short just discussed on Fox how he appeared on Friday before the grand jury looking into January 6th. He declined to give details but noted it would make little sense unless the DOJ was building a criminal case.

— Jonathan Turley (@JonathanTurley) July 26, 2022
Chris Queen: Georgia District Attorney Investigating Trump Runs Into a Snag
VIDEO: Laura Ingraham – Angle: The Hunting of Donald Trump
Sarah Weaver: Longest J6 Jail Sentence Levied Thus Far Goes To … A Black Guy
The unpacking before the packing of the SCOTUS…
Headed by the demo-commies in the US Congress, the 21st century lynch mob coming for Justice Clarence Thomas…
Kaelan Deese: Clarence Thomas would be forced into semi-retirement under Democrats' Supreme Court legislation
Democrats this week proposed legislation aiming to create term limits for Supreme Court justices that, if enacted, would first force Justice Clarence Thomas into semi-retirement.

Rep. Hank Johnson (D-GA), chairman of the Judiciary Subcommittee on Courts, proposed the bill, the Supreme Court Tenure Establishment and Retirement Modernization Act, which would allow the president to nominate Supreme Court justices every two years, or the first and third years after a presidential election.

The longest-serving justice on the court, which is presently Thomas, would be moved to senior status first under the proposal. The measure would aim to have justices serve a maximum of 18 years on the court to which they would retire from active service and assume senior status, a term which is typically used to describe semi-retirement for federal judges.

If the bill is enacted, justices on the bench would enter senior status in the order of which they have served the longest…
It is not clear that the cancel campaign prompted the decision of Justice Thomas, but the prospect of protests planned for the Fall could not have helped in his decision making…https://t.co/EqlTHMfwMo

— Jonathan Turley (@JonathanTurley) July 28, 2022
Jonathan Turley: Cancel culture came for Clarence Thomas at George Washington law. Now, he's stepped aside: The removal of Justice Thomas from the list of lecturers followed a campaign that demanded that the university ban him from any classrooms.
…What is clear is that his departure is likely to fuel additional efforts to isolate and stigmatize those with opposing views…

— Jonathan Turley (@JonathanTurley) July 28, 2022
…While the university refused to terminate Thomas, the campaign continued and protests were expected in the fall. It is only the latest example of how dissenting viewpoints are being systematically eliminated in higher education.

— Jonathan Turley (@JonathanTurley) July 28, 2022
VIDEO: Jonathan Turley: Justice Clarence Thomas no longer teaching law at George Washington University following protests
Onto the attempted assassination of Justice Kavanaugh and the lynch mob in the streets…
Nicholas Roske reportedly stated "im gonna stop roe v wade from being overturned." https://t.co/U5plCN1NW7 When pressed on social media, he said that he wanted to "remove some people from the Supreme Court." …

— Jonathan Turley (@JonathanTurley) July 27, 2022
Andrew Mark Miller, Shannon Bream, Bill Mears: FBI search warrant application shows chilling online postings from Kavanaugh assassination suspect: Nicholas Roske, 26, has been charged with attempted murder
…That obviously adds more evidence of premeditation and motive. It also shows how susceptible some people are to the over-heated, over-the-top rhetoric in our media. https://t.co/KjchR5dt4m

— Jonathan Turley (@JonathanTurley) July 27, 2022
…With groups offering bounties on locating justices in public, this is not likely to be the only unhinged individual to see violent action as a form of advocacy.

— Jonathan Turley (@JonathanTurley) July 27, 2022
Meanwhile, one of our biggest enemies is literally continuing to buy-up up chunks of our country…
Robin Hill-Gray: Politicians Sound the Alarm Over China Buying U.S. Farmland
It was revealed that just last year alone, China spent $6.1 billion dollars on housing in the U.S. making it America's top foreign buyer. The buying gorge went from April 2021 to March 2022 and lawmakers are noticing. The top countries that have purchased land in the U.S. are:

China: $6.1 billion
Canada: $5.5 billion
India: $3.6 billion
Mexico: $2.9 billion
Brazil: $1.6 billion
VIDEO: Sara Carter talks with Oklahoma government about Chinese land purchases: Fox News contributor Sara Carter joined 'Hannity' to discuss China's purchase of American farmland and why it is sparking concern.
VIDEO: Reps. Chip Roy and Mike Waltz: The US is 'asleep at the switch' on China buying up American farmland
Ariel Zilber: Ron DeSantis blasts China for buying up US farmland: 'It's a huge problem'
~~Many thanks to Maggie and The Universal Spectator for reprint permission.