Posted by Maggie on October 27, 2022 in General News
Umm, are you also noticing the false narrative/fake premise gaslighting the leftist MSM and the pollsters are using? They're listing 'democracy' in voters' concerns on polls. And of course it ranks lower than 'inflation', 'economy', 'schools', 'crime', 'border', and even 'abortion' to those polled. Not because they are against 'democracy'. It's because they're not falling for the left's "If you vote for issues like inflation we'll lose our democracy and become Nazis" bullshit. Unbelievable. And those that do have 'democracy' concerns are voting to save ours from those who are destroying it with their GND and #WOKE inflation, energy, economic, spending, school, and border policies.
In my decades of politics/voting, this is the most egregiously deceptive tactic I've seen…
Chris Queen: Another Democrat Talking Head Equates Voting for Economic Issues With the End of Democracy … Despicable. It's also a deflection from the reality that the democrat party ain't your WWII great grandpa's democrat party. No, they've tossed off the "for the working man/woman" persona and replaced it with the equity collective. So, beware the neo-Bolsheviks calling hardworking and struggling middle-class Americans fascists and 'Nazis'. It's always toxic smoke and smudged-up mirrors with these thugs.
Stephen Kruiser: The Morning Briefing: Democrats' Homestretch Flailing Is Both Pathetic and Hilarious
My husband's Russian Grandfather that left Russia (alone) as a teen just as the revolution was taking aim told me "Russian loves his misery and the Soviet really love it now, by golly", and I'm seeing and feeling that Americans are being conditioned to love their misery too. The left's problem is getting a country that had its own revolution for freedom, liberty, and independence (and on a personal level as well) to believe the two centuries of that status was ill-gotten and racist and to accept a centralized government to rule over them in every inch of life/existence.
How bad could it get? Well, they're already trying extremely hard to separate parents and parents' rights from their children, from education choice to education substance to children's privacy and their relationship with their parents, whether school subject matter to trans/gender chaos.
VIDEO: DOJ's school board memo: Many questions unanswered 1 year later
Hannah Grossman: X-RATED READING LIST – Pentagon's schools infested with shocking, graphic pornographic material for military kids: 'Time to send a d*ck pic'. Many of the pornographic and radical gender ideology books at DoDEA school libraries were added within the last two years
Well, it looks like Twitter has a new Chief Twit…
Entering Twitter HQ – let that sink in! pic.twitter.com/D68z4K2wq7

— Elon Musk (@elonmusk) October 26, 2022
Stephen Green: It's (Not) Official: Twitter Has a New 'Chief Twit'
Brian Wang: Elon Musk Confirms Plan to Add Youtube Clone to Twitter
And of course stories like this are going to start…
Sundance: Report, Twitter Employees Draft Letter Demanding Assurances Against Discrimination for Their Political Beliefs … And yet, this is NOT a two-way street with these elitist little tech piglets.
Sheila Dang: Exclusive: Twitter is losing its most active users, internal documents show
Twitchy: #IWasGoingToQuitTwitterBut trends as Lefties pretend they're doing us a FAVOR by staying and BAHAHA
What "Elvis" was to music, The Babylon Bee is to politics, news and current events…
Meanwhile…
Rick Moran: Russia Threatens to Target Starlink Satellite System in Bid to Cripple Ukraine Communications
MORE:
William Shakespeare: "Hell is empty and all the devils are here."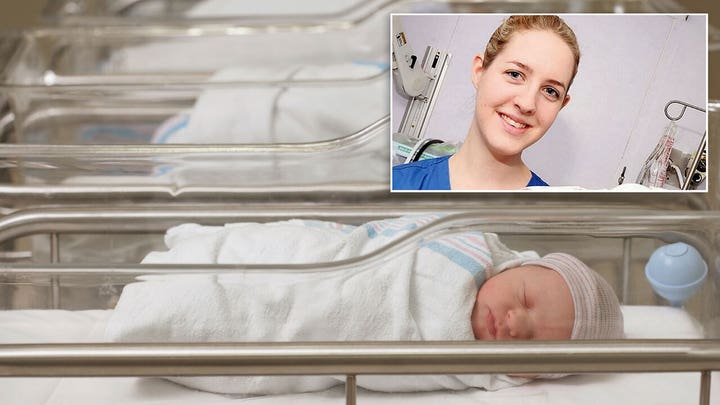 Jon Brown: Colleague of alleged killer neonatal nurse thought 'not again' when newborn girl collapsed day after twin: Lucy Letby allegedly attempted to kill a newborn girl after murdering her brother the night before. Lucy Letby, 32, is standing trial in the U.K. for allegedly murdering seven babies and attempting to murder 10 more at the Countess of Chester Hospital's neonatal unit between 2015 and 2016.
Oh! Canada!!!…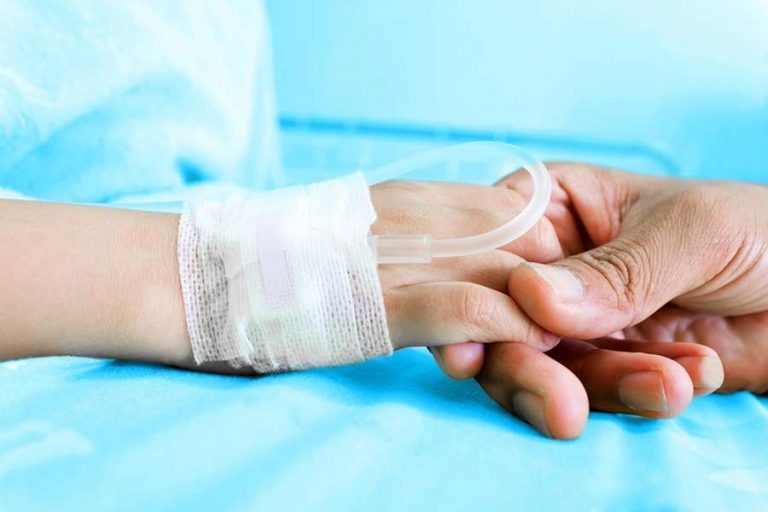 Ashley Carnahan: WHOA, CANADA! 'YOUTH'ANASIA – Trudeau may expand euthanasia to minors without parental consent: Canada expanding assisted suicide law to include the mentally ill, possibly enable 'mature minors'.
VIDEO: Creighton School of Medicine professor Charles Camosy tells 'Tucker Carlson Tonight' we need to focus on health care that is 'about caring, not killing': Euthanasia program is what happens when autonomy goes nuts
Old Nick's Pub has deleted posts where someone said the child's drag mentor was recently charged w/child sex abuse crimes. I looked into it & it is true. Drag queen Kelsey Boren, aka "Alwaiz Craving," is the child's "drag mom" & close friend to the child's parent, Jennifer Hibbs. pic.twitter.com/aaLHM1o8rt

— Andy Ngô 🏳️‍🌈 (@MrAndyNgo) October 18, 2022
Megan Fox: Oregon Woman Doxed and Threatened by Antifa for Exposing Child Drag Performer Working with Accused Child Pornographer
"The ruling is historical. It's going to set legal precedents, and what it means for women and militant feminists who use their bodies to protest is that they may now be allowed to do so in France." @InsiderIntlhttps://t.co/tVUK3PGwBU#Feminism #FreeTheNipple

— Éloïse Bouton (@EloiseBouton) October 23, 2022
Jon Brown: GOD FORBID – Catholic leader Catholic League president Bill Donohue slams human rights court ruling and absolving feminist who 'aborted' Jesus on altar: 'No legitimacy' and said high court ruling exhibited 'a hatred for our heritage'
Meanwhile…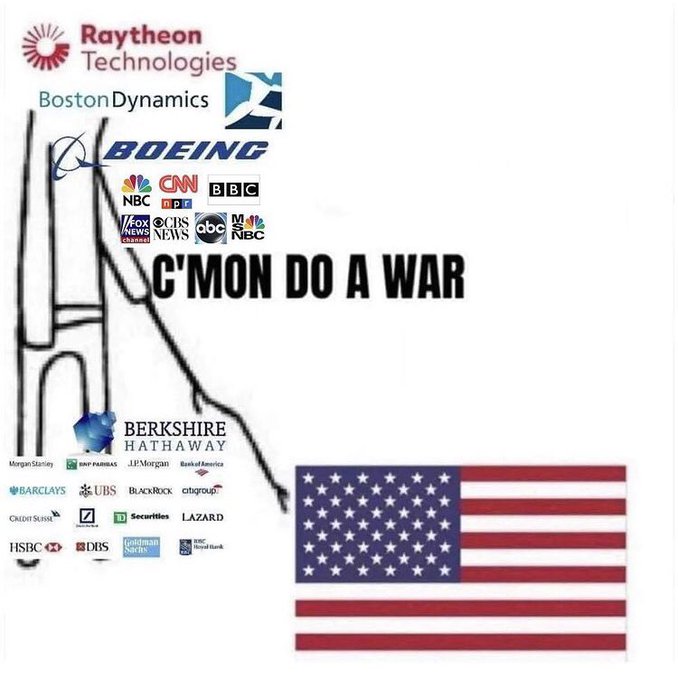 Follow the money in the Ukraine war…
Look what this bipartisan group of Senators — the ones who always want more war, more weapons expenditures, etc. — are trying to do "for Ukraine": give Biden emergency powers to transfer huge sums of money to Raytheon, Boeing, etc. with no safeguards:https://t.co/Q3SmS4EzpA pic.twitter.com/Q7UkWcEAof

— Glenn Greenwald (@ggreenwald) October 24, 2022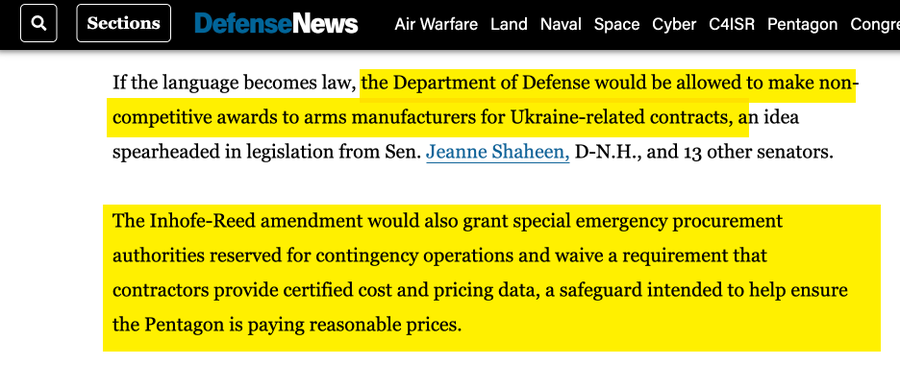 "A group of 30 House liberals is urging President Biden to dramatically shift his strategy on the Ukraine war and pursue direct negotiations with Russia, the first time prominent members of his own party have pushed him to change his approach to Ukraine" https://t.co/ckNpxzz0SL

— Jonathan Lemire (@JonLemire) October 24, 2022
Finally. And good to see.

They should work with the wing of the Senate and House GOP who have been warning of the dangers of US involvement in this war from the start and the immense waste that it fosters…. https://t.co/3PDJ16wSyQ

— Glenn Greenwald (@ggreenwald) October 24, 2022
Woops! And you thought the GOP was stacked with cowards…
Caitlin McFall, Kelly Phares: Progressive Democrats withdraw Ukraine letter that caused uproar urging peace negotiations: Rep. Pramila Jayapal withdraws letter sent to Biden on Ukraine over concern it sided Democrats with Republicans
This letter is a joke — it basically amounts to a polite suggestion that maybe at some point Biden should pursue diplomacy, which Biden will just claim he's already doing. It raises the specter of no tangible policy action these Dems are willing to take: endorses the status quo

— Michael Tracey (@mtracey) October 24, 2022
Aubrie Spady: 'WAR-FIRST, AMERICA-LAST' – GOP candidate says it's 'no surprise' Liz Cheney endorsed his Dem opponent Thursday
~~Many thanks to Maggie and The Universal Spectator for reprint permission.