Posted by Maggie on November 3, 2022 in General News
Polls are showing the "soccer mom" types are leaning republican more and more as we near next Tuesday's midterm election.
They can no longer deny the fact that democrats are causing this nation to spiral into an abyss of inflation/recession, crime, a broken border, and a horribly failed public school system.
Charlotte Pence Bond: WSJ Poll: White Suburban Women Shift 15 Points In Favor Of Republicans In Congress
The poll revealed that 54% of white suburban women believe the country is already in a recession, and 74% believe the economy is going in the wrong direction, even though the Biden administration has repeatedly said the United States is not in a recession even though the economy fit the rule-of-thumb definition.

Republican pollster Tony Fabrizio carried out the poll with Democratic pollster John Anzalone.

"We're talking about a collapse, if you will, in that group on the perceptions of the economy," Fabrizio said.

In August, as revealed in the Journal's most recent poll prior to this one, 43% believed the economy was in a recession, and 59% said it was going in the wrong direction.

The recent poll showed that 34% of voters said their top priority is rising costs, with 28% listing democracy threats and only 16% saying the Supreme Court's abortion decision was their main priority. The bloc also said they thought Republicans were better suited to deal with inflation and the economy than Democrats…
I think all demographics, especially typical democrat voters, are stepping off the proverbial "Titanic" of the democrat party this midterm election…
Taylor Penley: 'WE ARE FED UP'- Lifelong Democrat clergy leader denounces AOC, urges Hispanics to support Republican opponent: Rev. Ruben Diaz, Sr. touts Tina Forte and Lee Zeldin
The Biden White House is in denial and demands we be too…
Reuters: U.S. is not in recession, White House not preparing for one: The United States is not in a recession, White House chief of staff Ron Klain said on Thursday, adding that economic data showed the nation's economy was solid…
And it is not just the economy and inflation. More people see what the tax-paid public schools have done and are doing to their kids' educations. They also see the growing crime wave is creeping out of the inner cities and into the suburban areas.
Yesterday, Brandon (2:03 mark) warns about "MAGA" republicans "denying" elections, not just in 2020 but in future elections. Really, Joe?
This was just a couple weeks ago from the same crazy-eyed woman who continues to deny the results of the 2016 election she demanded she was entitled to but lost to Pres. Trump, and has since slammed anyone that questioned and demanded a full accounting of the 2020 election results with a shit-ton of discrepancies…
Isabel Keane: Hillary Clinton: GOP has 'plan to literally steal' 2024 election … And at the 19:31 mark of the above Tucker video we hear an MSNBC anchor jockey echo, which can safely be assumed are the left's/dems' talking-points memo, the Hillary election denial slop.
Which brings us to…
Election Anarchy:
In the last election cycle (2020) we indeed saw certain states ignore federal and their own state election laws in favor of democrats. And the whole mail-in ballots chaos in that election (and quite probably in this midterm election) was deliberate.
Spencer Brown: RNC Wins Election Integrity Lawsuit in Wisconsin
Timothy H.J. Nerozzi: Pennsylvania to count undated ballots, election official says, despite US Supreme Court ruling: Pennsylvania official says Supreme Court ruling 'does not affect the prior decision' by Commonwealth Court … It is actually in the state's election laws not to count them but as we saw in 2020 the Pennsylvania Secretary of State deliberately disregarded that law.
Brianna Herlihy: GOP lawsuit aims to force Pennsylvania to reject undated ballots: RNC tells the Pennsylvania Supreme Court, 'The time for the Court to act is now'
And so, as we are told there will be a doubtless "red wave" results in next week's midterms, as Tucker noted before and after the MSNBC missive clip it is very weird the democrats and their leftist MSM arm of the party talking about this now?
Meanwhile, these people are seriously mentally ill…
Democrats give zero reasonable arguments to vote Democrat the past two elections except that people will die and democracy dies if you vote Republican. That's it. And then if people vote Republican they literally burn down cities.

— Rutledge (@rutledge_signer) November 3, 2022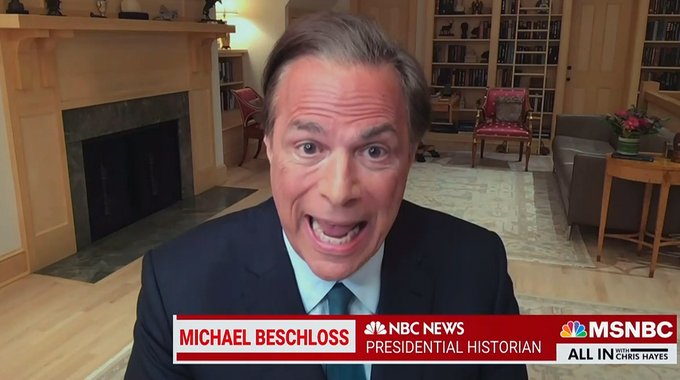 Alaxander Hall: NBC historian warns of a future where 'our children will be arrested and conceivably killed' if GOP wins: 'We're on the edge of a brutal authoritarian system,' Michael Beschloss claimed ahead of the 2022 midterm elections
This woman, and "The View" in general, are toxic…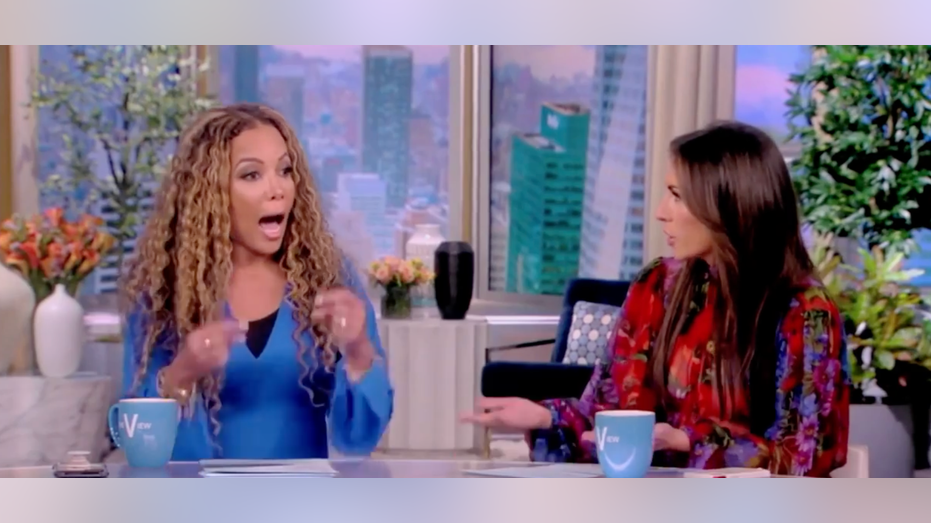 Nikolas Lanum: 'ROACHES VOTING FOR RAID' – Sparks fly on 'The View' after Sunny Hostin derides women who vote Republican and compares Republican women to cockroaches voting for insecticide, outraging her 'View' co-host Alyssah Farah Griffin who fired back at Hostin, calling her comments 'insulting' to voters
Twits and Twats:
We should officially thank Elon Musk for the needed distraction from all the bullshit we deal with in this Biden era and how it's stripping naked the real haters of 'free speech'
The entitled elite is not mad that they have to pay $8/month. They're mad that anyone can pay $8/month.

— David Sacks (@DavidSacks) November 3, 2022
Let's remember that @elonmusk charging $8 for premium Twitter experience means Twitter becomes the product again, instead of you.

And if $8 is too much, you're free to remain as the product.

— Erik Voorhees (@ErikVoorhees) November 1, 2022
Exactly! The vast majority of people who use Twitter do NOT have a 'blue check' after their name. Basically, anyone who does have one should be considered, especially now as they bitch and moan about having to pay $8, are smug elitists who seriously believe we owe them.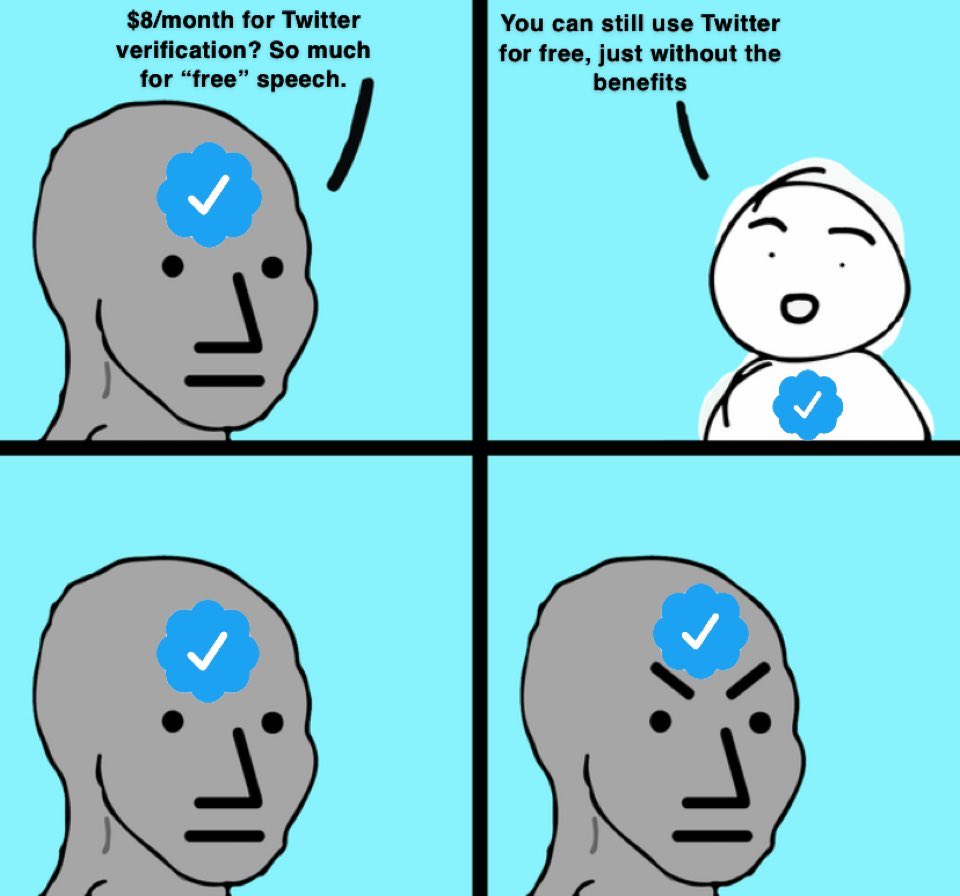 Douglas Murray: Twitter pretended to care about free speech – now with Elon Musk at the helm it's set free from the woke left
Lawrence Richard: TWITTER TIFF – AOC complains account 'conveniently' isn't working amid feud with Elon Musk: Musk has been on the defensive, fending off criticism of the $8 charge for Twitter verification since it was announced days ago
Twitchy: AOC's so hung up on Elon Musk, she can't even stop eating to gripe about him (and lie about herself)
Twitchy: Elon Musk is having himself a fine old time responding to critics of the $8 dollar blue check
MORE: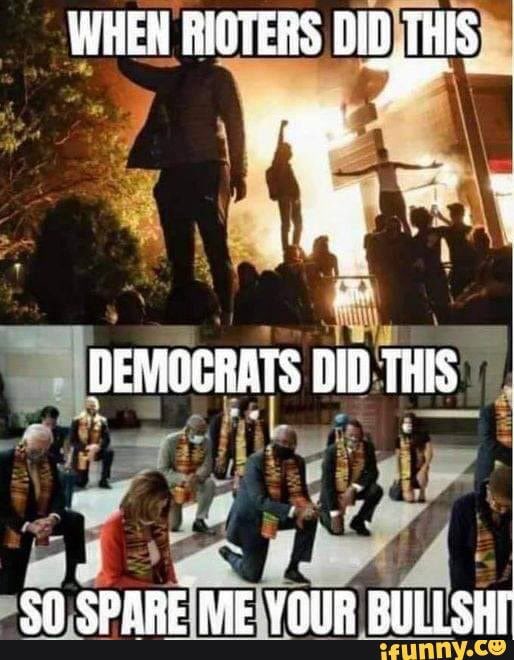 India McTaggart: Greta Thunberg: It's time to transform the West's oppressive and racist capitalist system … No, it's time for this post-turtle to get a real job.
Make a plan to cast your ballot: https://t.co/Hy8C4mJiSk. pic.twitter.com/apHZVLhHah

— Joe Biden (@JoeBiden) November 3, 2022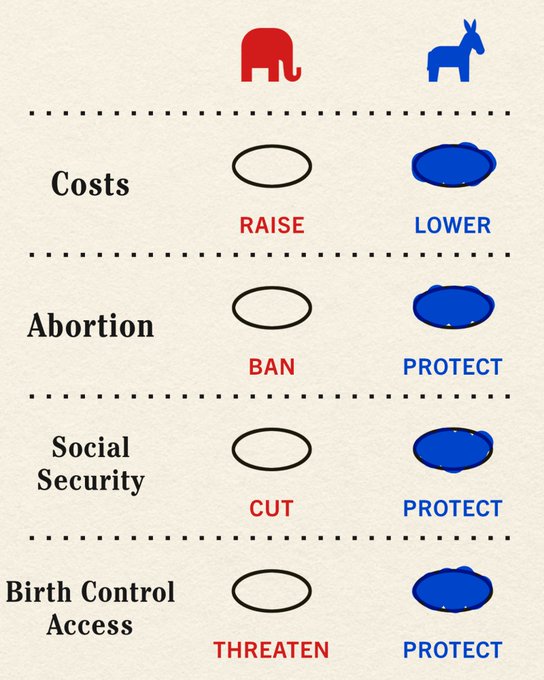 Twitchy: Biden's attempt to DUNK on Republicans with lame AF 'cast your ballot' meme goes HILARIOUSLY wrong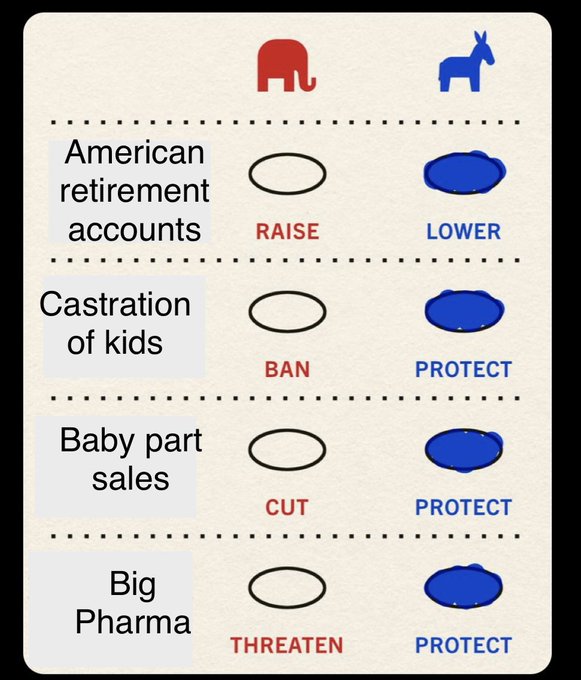 Barack Obama said last night that @bgmasters calling abortion "demonic" is the reason a hippie nudist broke into Nancy Pelosi's house. pic.twitter.com/mWE0dZqmHz

— Greg Price (@greg_price11) November 3, 2022
Twitchy: Obama finds another Republican for Dems to blame for the attack on Paul Pelosi
That was straight out Alinsky's "rules for radicals"…what he accused the GOP of is exactly what the Left is doing

— MK Ultra MAGA 🦋 (@TitorTweeter) November 3, 2022
Andrea Cavallier: Washington Post calls for Biden and Kamala to BOTH drop out for 2024 for 'the sake of the country' 
~~Many thanks to Maggie and The Universal Spectator for reprint permission.