Posted by Maggie on September 22, 2022 in General News
It is an intentionally total ball of confusion…
Remember now:
This…
"I know that everyone here will soon be marching over to the Capitol building to peacefully and patriotically make your voices heard."
They insist, caused this…
But this…
"Equality & democracy are under assault. We do ourselves no favor to pretend otherwise. So tonight, I come to this place where it all began to speak as plainly as I can to the nation… Trump & the MAGA Republicans represent an extremism"
In no way caused this…
Or so the democrats and their lapdog MSM will now be insisting.
Louis Casiano: North Dakota man kills teen with vehicle after political dispute, claims victim was Republican 'extremist'
Stephanie Pagones: North Dakota man free after admitting he mowed down 'Republican' teen over politics, records show: Shannon Brandt posted $50,000 bond after fatally striking Cayler Ellingson with his vehicle following 'political argument,' police records show
This guy admitted to intentionally targeting and hitting/running-down the teen because of a political argument and felt threatened because the kid called someone on his phone. Who did Cayler Ellingson call?
Ellingston's mother described how she was on her way to pick up her son from McHenry when he called her and said "that 'he' or 'they' were chasing him." She could no longer reach him after that.

Investigators later tracked Brandt to his Glenfield home, where they stopped him outside the house, and he began talking, the affidavit states…

"Brandt admitted to striking the pedestrian with his car because he had a political argument with the pedestrian and believed the pedestrian was calling people to come get him," the court document continues. "Brandt admitted to leaving the scene of the incident and returning shortly after where he called 911…
He also admitted to being drunk, hence, drunk driving. Left the scene. These are very serious charges, but he was released for $5000, 10% of the $50,000 bail the judge set.
However, several J6 prisoners who had attended the protest and killed nobody are being held without bail on misdemeanors and waiting over a year for trails in DC. The Dems and MSM cite "5 people died" at the January 6th protest turned riot. Yes, an unarmed female military veteran was shot dead by a Capitol Police Officer. The others, one woman you never hear about was Rosanne Boyland being beaten to death by Capitol Police. The two others died from medical emergencies. Capitol Police Officer Brian Sicknick is continually put into that number of the 5 who died on January 6, but that is a persistent lie spewed by Biden, the dems, and the MSM…
Twitchy: Rep. Mondaire Jones still claiming that Officer Brian Sicknick was 'bludgeoned to death' on January 6
We'll keep this short since we've been over it so many times. Initial reports claimed that Capitol Police Officer Brian Sicknick was bludgeoned to death with a fire extinguisher on January 6. That claim even made it into the Democrats' second article of impeachment against President Donald Trump. The New York Times corrected the story eventually. Sicknick died on January 7 from natural causes according to the medical examiner. He was said to have called his brother the night of the sixth and told him he was all right…
Sicknick died of multiple strokes after January 6, due to a growing medical issue he was having. Four other officers committed suicide days/weeks after the J6 riot. However, Biden and the rest of the left continually demand you believe them when they claim they died that day at the Capitol…
Breitbart (March 2022): President Joe Biden claimed Wednesday that supporters of President Donald Trump killed five police officers during the violent January 6 protests on Capitol Hill.
There's a reason the democrats refuse to release all the thousands of hours of videos from that day as they continue to push lies about Capitol Police officers having killed that day.
Now we know why they won't release the footage. I'm confident it should show capitol police beating an elderly woman to death. https://t.co/Mgsm6iCX2L

— Cernovich (@Cernovich) November 22, 2021
My God @CapitolPolice were beating Rosanne Boyland and they told us all she died of a drug overdose. They won't even let her family have access to complete autopsy. What is @January6thCmte doing to investigate her death? Nothing. pic.twitter.com/dq4cpsWbOY

— Rosie Memos (@almostjingo) November 22, 2021
From YouTube comments:
Dragon Slayer – I have slowed this down to frame by frame and DON'T see any marked police dragged or injured. I do see marked police beating rioters already on the ground…
Now the question(s) about why (and how) those Capitol Police officers "committed suicide" need to be asked … and answered.
But I've digressed a bit here.
Also, Biden in his bizarre September 1st speech in Philadelphia…
"I want to say this plain and simple — there is no place for political violence in America. Period. None. Ever … we can't be pro-insurrectionist and pro-American. They are incompatible."
He was aiming that at one half of the country, not the other half that has been rioting, destroying, and killing since election night 2016 when Trump won the presidency. Funny, everyday I see selfie videos of people on social media calling for the banning and killing of republicans and conservatives, some even using the word "extermination". Even from the likes of 'well-know' blue-checks like Keith Obermann, certain democrats, and leftist political commentators. And since of the thousands I follow on my social media accounts are republicans/MAGAs/conservatives/Independents/Libertarians I have never seen any of them promote violence, let alone death for political opponants.
Twitchy: President Biden posts a video urging Americans to 'fight back against extreme MAGA Republicans'
Join us at https://t.co/V9MzpvQJcq to fight back against extreme MAGA Republicans. pic.twitter.com/iiQs2AzzuS

— Joe Biden (@JoeBiden) September 21, 2022
Ahhh, we see, a dem POTUS using the term "fight" is OK. What's next? Joe plagiarizing Sen. Hirono & other dims in their "a call to arms"? As usual, great timing by the Prezzy Puddin'-Head Brandon minions.

— Maggie (@drillanwr) September 22, 2022
Jail confirmed to me that Shannon Brandt, who reportedly confessed to killing a North Dakota teen because the 18yo victim was "part of a Republican extremist group," posted bond and is back on the streets.

Since his release, it appears Brandt started scrubbing his social media. pic.twitter.com/HAIbprHPpP

— Mia Cathell (@MiaCathell) September 21, 2022
Mia Cathell: Alleged Killer FREED After Confessing to Mowing Down Teen Over 'Political Argument'
Cristina Laila: MEDIA BLACKOUT: Homicidal Far-Left Radical Kills 18-Year-Old Republican Cayler Ellingson Over His Political Views – ABC, CBS, NBC, CNN & MSNBC Silent
MORE: Meanwhile:
Jim Hoft: They Can't Win if They Don't Cheat… House Democrats Vote to Give Aliens the Right to Vote — IN UNANIMOUS VOTE!
Liz Sheld: Morning Greatness: House Passes Bill Changing Rules for Confirming Electoral Vote Count
Jim Hoft: Whistleblower Identified: FBI Special Agent Steve Friend Goes Public – Exposed Disgusting FBI Lies and Unprecedented Attacks on Conservative Americans — ARREST CHRIS WRAY! (VIDEO)
Jessica Chasmar: WOKE MILITARY – Air Force Academy diversity training tells cadets to use words that 'include all genders​,' drop 'mom, dad': Air Force Academy also tells cadets to be 'Color Conscious' instead of 'Colorblind'
Stacey Lennox: Why Fox News' Bill Melugin Is Getting Under the Biden Administration's Skin
Michael Lee: Chinese government has little incentive to stop the country's drug cartels from fueling US fentanyl crisis: China has been the largest supplier of illegal fentanyl to the US since 2013
Twitchy: Plaintiff says she suffered from lack of sleep and vertigo upon arriving in Martha's Vineyard
BREAKING: Migrants flown to Massachusetts file class action lawsuit against DeSantis and other Florida officials in federal court pic.twitter.com/Rp5xgAWOKp

— Judd Legum (@JuddLegum) September 20, 2022
BREAKING: Migrants flown to Massachusetts file class action lawsuit against DeSantis and other Florida officials in federal court pic.twitter.com/Rp5xgAWOKp

— Judd Legum (@JuddLegum) September 20, 2022
Sure do hope they've an ENT Dr at the military base the MV residents had them quickly shipped to. Sounds like the woman might have an inner ear infection. Also probably PTSD from being dragged on-foot 1000s of miles through deadly terrain by vicious drug/human trafficking cartels https://t.co/383KOAPSwk

— Maggie (@drillanwr) September 22, 2022
VIDEO: Rep. Carlos Gimenez: Biden admin's blame game on border crisis the 'height of hypocrisy'
BONUS: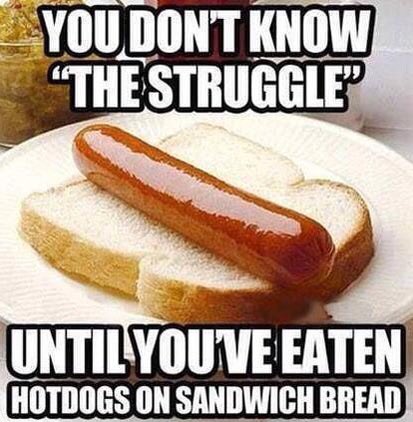 Hey, maybe we should designate Martha's Vineyard as the 21st century Ellis Island and raise a statue with a poem on it, huh? This would be nice…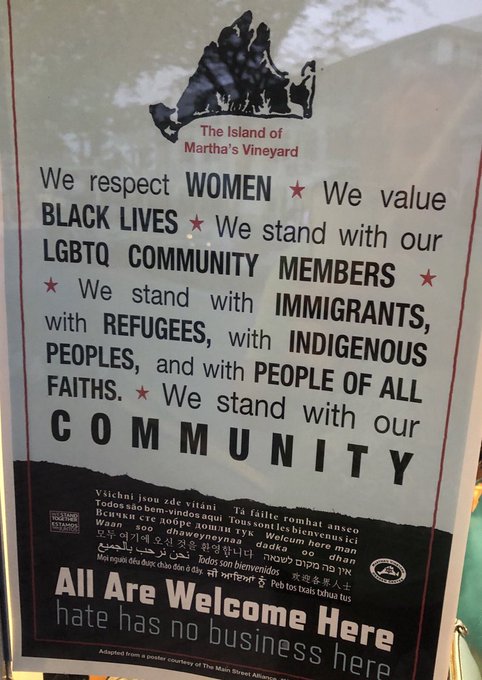 Victor Davis Hanson: Martha's Meltdown Model
Oddly, the Left became unhinged when red-state governors — whose states the last two years were flooded with some 3 million people who entered the country illegally — finally decided to spread welcoming chores among affluent blue-state communities.

It was a natural fit.

Most, like Washington, D.C., and New York, were on record as sanctuary city jurisdictions. In the abstract, they endorse open borders and celebrate diversity — from the serenity of thousands of miles away.

The uproar at Martha's Vineyard prompted the Democratic hierarchy to do some explaining. Why had it not earlier objected to the federal government night flights of tens of thousands of border-crossers to red-state communities that had opposed illegal immigration?

And why be angry with governors who were only emulating that policy by flying in a mere 50 newcomers — in the light of day — to a far wealthier and liberal-minded sanctuary resort?

Florida Governor Ron DeSantis gave the nearly all-white, rich vacation spot an opportunity to match noble words with even nobler deeds. But in response, the 1 percent screamed that their small community could not possibly cope with a mere 50 new arrivals.

So far, wealthy progressive enclaves in Malibu, Aspen, and Napa have not stepped up to alleviate the "burden" put on their Martha's Vineyard brethren.

They should ask how does a poor Yuma or El Paso sustain hundreds of thousands crossing illegally into their communities — once Joe Biden effectively rendered federal immigration law null and void?
~~Many thanks to Maggie and The Universal Spectator for reprint permission.