Posted by Maggie on August 11, 2022 in General News
They couldn't let Trump and Brexit be successes, so they released a virus, shut down our economies, and plunged us into recession. For political reasons.

All for political reasons.

And they call *us* the reckless ideologues.

— Raheem J. Kassam 🍊 (@RaheemKassam) August 10, 2022
Chris Wray laments opposition to the FBI's latest gestapo stunt is dangerous, and right-on-cue: (DEVELOPING) "Shots fired at FBI office in Cincinatti…"
It is very, VERY clear now that we 'the governed' are no longer being governed with the consent of the governed. Much, if not all, of our monstrously bloated and very near critical mass level federal government agencies/departments have been politicized, weaponized and aimed at more than half the "governed" … the other half just can't or refuse to notice that red laser sight beam planted on them. And with the willing and eager help of the propaganda MSM, they are painting those who oppose what is being created as "dangerous deplorables". Where have we heard that before?
The folks who wanted to defund and dismantle entire police departments just two summers ago now have no problem arming 87,000 new revenue agents; a job whose description asks candidates if they are willing to use lethal force.

— Eric Matheny 🎙 (@EricMMatheny) August 11, 2022
Victor Davis Hanson: FBI, R.I.P.? The agency has become dangerous to Americans and an existential threat to their democracy and rule of law.
The FBI is dissolving before our eyes into a rogue security service akin to those in Eastern Europe during the Cold War.

Take the FBI's deliberately asymmetrical application of the law. This week the bureau surprise-raided the home of former President Donald Trump—an historical first.

A massive phalanx of FBI agents swooped into the Trump residence while he was not home, to confiscate his personal property, safe, and records. All of this was over an archival dispute of presidential papers common to many former presidents. Agents swarmed the entire house, including the wardrobe closet of the former first lady.

Note we are less than 90 days out from a midterm election, and this was not just a raid, but a political act.

The Democratic Party is anticipated to suffer historical losses. Donald Trump was on the verge of announcing his 2024 presidential candidacy. In many polls, he remains the Republican front-runner for the nomination—and well ahead of incumbent Joe Biden in a putative 2024 rematch.

In 2016 then FBI Director James Comey announced that candidate Hillary Clinton was guilty of destroying subpoenaed emails—a likely felony pertaining to her tenure as secretary of state. Yet he all but pledged that she would not be prosecuted given her status as a presidential candidate…

The FBI interferes with and warps national elections. It hires complete frauds as informants who are far worse than its targets. It humiliates or exempts government and elected officials based on their politics. It violates the civil liberties of individual American citizens.

The FBI's highest officials now routinely mislead Congress. They have erased or altered court and subpoenaed evidence. They illegally leak confidential material to the media. And they have lied under oath to federal investigators.

The agency has become dangerous to Americans and an existential threat to their democracy and rule of law. The FBI should be dispersing its investigatory responsibilities to other government investigative agencies that have not yet lost the public trust.
Kyle Shideler: For the Rule of Law to Reign, the Bureau Must Be Destroyed: The FBI cannot be saved. It must be rendered into component parts and distributed to the four winds.
Stacey Lennox: POLL: Mar-a-Lago Raid Backfires Spectacularly on Democrats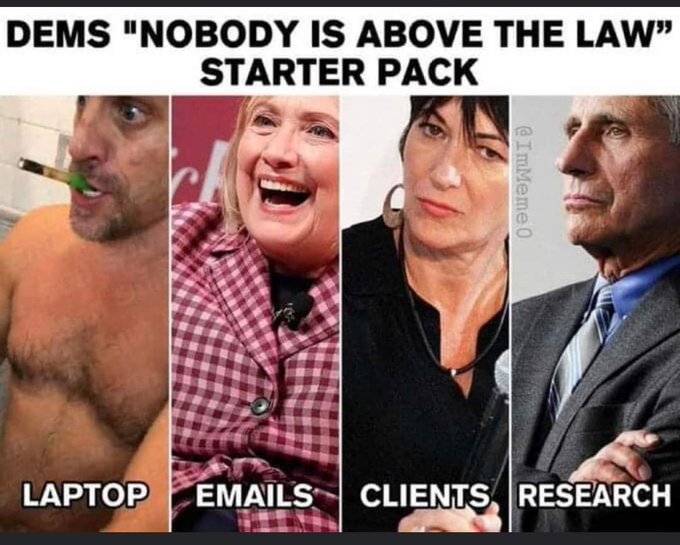 Margot Cleveland: Four Possible Reasons The FBI Raided A Former President: The Biden administration facing off against a former president and political rival has left ordinary Americans asking, what was the FBI thinking?
Guy Benson: New Details About the Mar-a-Lago Raid Are Truly Stunning, If True
"When governments fear the people, there is libe…" "When governments fear the people, there is liberty. When the people fear the government, there is tyranny." – Thomas Jefferson
Lawrence Richard: 'DEPLORABLE AND DANGEROUS' – FBI Director Christopher Wray 'concerned' about threats after unprecedented Mar-a-Lago search: FBI Director Wray pushes back on threats following unprecedented raid on Trump: 'Deplorable and dangerous'. Authorities have seen a significant increase in death threats aimed toward Garland, Wray and FBI agents. … I've not seen any 'death threats'. I'm hearing they are 'on message boards' but *shrug* can we believe a single damn thing the DOJ and FBI say after the FBI's direct involvement in January 6 and in the Gretchen Whitmer phony "kidnapping" hoax.
VIDEO: Rep. Troy Nehls: They're doing everything they can to destroy Trump
Jordan Boyd: Media, Democrats Admit They Expect The FBI's Trump Raid To Bait People Into Violence: The left would love for conservatives to succumb to violence. Don't take the bait.
Lloyd Billingsley: Dems 'n' Docs: In looking at the capers of the Clintons' cronies, if Americans believed the rule of law is at stake, it would be hard to blame them.
Twitchy: NO mercy! Greg Price OWNS the very Dems who keep saying 'Nobody is above the law,' after FBI raids Trump's home in savage thread
Matt Vespa: Barack Obama Has Missing Records. When Will the FBI Ransack His House?
Michelle Malkin: FBI: Feds Behaving Incorrigibly: "But a weaponized goon squad of armed and unaccountable Feds Behaving Incorrigibly is nothing new…" … Read in full.
It's Merrick Garland's "I didn't get to be SCOTUS Justice!" hissy-fit and we're just living in it…
VIDEO: Law professor at George Washington University Jonathan Turley to Merrick Garland: Where is the Hunter Biden special counsel? AG Merrick Garland' should have appointed special counsels to probe Hunter Biden, January 6th.
J.J. Sefton @ AoSHQ: Mar-a-Farrago
Um— WOW! Even the fucking National Archives is infested and infected…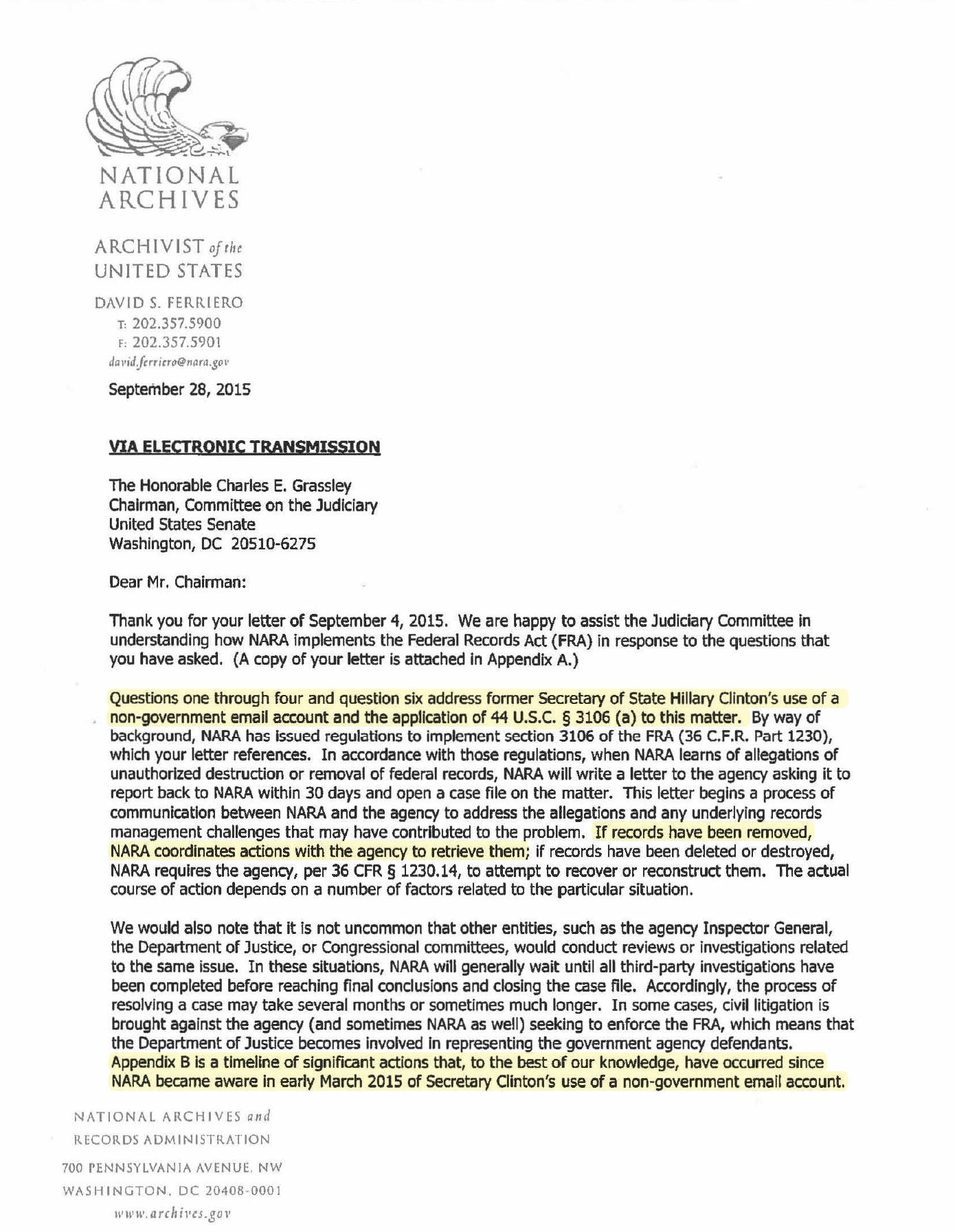 Twitchy: Shady AF! Receipt-filled thread shares damning deets about man behind FBI raid on Trump's home (Hillary connection?) … Click and read Jason Foster's entire Twitter thread. Or click and read on the Thread Wrap…
Jason Foster: More recent historical context for current events.
More recent historical context for current events.

According to @Newsweek, the "road to the raid" on a former President's home began with NARA and National Archivist David Ferriero.

I have some experience dealing with him.🧵

1. https://t.co/gZJKowF0Nu pic.twitter.com/diT7KGZOsE

— Jason Foster (@JsnFostr) August 10, 2022
Kelly Laco: House Oversight GOP demands scrutiny into National Archives role in FBI's raid of Trump's Mar-a-Lago: GOP lawmakers ask the National Archives to preserve documents and communications connected to FBI's Trump raid
Paul Joseph Watson (9/8/21): "Harmful Language" Trigger Warning Added To US Constitution On National Archives Website
Michael Ginsberg, Henry Rodgers (9/21/21): EXCLUSIVE: House Republicans Demand National Archives Remove Trigger Warnings For Founding Documents
VOTE THEM OUT! will not be so easy, folks…
Natalie Winters: DATA: Most Americans Support Election Audits Immediately After Polling Day: SO WHEN ARE REPUBLICANS GOING TO GET OFF THEIR BUTTS AND CODIFY THIS TREND?
Twitchy: Conservatives beware: Twitter is now officially 'enforcing the Civic Integrity Policy in context of the US 2022 midterms'
Victoria Marshall: Democratic Operatives Control Voter Rolls In 31 States, Report Shows: Left-wing operatives are working overtime to accomplish their partisan goals and drive Democratic voter turnout.
Meanwhile, the failed left coast commie Gov who thinks he should be king, or something…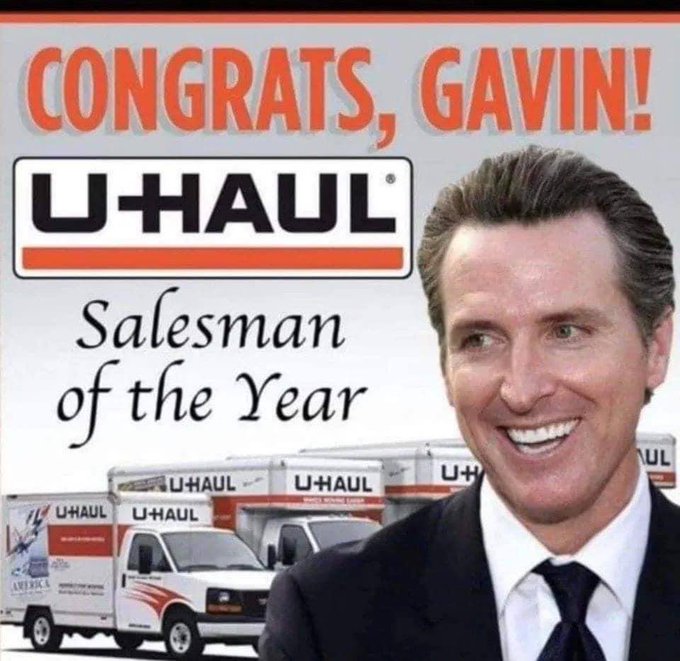 In our new series of — Hypocrite or Fraud?…

It's back to school for Florida today, where their Governor loves to rail against vaccine mandates.

But what he–and all the GOP leaders–fail to mention is that every single red state already mandates vaccines for their schools. pic.twitter.com/UA2LAunZou

— Gavin Newsom (@GavinNewsom) August 10, 2022
Not. The. Same. And your conflating childhood vaccines and the experimental and largely ineffective COVID vax is not only irresponsible but blatant 'misinformation'.

— Maggie (@drillanwr) August 11, 2022
How do you not understand the difference in risk for children between COVID-19 and measles?

Why do you think it's okay to force someone to choose between a vaccine and their entire livelihood?

Why do you still fail to recognize infection-induced immunity?

— Jeremy Redfern (@JeremyRedfernFL) August 10, 2022
What changed? Newsom in 2019: "I'm a parent. I don't want someone that the governor appointed to make a decision for my family." https://t.co/x4QI1qQu7G

— Meredith (@Opportunitweet) August 10, 2022
Family Vaycay Time in The Swamp: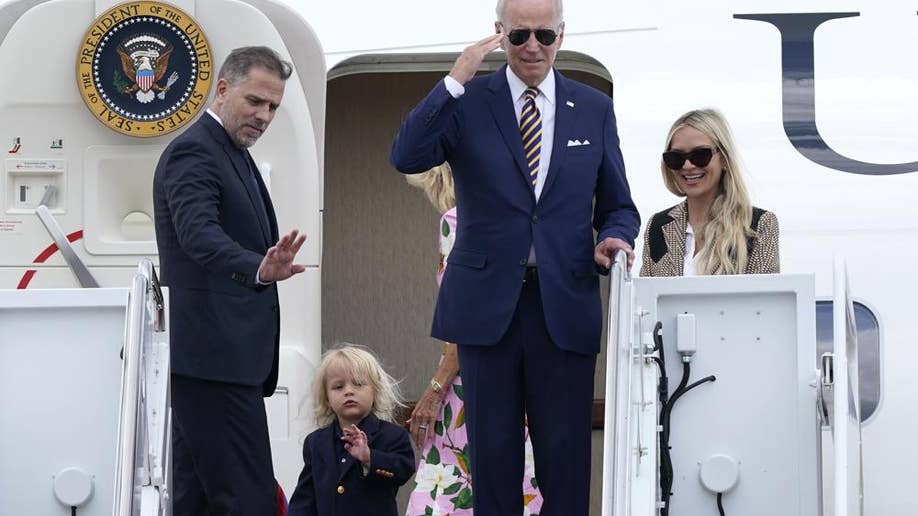 Bradford Betz: Hunter Biden joins dad Joe for vacation as FBI called out for double standard after Trump Mar-a-Lago raidHunter Biden joined his father Joe Biden for a vacation to South Carolina just two days after the FBI raided former President: Trump's Mar-a-Lago residence in Florida.
VIDEO: Maria Bartiromo: Biden claiming 'zero inflation' is more misinformation and disinformation
Breaking🚨:

Paul Pelosi Jr., Nancy's son, was an unnamed guest during her tour of Asia & Taiwan

He also is also on the board of Two Lithium Mining Companies, $SXOOF & $ATAO

Asian Countries produce 75%+ of the world's Lithium Batteries

— Nancy Pelosi Stock Tracker ♟ (@PelosiTracker_) August 9, 2022
VIDEO: Jesse Watters Primetime: Exposing the Pelosi family's corruption as their son Paul Pelosi Jr. cashes in on the family name. Meanwhile, former President Trump confirms the FBI has raided Mar-A-Logo.
Haris Alic: Nancy Pelosi defends bringing son on Taiwan trip after husband's DUI charge
Ariel Zilber: Nancy Pelosi's son linked to five shady companies probed by feds: report
MORE:
NYPost: Texas Gov. Abbott dares NYC Mayor Adams to 'make my day' in migrant war
So many plagues, so little injection needles…
All London children aged one to nine to be offered polio vaccine dose after more virus found in sewers https://t.co/JwtFWnvfiZ

— Sky News (@SkyNews) August 10, 2022
Dylan Housman: Polio Begins Spreading In London For First Time In Decades
God, help and protect our children…
Christopher F. Rufo: Soldiers for the Gender Revolution: Left-wing activists have smuggled radical gender theory into more than 4,000 schools.
The term 'MAPs' is starting to trickle into the public arena.
MAPs is an acronym for Minor Attracted Persons. Yes, persons sexually attracted to children or to use a less ambiguous term, 'Paedophiles'.
Do not allow this to become normalised. Stand on and reject it forcefully.

— Richie Clarke 🏍 🐶 🏉 🎸 🍻 (@RichieClarke33) August 9, 2022
🚨 Licensed counselor and sex therapist advocates for "MAPs" (minor attracted persons). She says they are "vilified" and "marginalized" and shouldn't be referred to as pedophiles pic.twitter.com/Fu5PVF7uwY

— Libs of TikTok (@libsoftiktok) August 10, 2022
Spencer Lindquist (11/15/21): Transgender Professor At Old Dominion University Rebrands Pedophiles As 'Minor-Attracted Persons'
These people are actively in our schools and tightly engaged with our children. Libs of TikTok has the countless receipts of teachers bragging about their manipulating, coercing, conditioning ('grooming') of students in their charge (of teaching academics, for cripesakes!) and making them confused and pliable for sexual re-identification and sexual activity.
Things lots of people will actually watch as the left wets itself…
I've been waiting to watch this (The Terminal List) with my busy husband. I think we'll binge-watch this weekend. Meanwhile he went for a second watch of Top Gun: Maverick with our 16+ year old Grandson a few weeks ago. And the Grandson is now pestering me to go for my second viewing on his second viewing…
Johnny Oleksinski: Amen, Chris Pratt — I'm sick and tired of whiny woke reviews too
Russell Brand has thoughts on the FBI raid on Donald Trump's house:
~~Many thanks to Maggie and The Universal Spectator for reprint permission.