Posted by Maggie on May 3, 2022 in From the editors
I really do hope Elon Musk isn't just playing us at astronomical proportions. I doubt that he is.
The MSM and the full left is in constant convulsions over the billionaire's purchase of Twitter, and they continue to make the man look great…
No one hates billionaires as much as liberal millionaires.

— Noam Blum (@neontaster) April 25, 2022
Chris Donaldson: Elon Musk takes a flamethrower to NBC on Twitter … because he can!
NBC's @mehdirhasan on @elonmusk: "If [the "neo-Nazi faction" of the GOP expands in Nov.], we may look back on this .. as a pivotal moment, when a petulant & not-so-bright billionaire casually bought one of the most influential messaging machines & just handed it to the far-right" pic.twitter.com/bIpiIlFlwR

— Tom Elliott (@tomselliott) May 2, 2022
Umm, "petulant & not-so-bright"? Elon Musk?? Huh … So, you "petulant & not-so-bright" dickhead, how many rockets have you designed, launched and landed back on Earth in your adult life/career so far? How are your Mars mission plans looking? How many satellite networks did you launch and link above the Earth? How many EVs have you designed and built?
NBC basically saying Republicans are Nazis …

— Elon Musk (@elonmusk) May 2, 2022
Same org that covered up Hunter Biden laptop story, had Harvey Weinstein story early & killed it & built Matt Lauer his rape office. Lovely people.

— Elon Musk (@elonmusk) May 2, 2022
Republicans aren't the ones who just created a Ministry Of Truth that would make Hitler proud.

— Catturd ™ (@catturd2) May 2, 2022
Anyhey…
"A review by NBC News has found 11 articles written by a reporter over the last year that did not meet our standards for original material. The articles contained passages from other news organizations that were used without attribution."

Bizarre not to say which reporter it is. https://t.co/3j4tyNXuJD

— Glenn Greenwald (@ggreenwald) May 2, 2022
You know … plagiarism.
NBC News: A note to our readers – From NBC News
To our readers:

A review by NBC News has found 11 articles written by a reporter over the last year that did not meet our standards for original material. The articles contained passages from other news organizations that were used without attribution.

In all cases, the passages were not central to the stories, but instead contained supplemental or background material that did not represent original reporting…
Doesn't say who and I guess they're still employed?

— Stephen L. Miller (@redsteeze) May 2, 2022
Build Back Buffon…
Kelly Laco: Senate campaign ad uses clip of Biden laughing at inflation joke: 'It's not funny'
Kelsey Koberg: PREPARE TO PAY – Inflation Nation: Experts make dire warning on already record-level inflation, rising prices are here to stay. Experts warn inflation is around to stay, despite contrary claims from the Biden administration
Defund the damned public schools…
Luke Gentile: DC elementary school gives 4-year-olds books to report racist family members
A Washington, D.C., elementary school is under fire after instructing students as young as 4 years old to go home and identify racist family members.

Students from pre-K through third grade at Janney Elementary School attended an "Anti-Racism Fight Club" presentation with speaker Doyin Richards, according to a letter from the principal of Janney Elementary School, Danielle Singh, written on Nov. 30, according to a report.

"As part of this work, each student has a fist book to help continue the dialogue at school and home," Singh wrote. "We recognize that any time we engage topics such as race and equity, we may experience a variety of emotions. This is a normal part of the learning and growing process. As a school community we want to continue the dialogue with our students and understand this is just the beginning."

"[White] people are a part of a society that benefits them in almost every instance," the book, Anti-Racism Fight Club Fistbook for Kids, argues. It is "as if white people walk around with an invisible force field because they hold all of the power in America."

"If you are a white person, white privilege is something you were born with and it simply means that your life is not more difficult due to the color of your skin," according to the book. "Put differently, it's not your fault for having white privilege, but it is your fault if you choose to ignore it."

Individuals identified as parents of the students at Janney Elementary School did not take kindly to the instruction…
It looks like demo-commies found their midterm elections campaign slogan(s). "A vote for democrats is a vote for baby killing."
Twitchy: BREAKING: Chief Justice John Roberts directs marshal of the Supreme Court to launch investigation into SCOTUS leak of now-verified draft
Which SCOTUS staff member will lawyer up prior to answering any questions from the FBI?

— Sandy 〽️ (@RightGlockMom) May 3, 2022
The Insurrection of the SCOTUS…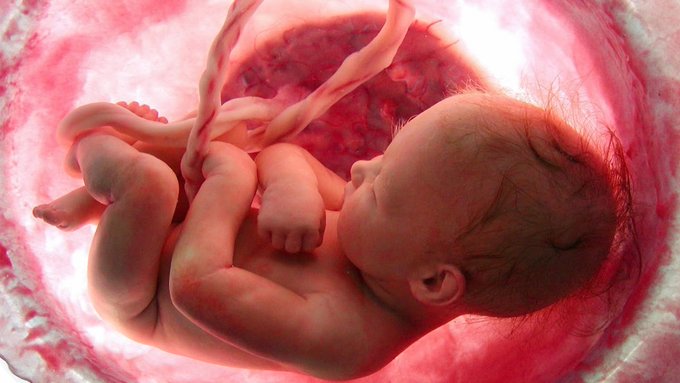 Am I the only one thinking this violation of judicial integrity was carried out by yet another Soros plant?
Apparently the Supreme Court has achieved its goal of reuniting the nation on the question of which gender gets pregnant and gives birth.

— Ilya Shapiro (@ishapiro) May 3, 2022
Matt Margolis: Suddenly the Left Remembers That Men CAN'T Get Pregnant
Byron York: Roe, our constitutional system, and Democratic rage: The leak was outrageous, and it will damage the court's standing in our political system, as well as the inner workings of the court.
Jim Trusty: SUPREME BREACH – OPINION: Roe v Wade Supreme Court opinion leak is historic act of judicial destruction. The significance of the Roe v Wade Supreme Court leak cannot be overstated
Twitchy: Faced with the threat of Roe v. Wade being overturned, pro-abort Gov. Gavin Newsom suddenly discovers that the 10th Amendment exists
NEW: We are proposing an amendment to enshrine the right to choose in the California constitution.

We can't trust SCOTUS to protect the right to abortion, so we'll do it ourselves.

Women will remain protected here. https://t.co/WTUpfymLS0

— Gavin Newsom (@GavinNewsom) May 3, 2022
"enshrine" Huh?… "we can't trust SCOTUS to protect the right to abortion, so we'll do it ourselves."
Yep, basically what the wrongly leaked opinion means, & how it should be. So, more power to the state of Cali. Chop away w/your human sacrificing.

— Maggie (@drillanwr) May 3, 2022
What Prezzy Devout Catholic Brandon has to say about it…
Brooke Singman: Biden on Supreme Court leak: Roe should not be overturned, 'A woman's right to choose is fundamental' – The high court is poised to overturn Roe v. Wade, according to a draft opinion written by Justice Samuel Alito
BIDEN: "Roe says what all basic mainstream religions have historically included, that the existence of a human life and being is a question." pic.twitter.com/PujN4gaYDw

— Townhall.com (@townhallcom) May 3, 2022
Well, it's probably safe to assume he gets his Catholic Catechism from Nancy Pelosi. https://t.co/vYt7uvcR21

— Maggie (@drillanwr) May 3, 2022
I guess Nan knows more about Catholic doctrine than the higher clergy does … or even God, or something… https://t.co/7cFuVSNWlj

— Maggie (@drillanwr) May 3, 2022
Life News (1/26/15): Catholic Bishop Rebukes Nancy Pelosi: Human Life Begins at Conception, It's Scientific Fact
Life News (9/24/21): Nancy Pelosi Slams Catholic Bishop, Defends Abortion: "God Has Given Us a Free Will" to Kill Babies
Twitchy: Just goes OFF the rails! Kamala Harris releases statement on Roe v. Wade/SCOTUS leak and pisses EVERYONE off (even Lefties)
Roe is an anomaly in the Court's jurisprudence. Its conclusion was invented out of thin air, contrary to hundreds of years of law. It has distorted our politics.

Ending Roe would simply allow people through our elected officials to decide this issue—not nine unelected Justices.

— Tom Cotton (@TomCottonAR) May 3, 2022
Anders Hagstrom: Roe v. Wade uproar: McConnell calls for prosecution of Supreme Court leaker. McConnell went on to rip his Democratic opponents for politicizing the court
Christopher Hutton: Former Planned Parenthood clinic director: Abortion should not be a 'federal issue'
Dave Boyer: Roe v. Wade leak called an effort to intimidate Supreme Court justices
J.J. Sefton @ AoSHQ: "And Just Like That, Everyone's A Biologist"
Evidently some future MSNBC pundit with the major book deal after the Kevin Clinesmith wrist slap for meritorious service – reading from his/her citation now – leaked a draft report from the Supreme Court, written by Justice Samuel Alito, that purportedly overturns Roe v. Wade in a brave attempt to preserve "our precious democracy" (*vomit*). The decision stems from a case before the court right now, Dobbs v. Jackson Women's Health Organization, No. 19-1392. …
Ken Klukowski: Supreme Scandal: Leaked Supreme Court Opinion Overruling Roe v. Wade — "Time to Heed the Constitution," Returns Abortion to Elected Officials: A draft Supreme Court opinion overruling Roe v. Wade has been leaked to the press in one of the greatest scandals to ever hit the nation's highest court and a possible attempt to intimidate one or more justices to reverse their vote or to ignite a liberal brushfire to pack the Supreme Court before Democrats lose Congress in November…
Stephen Green: Insanity Wrap: After the Dobbs Leak, Here Comes the Real Insurrection
After two years of "get vaccinated or be banished from society" we're back to "my body my choice?"

— Eric Matheny 🎙 (@EricMMatheny) May 3, 2022
Twitchy: Kirsten Powers explains how she's 'like the majority of Catholics who support Roe'
I am Catholic, but *not* like those Supreme Court appointees…I'm more like the majority of Catholics who support Roe.

Pew (2020): More than half of U.S. Catholics (56%) said abortion should be legal in all or most cases, https://t.co/GYkbezPzA8

— Kirsten Powers (@KirstenPowers) May 3, 2022
I'm not even a devout Catholic & I know abortion is an abomination & the left has made it their ideological sacrament of human sacrifice offering. But you go on serving 2 gods.

— Maggie (@drillanwr) May 3, 2022
Twitchy: Nope, it's TRAITOROUS: Brian Fallon DRAGGED (then dropped AND owned) for PRAISING SCOTUS leaker as some 'brave clerk' … Insurrection is good again.
Is a brave clerk taking this unprecedented step of leaking a draft opinion to warn the country what's coming in a last-ditch Hail Mary attempt to see if the public response might cause the Court to reconsider?

— Brian Fallon (@brianefallon) May 3, 2022
Encouraging an insurrection for the right to kill babies.

Evil.

— John Smith (New) 🇺🇲🇺🇲🇺🇲🇺🇲 (@JohnSmithNew2) May 3, 2022
I often find a bit of an enlightenment moment when these people expose themselves as 'not fit to sit on a jury'. Don't get me wrong. It's w/both the far left & right.

— Maggie (@drillanwr) May 3, 2022
VIDEO: Laura Ingraham: SUPREME LEAK: UGLY PRECEDENT IN ROE REVEAL – No matter what you think about this outcome, the leak itself represents a shocking unprecedented break of the Court's confidentiality
Kevin Downey, Jr: Give Them an Inch and They Want the Third Trimester: How the Left Made This Happen
Bari Weiss: The Shocking Supreme Court Leak: And our race to the bottom.
In March, we ran a piece by the reporter Aaron Sibarium called "The Takeover of America's Legal System." The story made the case, backed up by exhaustive reporting, that just as education and the press and medicine were being transformed from within, so too, was the law. And those who comforted themselves with the notion that the law would be a bulwark against the new dogma were in for a rude awakening.

Aaron showed that the young lawyers who were entering the most elite legal institutions in the country—law firms and law schools and courts—didn't necessarily share the ethos of those institutions. In fact, many of them explicitly seek to revolutionize them.

My thoughts immediately went to this story when I saw the shocking headline last night by Politico: The Supreme Court plans to overturn Roe. We know that because someone leaked what appears to be an initial draft of the majority opinion of a decision that was expected to land in late June…
~~~
~~Many thanks to Maggie and The Universal Spectator for reprint permission.