Posted by Maggie on June 14, 2022 in From the editors
Old Joe is right now (11:20am) addressing the AFL/CIO union and shouting how damn great he is and everything is under his reign. His puddin' hole just told union workers that when he got into office there were fewer jobs because of previous administration. Think about the measure of unchecked dishonesty dripping from that turd's dentures to make that claim when the full contextual fact is many businesses were still in lockdowns … and many in blue states/cities. But the MSM will not fact-check him on it.
Biden, visibly angry: "I don't want to hear anymore of these lies about reckless spending. We're changing people's lives!" pic.twitter.com/0I3OgmIJGD

— Townhall.com (@townhallcom) June 14, 2022
Yeah… Inflation will cost American households on average an extra $5,520 in 2022, or $460 per month, according to Moody's

— Wendell Husebø (@WendellHusebo) June 14, 2022
The Dow Jones is now lower than when Brandon took office. THAT is why whenever he or his administration or MSM detractors claim, "more jobs" and "economy is growing" they, in all reality, are doing worse than intentionally deceptive fuzzy math by not revealing the facts about those jobs and the continuing not-filled jobs in all businesses/industry and the stark lies about the economy being 'strong' and growing. It's all deliberate bullshit served on moldy bread and shoved into the collective gaping mouths of disbelieving Americans.
Yesterday Wall Street ran with blood as the stock market lost all gains since Biden took office. It'll have an upswing today with buyers vulturing-in for the cheaper scraps. It's being reported that "the White House is in damage control". Make no mistake, it's not to ease and repair the damage to us and the inflation. No, it's to regroup and continue their master plan to keep the destruction going but fool the masses that "it's all good" … all while trying desperately to save seats in Congress and the Senate. And as some democrat politicians and rank and file dem voters are angry and doubting their party's leadership. As I said in a previous post, don't fall into a trap of believing these people are being'red-pilled'. No, they're seeing that the masses are not only seeing and not buying the bullshit fake 'success' being pushed by the White House and MSM but personally feeling the damage being done to the country and themselves. The alleged 'red-pilling' is nothing more than those dems knowing whatever bullshit they would have to spew to defend the administration, and quite frankly the dems in the Congress, just ain't gonna fly with the American public. A dead and rotting maggot-infested jackass is even more useless than it was alive.
Meanwhile, wholesale prices are up 10.8% from last year, and with all the administration's and MSM's chest-beating over the monthly jobs reports wages haven't budged. Matter of fact, a good percentage of those jobs reports are people return to work since being out from the pandemic and are no longer getting government unemployment or stimulus. And a percentage are people taking on a second or even a third job to help ends meet.
And stealthily sneaking-in amid the higher gas and consumer prices is a growing "shrinkflation". If you go to the store and see some products not really hiked in price check the weight/size of said products. Check the packaging … such as bottles and jars look for change in shape particularly the indentation at the bottom that was either not there before or was not as deeply indented. Manufacturers are downsizing or reducing weight of their products and holding back on raising product prices. It's deceptive and it actually is a rise in price.
And when a bathroom tissue/paper company is decreasing the number of squares on the TP or number of tissues in the box but keeping the packaging the same size (for TP they've increases the diameter of the internal cardboard roll and the roll remains the same size) you know this is incredibly deceptive. To be fair, in April of 2021 Proctor & Gamble warned they would be increasing its products' prices in September 2021 as they anticipated the Bidenflation would be surging. However, they did not warn they'd be reducing the size/volume of said products while either maintaining the price or increasing it. Well, alrighty then, P&G.
Hey, think they'll shrink, by manipulating the electronic pumps, the "gallon" of gas? I've seen people on social media complaining about their gas mileage dropping and they are claiming water is being mixed into the gas to extend it at the pump. Well, no. My mechanic husband, Mike, explains this and it involves the ethanol I wrote about last week…
Mike says (and I hope I got this as accurate as he explained it to me):
Roughly a year ago the percentage of the ethanol mixed into even regular gasoline was 10%. Since then that percentage has risen to 15% ethanol in the mix. Mike says it is not changed on the gas pump stickers to indicate that increase. You'll find the sticker states "up to 10%" … but as stated it's now over that at 15%. Mike says unless you are driving a 'flex-fuel' car the extra ethanol will decrease your typical MPG and burn more gas faster, hence, you notice the drop in miles per gallon because your vehicle needs 33% more to attain the same MPG you're accustomed to seeing than with 'regular'.
As to water mixed into the gasoline at the gas station…
Mike said three key things:
1. The pipe that goes from the gas pump into the ground where the reserve gas tank is only goes so far into the fluid, it doesn't go to the bottom of the tank. THAT is where any water would settle with the gasoline floating at the top…
2. His warning to our family members has always been, "Never pull into a gas station for gas if the tanker is there filling the tanks because it is stirring up the water from the bottom and then is indeed mixed into any gas being transferred through the pump to your car's gas tank and…
3. Your car would be making noticeable irregularities/problems in your vehicle were there water in your gasoline
And as I stated in last week's post Biden wants ethanol production to bigly increase in order to add more to the fuel mixes at the pump.
Rightfully so, Sen. Joe Manchin is being given credit for standing on the tracks and stopping the BBB GND 'red train' the Biden puppet masters tried to get plowed through us. My hope and prayer are that Sens. Manchin and Kyrsten Sinema stand strong and don't step off that railroad track.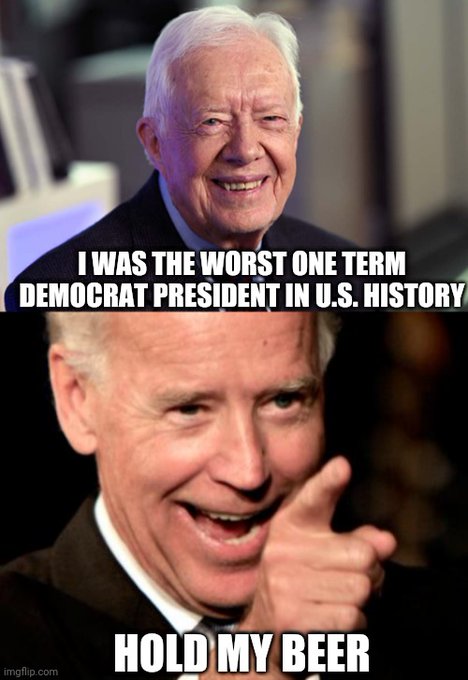 White House says Biden has sparked 'historic economic BOOM' as stock market plunges into bear market amid record inflation, high gas prices and recession fears https://t.co/aACJjvlCzC

— Daily Mail Online (@MailOnline) June 14, 2022
DM: White House says Biden has sparked 'historic economic BOOM' as Dow plunges into bear market amid record inflation, high gas prices and recession fears: Claims Americans 'are well positioned to face these challenges' thanks to the President
White House is defending President Biden's economic record
Comes as inflation is high, gas is over $5 a gallon and stock market has dropped
'The American people are well positioned to face these challenges because of the economic historic gains,' Karine Jean-Pierre said
White House has struggled to get inflation and high prices under control
Voters give Biden low marks for his handling of the economy 
Twitchy: Daily Mail perfectly encapsulates Biden White House's gaslighting vs. stark economic reality
From the rapid implosion?

And it's supposed to be a good thing?

Immense corruption comes with the current govt planned economy… Insider trading.

Thus the collapse… And who pays?

— Ken Herzberg__@HERZBERG (GETTR) (@HerzbergKen) June 14, 2022
Doocy just owned @PressSec so bad that she literally just stuttered and lied about inflation:

KJP: "[The American Rescue Plan] led to this historic economic boom that we're seeing with jobs."

Doocy: "Didn't it also lead to historic inflation?"

KJP: "No." pic.twitter.com/XhcodK3vaw

— Caleb Hull (@CalebJHull) June 13, 2022
Twitchy: Karine Jean-Pierre is not having a great day – watch as she lies about the cause of inflation
VIDEO: Brian Kilmeade: The American people will never forget this: The state of the economy under President Biden as Americans grapple with rampant inflation and surging gas prices.
J.J. Sefton: "As for Biden, he's so out of it he doesn't know whether to shit or wind his watch so he shits on his watch…" … Click and read the whole thing.
Tommy Christopher: Fox's Peter Doocy Asks Biden Spox Point-Blank 'Is The President Running For Reelection?'
Twitchy: 'YOU'RE asking me this question? OMG!' Don Lemon actually asks Karine Jean-Pierre a REAL question about Biden's stamina and she LOSES it (watch)
UPDATES: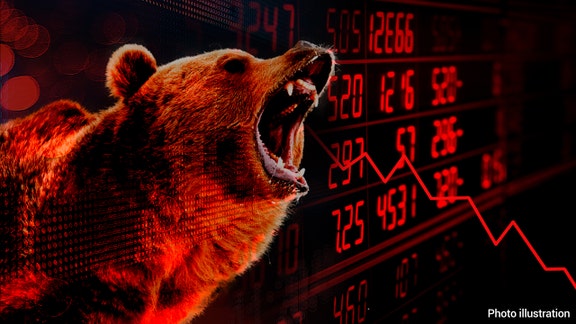 Megan Henney: POKING THE BEAR – Wall Street's most accurate recession indicator is flashing red: Yield curve inverts, reflecting 'fears of Fed policy error and an impending recession'
Another historic record for @JoeBiden – lowest consumer sentiment, highest gas price & now lowest- ever small biz optimism

— Liz Peek (@lizpeek) June 14, 2022
Breck Dumas: Small business optimism drops to record low
Gabriel Hays: Biden lashes out at critics and deflects blame for soaring inflation, Twitter responds – Biden bragged that he oversaw the greatest jobs recovery in history
Dems 2022: STFU and be thankful, you ignorant ingrates https://t.co/Ov5rut6GzX

— Guy Benson (@guypbenson) June 14, 2022
Twitchy: White House officials to meet with House Dem Caucus to discuss their 'message strategy on the economy'
MORE: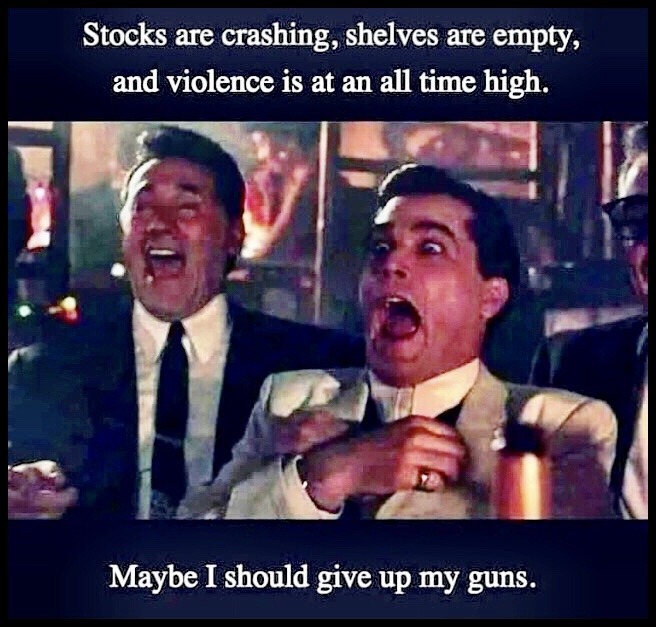 Twitchy: Dana Loesch systematically dismantles PolitiFact's 'absolute BS' guide for journalists reporting on red flag laws
Twitchy: Ready. Set. DUMB! AOC ticks off gun-control advocates by insinuating new 'gun control framework' is … wait for it … RACIST
Julie Kelly: January 6 for Non-Dummies: The January 6 committee is pure political theater intended to crush the MAGA movement once and for all.
Um, just a reminder of some very important info (from 5 months ago) you will not be hearing or seeing in Liz Cheney's J6 bullshit theater…
Ronn Blitzer: Suspect in Kavanaugh attempted murder texted sister, who convinced him to call 911, investigators say: Police say Nicholas Raske's sister convinced him not to go through with plans to kill the Supreme Court justice
USAToday: Tennessee sheriff's office warns public to not pick up folded dollar bills: 'Very dangerous issue' … Hint: What besides illegal aliens is flooding across Biden's deliberately open US border and causing record deaths that far out-do the COVID deaths?
Hannah Grossman: Oregon school district books contain pornographic imagery of sex acts, according to portal: An Oregon mom pulled her children out of school over what she called 'indoctrination' … Defund the damn public schools and disband the teachers union-infected federal Department of Education.
Always Hunter…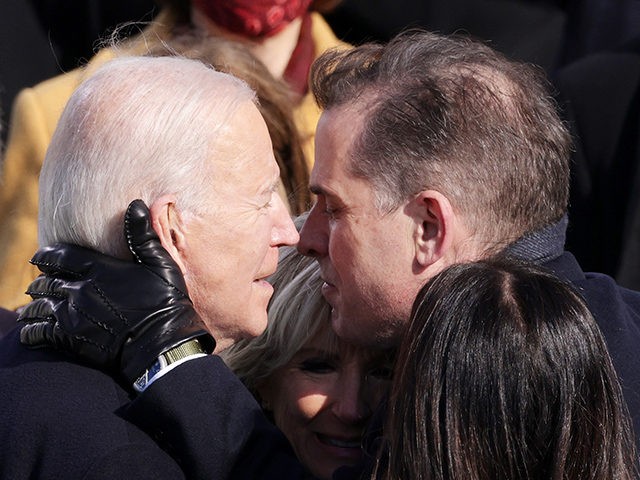 Andrew Kerr & Jerry Dunleavy: LISTEN: The moment Hunter Biden says his father will do anything he tells him to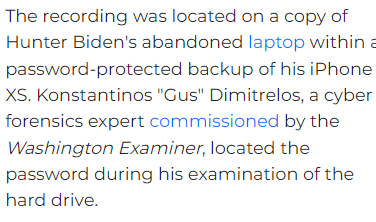 NEW: @dcexaminer has gained access to a 28GB encrypted iPhone backup found on a copy of Hunter Biden's abandoned laptop.

First up: Here's a recording of Hunter bragging that his father will adopt political positions at his command

w/ @JerryDunleavyhttps://t.co/rXeLJDDTnA

— Andrew Kerr (@AndrewKerrNC) June 14, 2022
"He'll talk about anything that I want him to, that he believes in," Hunter said in the 77-minute video recorded on Dec. 3, 2018. "If I say it's important to me, then he will work a way in which to make it a part of his platform."

— Andrew Kerr (@AndrewKerrNC) June 14, 2022
Hunter also mused that maybe his addiction to crack cocaine "is the greatest thing that fucking ever happened to me."

"Maybe this is literally the continuation and the continuum of what is going to be the thing that makes me the person that my father believes I am," he said.

— Andrew Kerr (@AndrewKerrNC) June 14, 2022
Hunter Biden boasted on Jan. 16, 2019, that his father invited him on a call to discuss "political decisions."

Three days later, Jan. 19, 2019, Hunter typed this into Google:

"I think I put too much baking soda in my mix with cocaine to make crack how do I fix it." https://t.co/T5RhyFjMsq pic.twitter.com/Gj7QcKVxFL

— Andrew Kerr (@AndrewKerrNC) June 14, 2022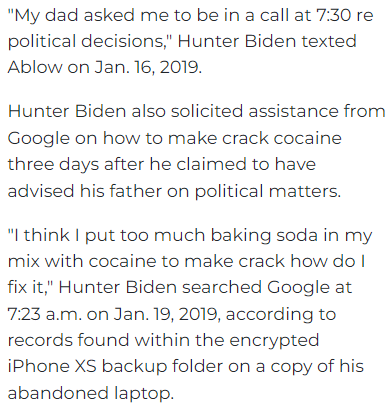 Twitchy: Washington Examiner shares purported audio of Hunter Biden bragging about all the influence he has on Joe Biden
Gabriel Hays: GMA speaks to Hunter Biden's ex-wife about his addiction, business dealings, and the laptop: 'So much shame' – Host Amy Robach pressed Kathleen Buhle on whether Hunter traded on his famous last name … There is a good chance Hunter's ex-wife didn't know what he, his father and uncle were doing with the international grifts with foreign entities/governments. However, there is a 'verified' damning amount of corporate documents, emails, text messages, photographs, and voice recordings, spanning a decade, on Hunter's laptop(s) that show in detail, and also implicates (then VP) Joe Biden involvement in his son's ventures in China, Ukraine, etc. She may not have seen any of the laptops' contents.
Ace: Hunter Biden, 2018: Joe Biden Will Incorporate Anything I Tell Him Into His Platform
~~Many thanks to Maggie and The Universal Spectator for reprint permission.