Posted by Maggie on June 28, 2022 in From the editors
"We can easily forgive a child who is afraid of the dark; the real tragedy of life is when men are afraid of the light."
– Plato

— H.L. Chiselfritz (@RotNScoundrel) June 28, 2022
Biden's boxcars…
A Truckload of Nightmare Death at the Biden Open Border:
Lawrence Richard: Texas Gov. Abbott lashes out after 46 migrants found dead in tractor-trailer: 'These deaths are on Biden': Texas Gov. Greg Abbott blamed Joe Biden's border security and immigration policies
After authorities found an 18-wheeler that carried up to 100 individuals abandoned in San Antonio, including at least 46 individuals who were deceased, Texas Gov. Greg Abbott blamed President Joe Biden and his immigration policies…

At Least 42 People Found Dead Inside Truck Carrying Migrants In Texas.

These deaths are on Biden.

They are a result of his deadly open border policies.

They show the deadly consequences of his refusal to enforce the law. https://t.co/8KG3iAwlEk

— Greg Abbott (@GregAbbott_TX) June 28, 2022

Horrific. This..is..WRONG.

How many more people have to die before Dems give a damn?#BidenBorderCrisis https://t.co/rRa1nAAPxr

— Ted Cruz (@tedcruz) June 28, 2022

Today in San Antonio it was 102 degrees. Imagine being abandoned inside an 18-wheeler left to die – 42 people died today – will @AliMayorkas even mention their names?

— Tony Gonzales (@TonyGonzales4TX) June 28, 2022

Death count rises to 46 with another 16 in the hospital, to include 4 kids. Lord when will the nightmare end.

— Tony Gonzales (@TonyGonzales4TX) June 28, 2022

…

Officials did not say whether the individuals were being transported from Mexico or elsewhere.

Last week, Republican Rep. Andy Biggs described the situation at the U.S.-Mexico border as "overrun," "out of control" and "dangerous" He also predicted more deaths would soon be discovered.

"There is going to be deaths," the Arizona Republican told Harris Faulkner on "The Faulkner Focus" on June 21.

"It's more than the monthly total who were sent to Mexico to await their asylum process, which, by the way, in most cases is going to be bogus. That's what's going on in the borders. It's overrun right now," Biggs added…

At least 16 people, including four children, were found alive in the tractor-trailer and were hospitalized. The Department of Homeland Security is investigating the incident.
VIDEO: 46 migrants found dead inside truck as temperatures top 100 degrees in Texas
LISTEN: KJP reacts to the news of nearly 50 dead migrants at the border:

"We're focused…on the facts, and holding the human strugglers who endangered vulnerable individual profits accountable…the fact of the matter is, the border is closed." pic.twitter.com/7T3MFwy4vF

— Townhall.com (@townhallcom) June 28, 2022
OMG … amid the borrowed Kamala-like word salad is not-so-hidden the bald-faced lie. The U.S. border IS NOT CLOSED!!!
Meanwhile, those trying their damnedest to do what they can at the U.S. border are beyond frustrated and defeated…
Paul Best: PUT ON 'ICE' – Biden's nominee to be ICE director withdraws from consideration: Harris County Sheriff Ed Gonzalez's nomination has stalled in the U.S. Senate
Thomas Catenacci: Ron Johnson demands answers on leaked DHS memo about transporting migrants across US using taxpayer dollars: Sen. Johnson says taxpayers shouldn't be forced to "further exacerbate" the border crisis
VIDEO: Jonathan Fahey: The open border will lead to 'something really bad'
VIDEO: Tom Homan responds to 46 dead and 16 hospitalized migrants, slams Biden border failures
Abortion 'Hot-Takes' are Not in Short-Supply:
Oh. Okay, Bobby.
I want to say I'm shocked and surprised by the abject and willful stupidity being spewed by the leftists with familiar faces and familiar idiocy, but I'm not.
Alexander Hall: NY Times' Mara Gay claims the 'consequences' of the Supreme Court ruling on abortion 'are going to be death': The New York Times editorial board member also called the Supreme Court overturning Roe v. Wade an "attack on modern America"
Twitchy: 'Sick world view': Allow Kamala Harris to explain what the SCOTUS abortion ruling 'means for the life of your son'
KAMALA: "If you are a parent of sons, do think about what this means for the life of your son and what that will mean in terms of the choices he will have." pic.twitter.com/PFRBDx9bl0

— Townhall.com (@townhallcom) June 27, 2022
What?!? WTF does that even mean? That 'baby daddies' have to now rethink unprotected sex with somebody they're not willing to be responsible for should she become pregnant? Just outright insanity, right, Kammy?? She's a gumball machine and the gumballs just roll down from her bubblehead and out of her mouth onto the floor.
Well, she is Joe's Nonsense Czar…
🙄what! pic.twitter.com/ZwXRIghymy

— marshall (@mollsnmills) June 28, 2022
Well, duuuuhhhh…
In States where abortion is illegal the father should be financially on the hook at the moment of conception.

— Ken Olin (@kenolin1) June 26, 2022
So, no Medicaid, welfare, food stamps, WIC, public housing … OK. Should be the same in 'legal' abort states too.

— Maggie (@drillanwr) June 27, 2022
Alex Nitzberg: 'Your terms are acceptable': Liberal actor/director Ken Olin tweets, 'In States where abortion is illegal the father should be financially on the hook at the moment of conception' … Yeah, the gods of sacrifice forbid we rebuild and fortify the traditional family unit, and not just single moms with the government as the daddy. And single moms of multiple babies from multiple fathers … how dare we expect women to be, you know, primarily responsible for her sexual habits and the results.
As always, the left coast/right coast Hollywood/Broadway industry has great disgust and disdain for that productive dirty-fingernails vast middle section of the nation's majority of farmers/ranchers, food producers and durable goods producers. You know, blue collar folks struggling to make ends meet while working their asses off to provide for said left and right coasts with their collective snouts in the air.
But like the MSM branch of their propaganda industry, they are pounding and pounding the false premise that the SCOTUS decision on Dobbs (Roe v Wade) has banned abortion in the U.S. It has not. Some red states did have abortion 'trigger laws' in-waiting for the ruling, but I did hear yesterday that one state is being sued over it … and that is the way this works. It's called "Federalism" but here in the 21st Century their idea of individualism, responsibility and active participation in the republic is just too much brain work for them…
Comedian Wanda Sykes @iamwandasykes: "The problem is that middle stuff. It is those states in the middle, that red stuff. Why do they tell get to tell us what to do, where the majority of us live out, New York, California, and we are paying for all this crap, really?" pic.twitter.com/vocoqUQPL3

— Tom Elliott (@tomselliott) June 28, 2022
WTF does she mean "paying for all this crap" … abortion's being banned(?) because that's an Fing lie! Cal/NY prob have some of the highest abortion nmbers not to mention least restrictions & they're STILL in business, dingbat. No1 in the 'red stuff' is doing a damn thing to you

— Maggie (@drillanwr) June 28, 2022
Hold on, now! Hey! Nobody puts Hillary in the corner! She's pissed because she still pushes the "Trump-Russia" bullshit she bought and paid for with the help of the Obama DOJ/FBI and the dems in Congress. Pres. Trump got to nominate and seat three of the six SCOTUS Justices that are currently ruling on the un-Constitutional mess the activists have been slithering through the courts. She believes those were to be her nominations because she was supposed to be POTUS in 2016, damnit!!! She's both-nostrils snorting that line of bullshit from her still fawning supporters on social media.
It shouldn't be harder to obtain an abortion than an AR-15.

— Hillary Clinton (@HillaryClinton) June 27, 2022
One is protection one is certain death.

You tell me which is which….

— Graham Allen (@GrahamAllen_1) June 27, 2022
Lindsay Kornick: Hillary Clinton post asserting an abortion 'shouldn't be harder to obtain' than a gun declared 'dumbest tweet'
.@HillaryClinton: "I went to law school with [Justice Thomas]. He's been a person of grievance for as long as I have known him — resentment, grievance, anger … Women are going to die, Gayle. Women will die." pic.twitter.com/nUGWGFVJ3m

— Tom Elliott (@tomselliott) June 28, 2022
So he's "uppity" right, Hillary? It's hilarious hearing the "I am sick & tired" harpy who has a "why I lost 2016" list rivaling the 'because climate change' list. NO1 bitches/moans more than 'aggrieved' HRC. Keep hearing 'women will die'. How/Why? Women have died from abortions.

— Maggie (@drillanwr) June 28, 2022
The racist will be throwing her "hock a loogie" into the 2024 DNC primary against Joe Biden … or Kamala.
All these master plans the Biden administration wankers and democrats are brewing are in violation of The Hyde Amendment…
I'll take "Senators who have never heard of the Hyde Amendment" for $500, Alexhttps://t.co/4pBRvK7aJh

— Kenny Webster (@KennethRWebster) June 28, 2022
Biden HHS Secretary Xavier Becerra says his agency is "looking at" using taxpayer dollars to fund transportation to other states for abortions.

"Can you do that legally?"

*laughs* pic.twitter.com/SeYroVxuUZ

— RNC Research (@RNCResearch) June 27, 2022
HHS Secretary Xavier Becerra is asked if it's legal to assist in providing transportation for out of state abortions:

"I would tell you if uhhh — you're recording, so I won't tell you."

— Benny Johnson (@bennyjohnson) June 27, 2022
Louis Casiano: HHS Secretary Becerra: Biden admin may 'assist' transporting women wanting abortions across state lines: Vice President Kamala Harris also nixed the idea of providing abortion access on federal lands in and around states that ban the procedure
Chris Donaldson: Becerra laughs off legality of HHS using federal dollars to transport women for abortions: 'You're recording so I wont tell you' what else we're doing
Hey, Sen. Fauxcahontas has a master plan…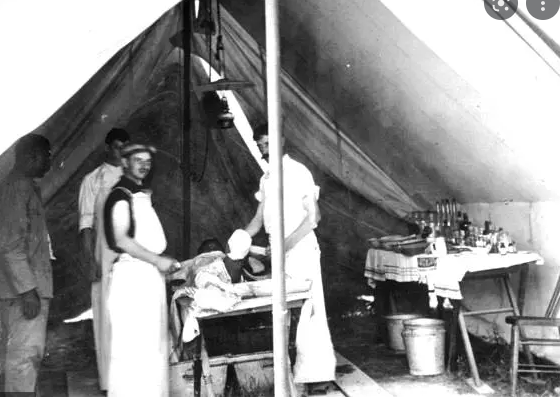 "An abortion tent on federal lands, circa 2022" pic.twitter.com/bW1YNGTrBz

— ArchLobster 🇪🇨 🇺🇸 (@ArchLobster) June 27, 2022
Sarah Weaver: Elizabeth Warren Suggests Putting Abortion Clinics In National Parks
Twitchy: Heap big CRAZY –> Elizabeth Warren pushes Biden to set up 'Planned Parenthood outposts' (tents) on edges of national parks
I just spoke with @ewarren, who suggested the Biden administration establish Planned Parenthood outposts on the edges of national parks.

"They could put up tents, have trained personnel — and be there to help people who need it."

"It's time to declare a medical emergency."

— Caroline Kitchener (@CAKitchener) June 27, 2022
Extra points for Warren offering to let this happen on her ancestral tribal lands.

— InTheRightColumn (@TheRightColumn) June 27, 2022
This might just be enough to get the Yellowstone Caldera to finally blow.

— Maggie (@drillanwr) June 28, 2022
And the conversation will continue…
Charles C.W. Cooke: Unpopular, but Legitimate
We lived with the Supreme Court pushing the culture to the left for decades. It pushes the culture to the right for two weeks, & progressives are screaming for Court-packing, radical restructuring, jurisdiction-stripping, etc. Incapable of accepting the legitimacy of ever losing.

— Dan McLaughlin (@baseballcrank) June 28, 2022
The lesson, as always: progressives will never, ever, ever, ever, ever, ever, ever accept the legitimacy of any system or institution in which they don't win all the time.

— Dan McLaughlin (@baseballcrank) June 28, 2022
Progressivism cannot tolerate democracy, pluralism, or classical liberalism of any kind. All outcomes must go one way, all dissent must be crushed, every setback must be met with attacks on the system & conspiracy theories.

— Dan McLaughlin (@baseballcrank) June 28, 2022
By contrast, the American people at large are capable of disapproving of Supreme Court decisions without wanting to burn the place down https://t.co/gLGPpTaYBm

— Dan McLaughlin (@baseballcrank) June 28, 2022
They aren't used to losing. Just like they aren't used to defending their ideas. They've dismissed legitimate arguments to their policies and ideas for so long that they just believe they don't have to address them. It's catching up with them now.

— Grey Huntley (@GreyHuntley) June 28, 2022
For the first time in decades, Democrats don't get to hide behind the "privacy" curtain. When pushed, they'd just declare "Case closed. Period. End of story."

Well, now they'll have to negotiate abortion laws with everyone in America. Moderates will finally get to weigh in.

— Andrea E (@AAC0519) June 28, 2022
Exactly, the court finally functioned as it was supposed to. 50 years and a lot of dead children late. But getting it done today is better than waiting till tomorrow.

— Grey Huntley (@GreyHuntley) June 28, 2022
I suspect many moderates are breathing a sigh of relief. Before this decision, "limits," which a majority of Americans support, were verboten in the Democratic Party. They didn't have a voice in their own party. Now they have a voice in their states.

— Andrea E (@AAC0519) June 28, 2022
Yup you might call that a "win for democracy". And if democracy isn't what you are interested in you call it something else haha.

— Grey Huntley (@GreyHuntley) June 28, 2022
Agree. The truth is that Democracy is a threat to Progressives. When everyone votes, they lose.

— Andrea E (@AAC0519) June 28, 2022
Thomas Phippen,Andrew Murray: Biden making abortion a midterms issue is 'a slap in the face' after failing to codify Roe: Liberal strategist
Meanwhile…
Landon Mion: CVS, Walmart, Rite Aid limiting purchases of Plan B pills following SCOTUS ruling: The pills were in short supply or out of stock on Monday morning on the retailers' websites
If Democrats think they're going to ride the abortion issue to a midterm victory, they're sadly mistaken. You may get a temporary bump in the poles, if that, but at the end of the day people are going to vote with their pocketbook.

Biden's economy is a disaster for all Americans

— John Smith (New) 🇺🇲🇺🇲🇺🇲🇺🇲 (@JohnSmithNew2) June 28, 2022
MORE:
Biden Family Business…
"I think you're clear": Joe Biden's voicemail for son Hunter over NYT snow job on their lucrative links to Chinese energy company CEFC. Hunter thanks his lawyer for doing "an incredible job of keeping this [the NYT story] basically to a big fat nothing." https://t.co/vSdWnK9H41

— Miranda Devine (@mirandadevine) June 27, 2022
Joshua Rhett Miller and Miranda Devine: Voicemail indicates Joe Biden knew of Hunter deals with 'spy chief of China'
Voicemail from Joe Biden to Hunter saying he wants to discuss their China business deals. #TenPercentForTheBigGuy pic.twitter.com/bB6VUofSJg

— Arthur Schwartz (@ArthurSchwartz) June 27, 2022
Oh well how about that. "Voicemail from Joe to Hunter proves they spoke about Chinese business" https://t.co/NSsC0fuHkz via @MailOnline

— Mollie (@MZHemingway) June 27, 2022
DM: EXCLUSIVE: 'I think you're clear': VOICEMAIL from Joe Biden to Hunter about NY Times report on his Chinese business dealings proves he DID speak to his son about his relationship with criminal dubbed the 'spy chief of China'
Joe Biden called Hunter in December 2018 saying he wanted to talk to him after reading a New York Times story about Hunter's dealings with the Chinese oil giant CEFC
Files on Hunter's abandoned laptop previously disclosed by DailyMail.com show that he struck a deal with the Chinese company worth millions of dollars 
The Times' 2018 story pointed out CEFC's chairman Ye Jianming had been arrested in China and his lieutenant Patrick Ho had been convicted of bribery
Hunter accidentally recorded himself referring to Ho as the 'spy chief of China'
After seeing the story online, Joe called Hunter and left a voicemail  
'I thought the article released online, it's going to be printed tomorrow in the Times, was good. I think you're clear,' Joe said in the voicemail 
The message flies in the face of the president's repeated denials that he ever discussed Hunter's overseas business dealings with his son 
VIDEO: Joe Concha: Biden reportedly spoke to Hunter about China deals in leaked voicemail
Remember when they told us Hunter Biden's finances had nothing to do with that of his father?
Well, they did.
Which is why the media colluded to enforce a Pravda style blackout of anything related to Hunter in the lead up to the election. They knew. https://t.co/lU8iuXpqmV

— Rising serpent 🇺🇸 (@rising_serpent) June 27, 2022
*my shocked face* …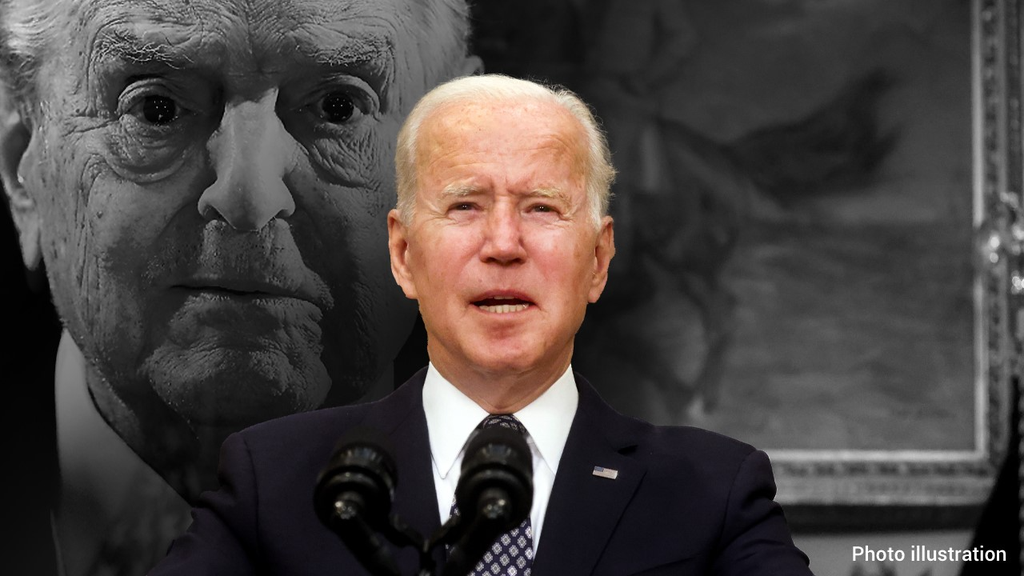 Joe Schoffstall: Biden's Title IX proposal mirrors action memo from Soros-funded group pushing gender identity into rules: The shadowy George Soros-funded group pushed for sweeping gender identity into Title IX, documents show
Biden blows-up our Independence Day picinic tables…
VIDEO: Stuart Varney: July 4th weekend will bring Biden's crises together
Breck Dumas: Business leader optimism hits record low amid soaring inflation, labor shortages: Executives surveyed by JPMorgan Chase cited inflation, labor shortages as top challenges
Daniella Genovese: Fourth of July travel: Flight cancellations continue as holiday nears: Delta, United airlines were leading other major US carriers in total disruptions on Monday
Kamala Harris on inflation:

"I think that there can be no higher priority than what we have been clear is our highest priority." pic.twitter.com/M0dYF3lnRk

— RNC Research (@RNCResearch) June 28, 2022
The "G" something or another…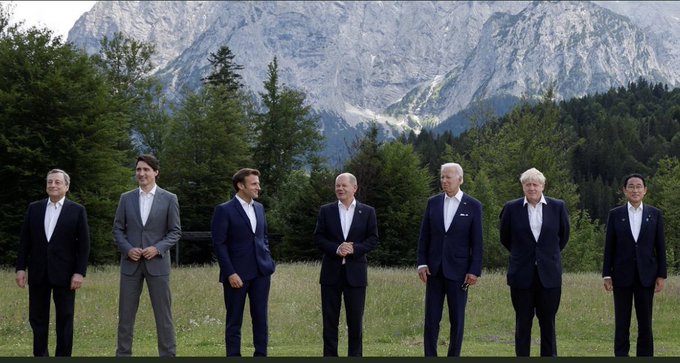 The Seven Douchebags of the Apocalypse pic.twitter.com/biDa72oPIa

— John Cardillo (@johncardillo) June 28, 2022
'Tough on Crime' California style…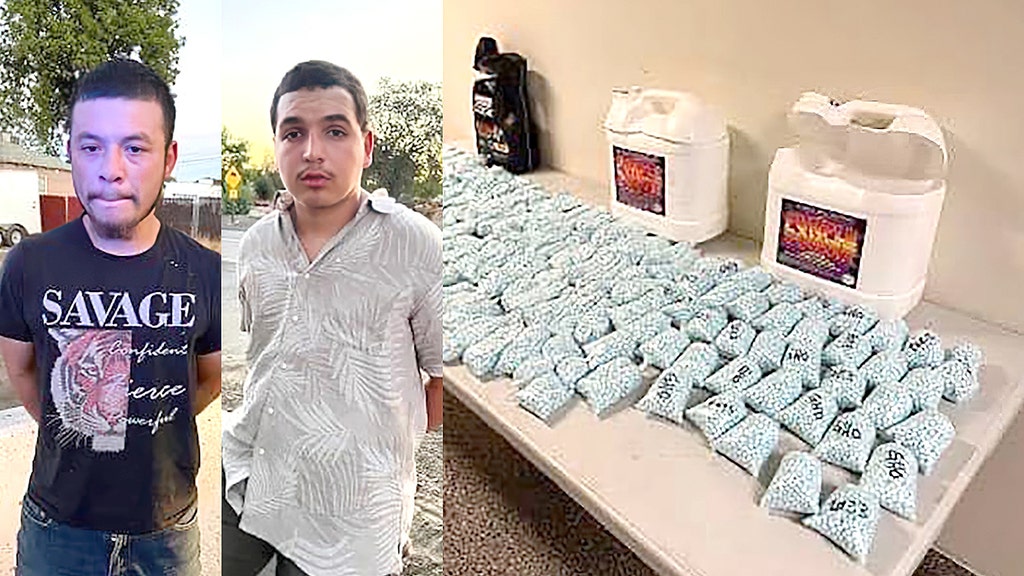 Lawrence Richard, Bill Melugin: BACK ON THE STREETS – Drug traffickers freed after being caught with enough fentanyl to kill millions: Drug traffickers arrested in California with 150,000 fentanyl pills released after just days in jail. The men were arrested on Friday for being in possession of 150,000 fentanyl pills. … How about 'follow the money' on this, huh?
The era of racial and political bigoted 'medical practice'…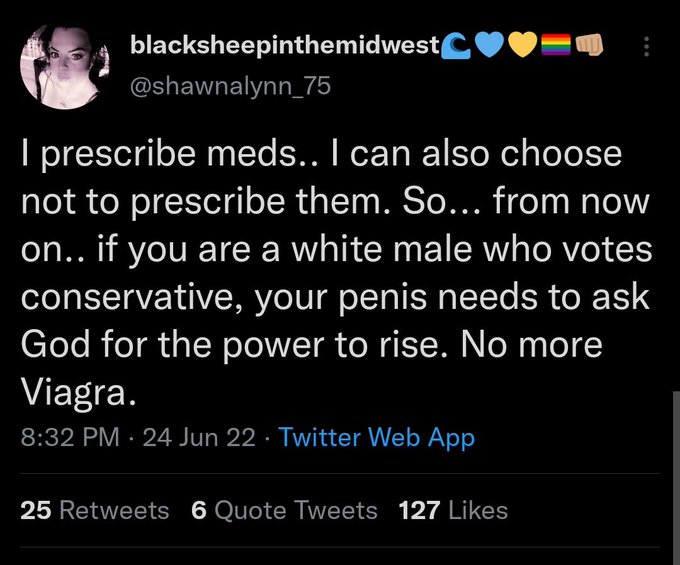 Doctor at @sarahbushnews says she prescribes medication based on her patients' political affiliation and race pic.twitter.com/bri0O2i3zE

— Libs of TikTok (@libsoftiktok) June 26, 2022
Carlos Garcia: Nurse resigns after claiming on social media she would deny Viagra to white males who vote conservative
.@sarahbushnews this is the medical professional who you employ that said she prescribes meds based on how her patients are registered to vote https://t.co/38gc55xES8

— Libs of TikTok (@libsoftiktok) June 26, 2022
This is not the practice of Sarah Bush Lincoln. We provide care to everyone regardless of gender, sexual orientation, race religious, etc. This is being addressed. Thank you for bringing it to our attention.

— Sarah Bush Lincoln (@sarahbushnews) June 26, 2022
'Etc'… can't even say political affiliation, lol

— Kyle Becker (@kylenabecker) June 27, 2022