Posted by Maggie on June 18, 2022 in From the editors
The scorch of 1000 tires on the hot pavement. Be sure to click and read the whole thing:
Jeff Davidson: Joe Biden, Man of the People
As Joe Biden's administration continues to crumble and his grasp on realty seems ever more distant, it's a revelation to know that some people think he's doing a fine job as leader of the U.S. and, by extension, the free world.

Consider my sister. She has a Ph.D. in psychology and is a counselor with offices in New York and New Haven. She can discuss at length literature, sociology, human relations, movies, and so on. As is typical with those on the Left, her political blind spots are beyond glaring.

In my sister's world, Joe Biden has served with distinction during his 48 years in Washington. He never took money for pay-to-play schemes from China, Russia, Kazakhstan, Romania, or Ukraine and certainly did not take bribes over at the last two decades. According to my sister, the thoroughly corrupt Biden family has never profited by even one dime – not Hunter, not James – as a result of Joe's position as vice president and, before that as a senator.

Keep in mind, many of the alleged 81,000,000 or so 'voters' for Biden are like my sister. Inextricably ensconced in the liberal media bubble, they are steadfast in 'what they know.' They could easily visit alternative news sites for greater perspective, but they never do, thus creating a self-imposed information iron curtain.

In my sister's world, Joe Biden never cheated in college, and didn't plagiarize. He didn't support the 1994 crime bill which essentially made black males walking targets. In her world, Joe Biden never uttered a racial comment that was less than desirable, and certainly never said things such as:

"I tell you if you have a problem figuring out whether you're for me or Trump, then you ain't black," (May, 2020); "Poor kids are just as bright and talented as white kids," (August, 2019); "We've got to recognize that the kid wearing a hoodie may very well be the next poet laureate and not a gangbanger," (June, 2019); "They're gonna put y'all back in chains." (August, 2012); Obama is "the first mainstream African-American who is articulate and bright and clean," (February, 2007); and so many other such statements…
Yup…
Jerry Dunleavy, Andrew Kerr: Texts reveal Hunter Biden's meltdown over discarded gun incident
Overdrive:
Clarice Feldman: Success: Biden Gets the High Gas Prices He Promised
SBS News Australia: Resources minister wants coal-fired plants back online to ease energy crisis amid fears of 'expensive winter': Resources Minister Madeleine King says coal-fired power stations are "the missing piece of the puzzle" in tackling rising energy prices, as the treasurer warns consumers should brace for more hip-pocket pain amid a "full-blown cost-of-living crisis".
Never trust a democrat…
Rick Moran: Very Quietly, Manchin and Schumer Are Teeing Up Another 'Build Back Better' Bill
Make 4 Lefts and You're Right at Insurrection Deflection Junction: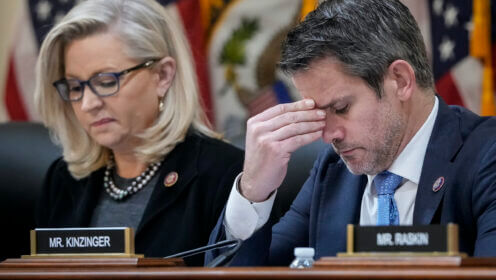 Victor Davis Hanson: What the January 6 Committee Might Have Been: A real committee would also investigate the other, far larger and more lethal riots on iconic federal property months earlier.
Thaddeus G. McCotter: A Cretinous Beltway Reproduction of a Stalinist Show Trial: Are Liz Cheney and Adam Kinzinger accomplices after the fact?
Debra Heine: Conflict of Interest?: Two DHS Senior Attorneys Are Working as 'Detailees' For the January 6 Select Committee
Julie Kelly: Why Is Merrick Garland Smiling? The unprecedented collaboration between the Justice Department and Congress to target political foes of the regime endangers the rights of hundreds of Trump-supporting Americans.
Josh Hammer: Democrats' Selective Outrage Over 'Insurrections': For Democrats, what constitutes an actual "insurrection" is merely in the eye of the beholder.
#WOKE Up Pile-Up: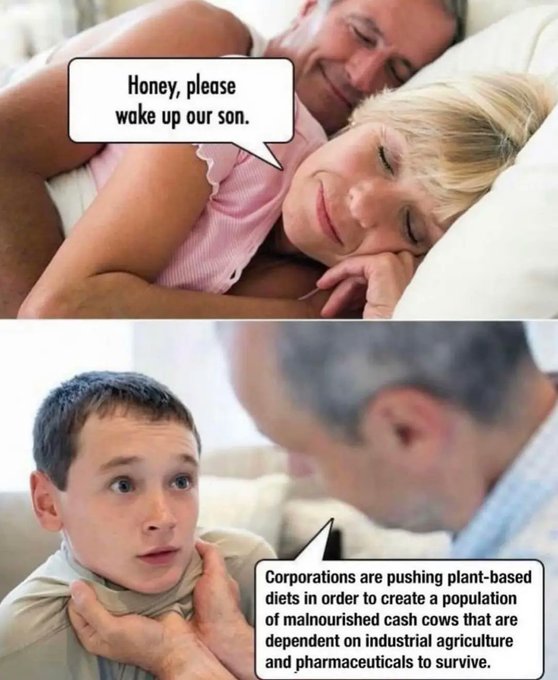 Chris Queen: Who's the Real Threat to Democracy?
Steve McCann: The Citizenry's Willingness to Surrender their Freedoms Risks a Potential Dissolution or Civil War
Stephen Kruiser: Welcome to Secular Relativist Hell
NYP Ed. Board: Crime-loving DAs need to be held accountable — now
~~Many thanks to Maggie and The Universal Spectator for reprint permission.