Posted by Maggie on September 9, 2022 in General News
I've been watching this enormous and bright moon for the last couple of evenings. The way I've watched it out my window through the canopy branches of our two maples I have actually been able to see the movement of the rising in the eastern sky. The peak of the Harvest Moon is Friday night's rise but will be on display through the weekend along with the planet alignment viewing…
Brian Lada: Harvest Moon to mark end of summer stargazing
Before electricity, the moonlight from the Harvest Moon would allow farmers to continue working in the fields past sunset. The drop in temperature during the evening would also make it more comfortable for farmers working late, especially if it was a year with a particularly warm fall like what is predicted across most of the United States this year.

Since the full moon closest to the equinox can occur any time from early September to early October, the Harvest Moon is sometimes the final full moon of astronomical summer and other times the first full moon of fall.

September's full moon also has other nicknames inspired by farmers and the seasonal changes that take place in early autumn, including the Corn Moon, Rutting Moon, Yellow Leaf Moon and Autumn Moon…
Jamie Groh and Emre Kelly: NASA's Artemis I launch may not happen until October after consecutive delays
AccuWeather: SpaceX launches dozens of satellites into space
Jamie Carter: James Webb telescope captures ghostly image of a celestial nautilus 32 million light-years from Earth: The James Webb Space Telescope's view of the heart of the Phantom Galaxy (M74)…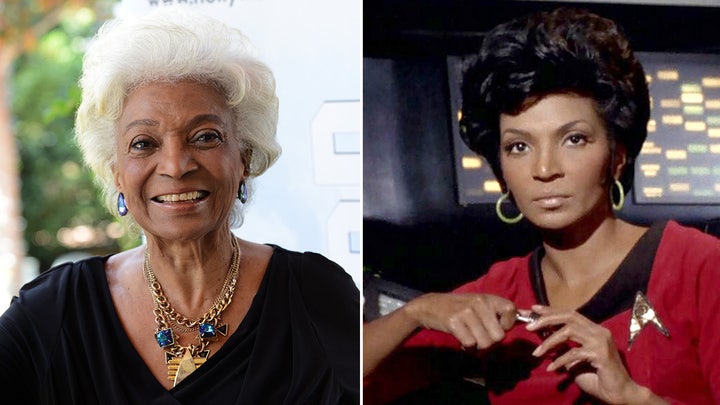 Tracy Wright: 'Star Trek' icon Nichelle Nichols' ashes to launch into space, son Kyle calls Enterprise mission 'great honor': 'Star Trek' Day on Sept. 8 honors Trekkies around the world, including Nichelle Nichols and her final voyage
Nichelle Nichols will rest among the stars when her ashes are launched into deep space later this year on an Enterprise Flight with a few of her late "Star Trek" colleagues…
Aliens and UFOs:
Adam Mann: 10 incredible findings about aliens
Andrew Griffin: Scientists find new solar system that could be home to alien life: Scientists have found a new planetary system of two distant worlds – which could serve as a home to alien life. … They never really define that hugely generalized term 'alien life". Could be anything from microorganism, could be plant, could be animal-like?
~~Many thanks to Maggie and The Universal Spectator for reprint permission.