Posted by Maggie on April 25, 2022 in From the editors
Hey guys, Twitter is ours!

— Ítalo Marsinho (@italomarsinho) April 25, 2022
Lucas Manfredi: Twitter accepts Musk's $44 billion deal: Musk, a self-described "free-speech absolutist", has been critical of the platform's approach to free speech
Elon Musk has officially purchased Twitter for $54.20 a share. Absolutely monstrous win for free speech on social media. Feast on the left wing blue check tears as they realize their rigged marketplace of ideas is dying. Glorious.

— Clay Travis (@ClayTravis) April 25, 2022
BREAKING: Elon Musk has purchased Twitter

— Jack Posobiec 🇺🇸 (@JackPosobiec) April 25, 2022
I hope that even my worst critics remain on Twitter, because that is what free speech means

— Elon Musk (@elonmusk) April 25, 2022
And be my love in the rain

— Elon Musk (@elonmusk) April 25, 2022
Four days ago, Obama called for full-blown censorship on social media.

Today, Twitter will accept @ElonMusk's offer.

Free speech lives.

Suck it, Communists.

— Monica Crowley (@MonicaCrowley) April 25, 2022
Ace: TWITTER: WE'VE ACCEPTED ELON MUSK'S OFFER
Twitter press release:

Twitter, Inc. today announced that it has entered into a definitive agreement to be acquired by an entity wholly owned by Elon Musk, for $54.20 per share in cash in a transaction valued at approximately $44 billion. Upon completion of the transaction, Twitter will become a privately held company.

Under the terms of the agreement, Twitter stockholders will receive $54.20 in cash for each share of Twitter common stock that they own upon closing of the proposed transaction. The purchase price represents a 38% premium to Twitter's closing stock price on April 1, 2022, which was the last trading day before Mr. Musk disclosed his approximately 9% stake in Twitter.

Let the tears flow like wine.
Twitchy: CONFIRMED: Twitter has officially been sold to Elon Musk (and there was much rejoicing UNLESS you're a joyless harpy who hates free speech)
The fact that the Democrats are melting over Elon Musk buying Twitter proves how much they relied on Twitter to destroy & silence political opponents

— Mandy ✝☕ (@SpringSteps) April 25, 2022
HEH!
Elon Musk is buying Twitter and everyone freaking out drives a Tesla. There's never been a dumber time to be alive.

— Jimmy Failla (@jimmyfailla) April 25, 2022
Greg Gutfeld's show is gonna be lit tonight. I hope I can stay awake.
Not The Bee: Come laugh at this thread of Twitter blue checks crying about Elon's imminent purchase of Twitter
The Babylon Bee: Twitter Headquarters Suffers Severe Water Damage From Liberal Employees' Tears
The same folks that enabled and amplified:

Russian Collusion
Very Fine People
Mostly Peaceful Protests
Cloth Masks Work
The Vaccinated Won't Get COVID
Rittenhouse Is A White Supremacist
January 6th Was Worse Than 9/11

Are now worried about misinformation on Twitter.

— Eric Matheny 🎙 (@EricMMatheny) April 25, 2022
what is Soros buying?

— zerohedge (@zerohedge) April 25, 2022
Exactly.

— Maggie (@drillanwr) April 25, 2022
Zero Hedge: Twitter Board Folds – "Unanimously Approves" Musk Taking Firm Private For $44 Billion
"I can't believe they just let a billionaire buy Twitter."

-media person who works for a company owned by a billionaire

— Ben Carlson (@awealthofcs) April 25, 2022
Jeff Bezo's WaPo.
.@PressSec on @elonmusk purchasing @twitter: "The president has long been concerned about the power of large social media platforms, the power they have over our everyday lives, has long argued that tech platforms must be held accountable for the harms they cause." pic.twitter.com/uWRizqqET4

— CSPAN (@cspan) April 25, 2022
— Stephen L. Miller (@redsteeze) April 25, 2022
News flash for Psaki: Biden wasn't concerned when social media blocked The New York Post enabling your boss to shuffle into office. https://t.co/KYzfLlUMhk

— Sandy 〽️ (@RightGlockMom) April 25, 2022
Hahaha hit me up when you complain Bezos, Gates, and China.

— Jags Board Game & Movie Guy (@MoviePaul) April 25, 2022
Why is Elon Musk a problem but not Mark Zuckerberg?

I'd argue Facebook, who sold user data to third parties, is FAR worse.

— gosuprime (@gosuprime21) April 25, 2022
Twitchy: Oh NO he didn't! (oh YES he did, LOL) Elon Musk's response to The Verge telling peeps how to deactivate their Twitter accounts is LEGEND
How to deactivate your Twitter account https://t.co/KVLIDkfWBg pic.twitter.com/IWg3Oh1BJp

— The Verge (@verge) April 25, 2022
Don't worry, I can do it for you Verge.

— Elon Musk 💭 (@eIonnnuskk) April 25, 2022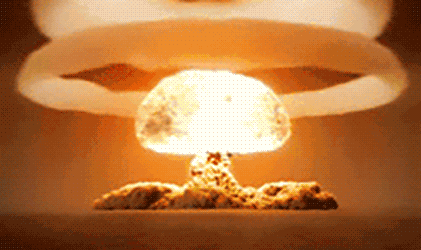 ~~~
~~Many thanks to Maggie and The Universal Spectator for reprint permission.