Posted by Maggie on June 3, 2022 in From the editors
If a politician says you don't need a gun, you need a gun. Atleast one gun— but more than one is better…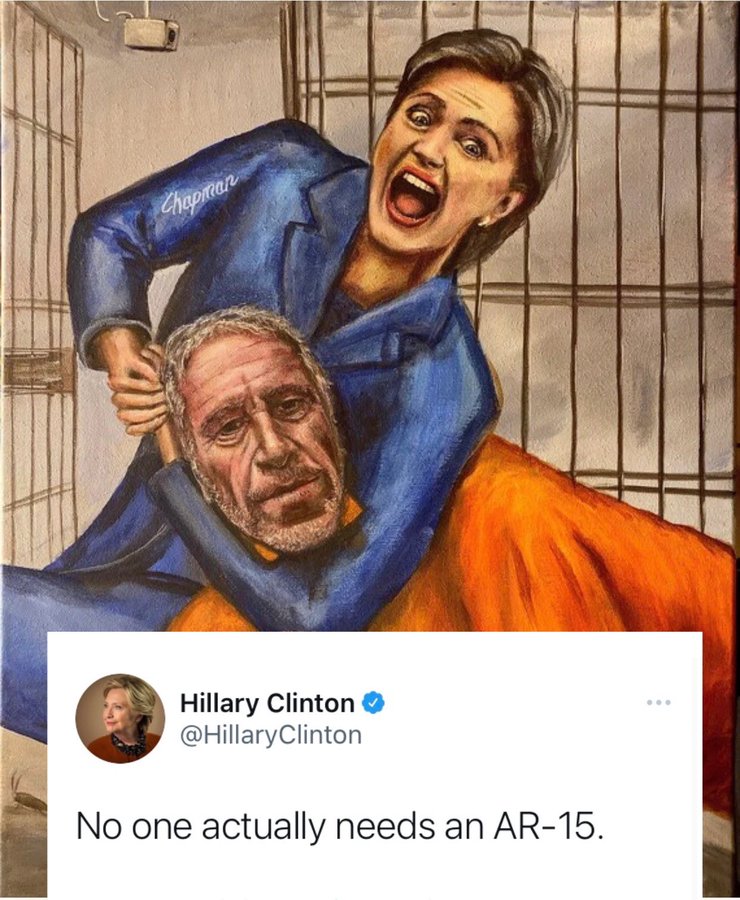 No one actually needs an AR-15.

— Hillary Clinton (@HillaryClinton) June 3, 2022
And YOU don't need to be POTUS or any other elected office holder. *shrug*

— Maggie (@drillanwr) June 3, 2022
J.J. Sefton @ AoSHQ: "A nation already suffering under the ideologically-driven, manifest incompetence of an illegitimate junta hell bent on tearing us apart for fun and profit is forced to endure the embodiment of a (barely) walking insult to everything that is good, right, just and pure…"
Dems' high-capacity load-up to shootdown the Constitution…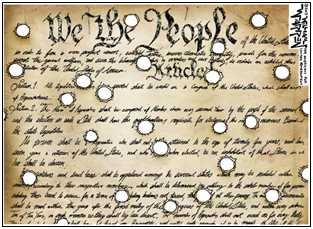 The US government has been arming Ukraine, because they're allies.

The US government has been seeking to disarm Russia, because they're opponents.

In totally unrelated news, the US government seeks to disarm you.

— Spike Cohen (@RealSpikeCohen) June 2, 2022
Ryan Saavedra: Biden Claims Gun Control Not About 'Taking Away' Rights Before Listing Ways He Wants To Take Away Rights
Brooke Singman: Biden says Second Amendment is 'not absolute' in call to reinstate assault weapons ban: Biden said Congress should reinstate assault weapons ban, raise purchase age for firearms, pass red flag gun laws … Yeah, ya pudding-eating, diaper-farting dolt, you do not have that authority to even declare that bullshit.
Tyler Olson: House Dem Rep. Mondaire Jones declares gun control will happen even if it means abolishing filibuster or expanding Supreme Court: GOP Rep. Jim Jordan says the comments prove what Democrats are planning: 'Now, we know'
Twitchy: Oh HELL no: NY Democrat Rep. Mondaire Jones goes on TIRADE claiming they will not REST until they disarm Americans (watch)
Nadler: "There is no research to support the idea that women's gun ownership increases their safety." pic.twitter.com/EzMM1w6nNW

— Greg Price (@greg_price11) June 2, 2022
Twitchy: YAAAS QUEEN! Dana Loesch DRAGS TF out of Jerry Nadler for mansplaining to women that they should just disarm (watch)
Easy for a man protected by guns to mansplain to women that we should disarm.

Tell this woman, @RepJerryNadler : https://t.co/TovoS4t5ac

Or this woman: https://t.co/BNn0p4lT7M

Or her: https://t.co/NnDSNRqVAb

Nadler wants more Carol Brownes.https://t.co/ud1lIg4Kux https://t.co/nbGKOd0TSW

— Dana Loesch (@DLoesch) June 2, 2022
Mansplain to these women: https://t.co/ismXLXUqOQhttps://t.co/Pi9DIGuAN1https://t.co/SbG8QTI8DMhttps://t.co/yrlj0YB1MPhttps://t.co/wLI26qbtWohttps://t.co/qoL01YH4Xnhttps://t.co/PhpEO2S3Ybhttps://t.co/FR3a06ov1Ghttps://t.co/hme04tyWTd

— Dana Loesch (@DLoesch) June 2, 2022
Twitchy: 'Dude, WHAT?!' Listen for the SCOFF from the room as Dem Rep. David Cicilline claims he can't find ONE incident of a good guy with a gun stopping a gunman (watch)
Rep. @davidcicilline: "I don't think there is a single incident — maybe there is one, but I have not found one — of an assailant using an assault weapon that was stopped by a person with a gun" pic.twitter.com/MWBsnAUHA8

— Tom Elliott (@tomselliott) June 2, 2022
Oh, really…
Tom Elliot: 315 Times Good Guys with Guns Stop Bad Things from Happening
House dems got the vapors over this 'remote' display by Rep. Steube. Reminder these same dems had no problem with a Capitol Police officer reaching out from their chambers with a similar handgun to shoot an unarmed female military veteran in the hallway 1/6/21…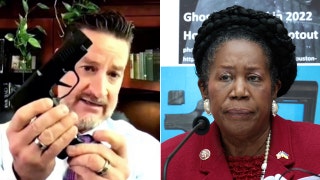 Anders Hagstrom: House gun hearing gets testy when Rep. Sheila Jackson Lee comments on Republican showing firearms: Rep. Greg Steube was displaying his personal firearms during the hearing … VIDEO
Twitchy: Eric Swalwell angered during gun control hearing when GOP Rep used his own firearms to show what Dems would ban … Again, Rep. Greg Steube was not in the House chambers but was in his own home office…
Everything you need to know about this gun control package: Democrats don't even want to let me show what they're trying to ban.

I'm an American in my own home, and I'll do whatever I want with my guns, Mr. Chairman. pic.twitter.com/pH2OIsnlVp

— Congressman Greg Steube (@RepGregSteube) June 2, 2022
Twitchy: President Joe Biden says 'This is not about taking away anyone's guns,' says AR-15 should be banned
Gregg Jarrett: Biden's proposed assault weapons ban has a serious constitutional problem: President Biden wants action on assault weapons but his proposals may not be allowed under 2nd Amendment
Tucker Carlson: Biden just spoke about the need to disarm the population. Carlson deconstructs the attempt to criminalize some guns
VIDEO: Ted Cruz: Biden gun control address reveals how much of a 'train wreck' his presidency is
If only dems would stop undermining law enforcement and picking/choosing laws they'll enforce in this nation…
Kenneth Blackwell: Biden must support police officers instead of undermining them: President Biden's police reform measures hurt law enforcement and don't fix problems
Louis Casiano: Los Angeles DA George Gascon 'overstates his authority,' can't ignore California law, court rules: George Gascon cannot refuse to enforce California's Three Strikes Law, a court ruled Thursday as the embattled district attorney faces a second recall effort
Mmmmmmmmmmkaaaaaay…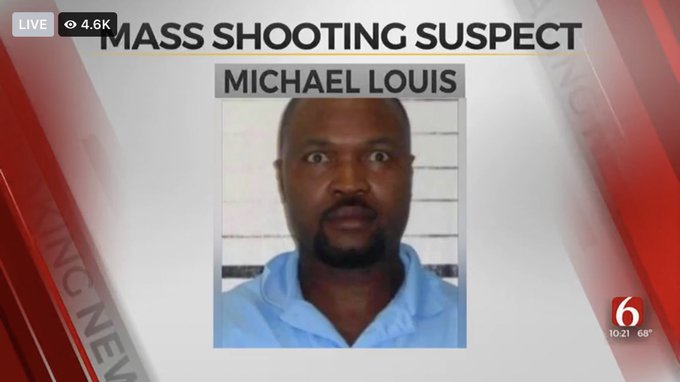 We can't even process one mass shooting before the next occurs.
Today's atrocity in Tulsa happened on the 101st anniversary of the Tulsa Black Wall Street massacre. White Supremacy is clearly a factor.@JoeBiden https://t.co/78xXaUXR2W

— Rodneyse Bichotte Hermelyn (@AMBichotte) June 2, 2022
Mary Chastain: NYC Assemblymember Blames Tulsa Shooting on White Supremacy but Gunman was Black: "White Supremacy is clearly a factor."
Twitchy: Dem NY Assemblymember says 'White Supremacy is clearly a factor' in the Tulsa shooting … BTW, the Dem NY Assemblymember is 'black' herself. I guess if you pick-up and use a gun to kill people you automatically become a 'white supremacist'. Soooo, why, since the 'white fright' left insist such, are they not calling the nation-leading black-on-black gun murders in Chicago being designated as "white supremacy" murders?
Ned Ryun: Yes, They're Coming for Your Guns: What the un-American Left really wants is to destroy the American people's right to self-defense.
Daniel J. Flynn: No More Debating Gun Control. It's Science! As we learned from Fauci, "follow the science" now means "follow the progressive agenda."
Matt Margolis: The Liberal Media Will Bury the Tulsa Shooting. Here's Why. … Already has.
John Sexton: The media's role in creating mass shooters gets less attention than it deserves … Actually, Hollywood too.
The Bidenflation struggle is real:
Can't understand it. Still not answering old Joe's call, hmm? Maybe the phone's off the hook and Joe'd better head on over to the desert to check…
AP: As gas prices soar, Biden leans toward visiting Saudi Arabia
Timothy H.J. Nerozzi: Biden set for Saudi Arabia trip despite promises to make nation a 'pariah': Crown Prince Mohammad bin Salman is suspected of ordering the extra-judicial killing of a Washington Post reporter
VIDEO: Biden seeks Saudis' help as gas prices surge
Tom Finnerty: Seven-Dollar Gas Just Around the Corner
FBN: Biden is going to make inflation 'worse,' says Heritage Foundation president: Heritage Foundation President calls for a reversal of policy, to halt 'reckless spending' in order to combat inflation
FBN: BREAKING THE BANK – Biden's inflation plan leaves the Federal Reserve in 'terrible' position, says Holtz-Eakin: Douglas Holtz-Eakin argues that the Biden administration's COVID-19 relief budget was 'way too big' and is to blame for high inflation rates
Daniella Genovese: Retail markdowns could be coming as companies tackle excess inventory: Major big-box retailers including Walmart and Target have reported excess inventory
Ken Martin: Report – Musk says Tesla to pause hiring, wants to cut 10% of staff: The latest news comes just two days after the world's richest man told employees to return to the workplace or leave the company
VIDEO: Greg Gutfeld: Biden is AWOL on inflation
Elizabeth Troutman: Retirement Rescheduled: Bidenflation Prevents Americans From Living Out Their Golden Years
VIDEO: Economy shaping up to be top issue in midterms
Athena Thorne: New Analysis Details Enormous Economic Consequences as Earners Flee Blue States for Red … And leave your damn F-ed-up dem/leftist voting habits behind.
David Harsanyi: Yes, Biden Deserves Blame for Inflation
There is No Free Lunch with Government Programs:
Between the baby formula shortage and this it seems like Biden sure loves taking the food out of the mouths of children…
Teny Sahakian: Biden admin holding school lunch money 'hostage' to force transgender policies, activist parent says: Biden administration tying school nutrition to transgender policies is 'appalling,' Fight for Schools' Ian Prior says
DNN: Gov. Kristi Noem threatens to sue Biden administration over SNAP funding
Penny Starr: Report: Baby Formula Shortage Worsening, Low-Income Families Hit Hardest: Data on the market supply of baby formula reveals the shortage is getting worse, especially in the south and southwest United States, with low-income families suffering most.
Hannah Grossman: Man behind infamous NSBA letter says organization's leaders 'completely backstabbed' him: The man who wrote the NSBA letter to Biden White House, Chip Slaven, clears the record in an interview with Fox News Digital
Gwendolyn Sims: Shameful: California High School Bars Unvaccinated Students From Attending Graduation Ceremonies
Vlad the Impaled: Hopefully the crazy bastard won't opt for 'radiation treatment' in Ukraine…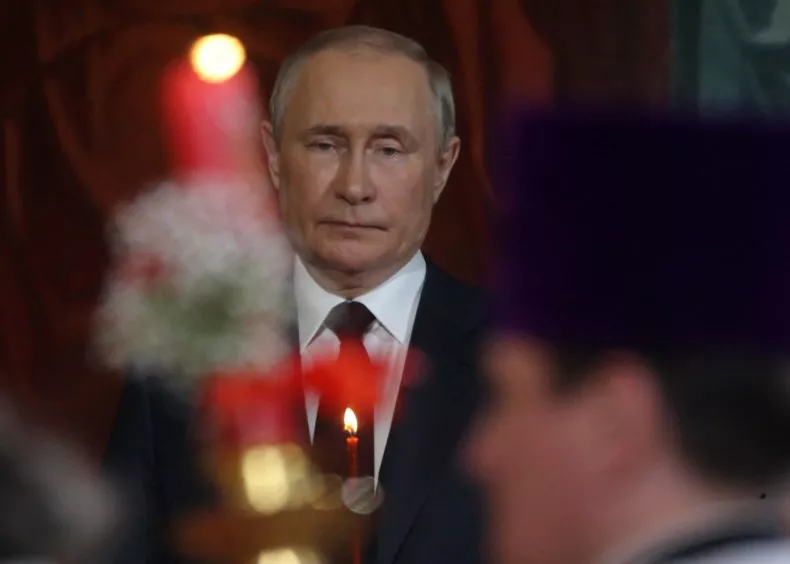 Hank Berrien: Putin Has Advanced Cancer, U.S. Intelligence Report Says
Tom Norton: Vladimir Putin Cancer Surgery Claims—What We Do Know, What We Don't
Greg Norman: Ukraine-Russia war: UK video shows Moscow's 'costly failure'
Kelly Laco , David Trulio , Ben Evansky: Colombia's president condemns Russia's 'most brutal genocide,' warns of autocracies disrupting democracies: Colombian President Duque said some countries are seeking to take down democracies similar to Colombia, the US … On a sidenote, I'm wondering how many Columbians have left that country and have illegally stomped across our sovereign border in these last couple of years.
MORE:
Micky Wootten: Doctors Sue FDA Over Its 'Crusade to Halt the Use of Ivermectin to Treat COVID'
Anthony Bellotti: Fauci's Animal Testing Shielded by Censorship and Disinformation: To protect animals, taxpayers, scientific inquiry, and public health, we need more free speech, now more than ever.
Patrick Hauf: Monkey Business: Biden Admin's Transgender Primate Experiment in Turmoil After Free Beacon Report: The government-funded research project that created transgender monkeys is in turmoil after a Washington Free Beacon report exposed its existence, internal emails show.
Debra Heine: WHO Withdraws 12 of Biden's 13 Amendments to International Health Regulations: After several African nations, Iran, Malaysia, and Brazil objected, the World Health Organization (WHO) last week withdrew 12 of the 13 amendments that were submitted by the Biden administration to the current the International Health Regulations (IHR) at the World Health Assembly's (WHA) annual meeting…
Joseph Simonson: Biden's Border Crisis Puts Country on Pace for Largest Foreign-Born Population in US History: Illegal immigrants account for two-thirds of growth in foreign-born population, study shows
Ron Wright: Who Really Killed Seth Rich? … Ask Hillary.
Rajan Laad: The fall of Piers Morgan … For all his anti-Meghan and Harry ire Piers Morgan sure has given them loads of free publicity these last two days in London for QEII's Platinum celebration, for cripesakes.
Deane Waldman, M.D.: Will Monkeypox Replace COVID as the Next Great Democrat Scam? … Given the midterms are in November and the Dems are looking to lose bigly, I'd say they're keeping their options open.
Jeffrey Lord: Leftist LGBT Network Tries to Silence Bill Maher: Yet again, the Left stands up for fascism. … It's in their DNA.
Bruce Golding: Marine Corps sparks outrage with rainbow bullets to mark Pride month … Oh, Hell no!
Which brings us to…
Blaine L. Pardoe: Tough week for Hollywood, good week for America
Hollywood is wallowing in angst, and at least half of America couldn't be happier.

It started with the release of Top Gun: Maverick. The film was a stunning success and was devoid of the typical wokeness that has slithered into just about everything they have created in recent years. None of Hollywood's usual box-checking to fill the woke agenda was present. Worse yet, it is a pro-American movie, filled mostly with males doing military stuff…
Eric Lendrum: 'Top Gun: Maverick' Is the Movie America Needs Right Now: Tom Cruise's latest blockbuster is one of the most feel-good, most patriotic, and most unapologetically American movies in a very long time. … Producer Jerry Bruckheimer is one of the rare moderate conservatives in Hollywood. Cruise, while progressive, is a mature businessman in an industry he is watching out #WOKE itself into box office failure over these last several years. He still loves working, and he still loves making bank. KUDOS.
Christian Toto: 'What Is a Woman?' Delivers Shocking, Subversive Truths About the Culture: Matt Walsh's elementary question leads to larger, disturbing queries
~~Many thanks to Maggie and The Universal Spectator for reprint permission.