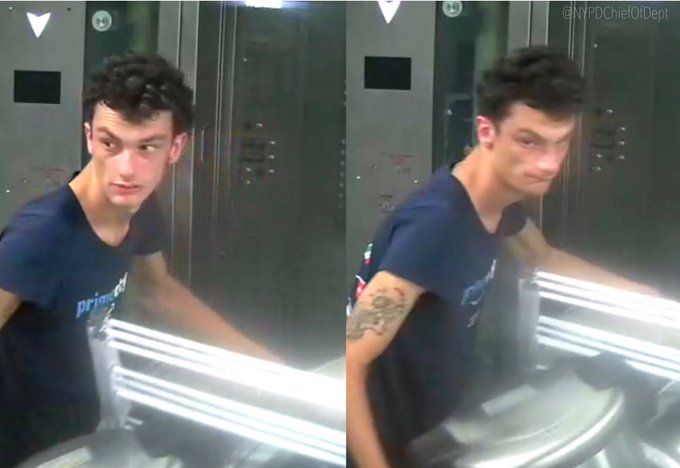 By Derrick Bryson Taylor, The New York Times
New York, NY  A surveillance photo had been circulated of a man sought in connection with the rice cookers bomb scare in Lower Manhattan on Friday, August 17, 2019. Officials in the New York City Police department said the man, who was found in the Bronx was taken into custody as confirmed on Twitter by Terence A. Monahan, the chief of the department. The situation started around 7 a.m. on Friday when authorities were alerted to two suspicious appliances at the Fulton Street subway station. An hour later, the police were alerted to a third suspicious device near a garbage can in the Chelsea neighborhood. Around 10 a.m., officials announced all three devices were empty rice cookers and were not dangerous. All three rice cookers were the same model. The motive is not known at this time why the rice cookers were being placed around lower Manhattan.  Mr. Griffin appeared in Manhattan Criminal Court on Sunday, August 18, 2019, bail was set at $200,000 and he was charged with two counts of placing a false bomb according to WSAZ News Channel 3.
A West Virginia sheriff's office said, in a Facebook news release that law enforcement officials had contacted them about the identification of this man.  The sheriff's office identified the man as Larry K. Griffin II, 25, who was a former Bruno, West Virginia resident. He had been arrested at least three times in the past eight years, which included charges for possession of a controlled substance involving weapons and use of obscene material to seduce a minor. The news release said there was an active warrant out for his arrest for failure to report and for missing drug screens as part of pretrial bond supervision. John Miller, the New York Police Department's Deputy Commissioner for Intelligence and Counterterrorism, said officials did not know why Mr. Griffin had placed the rice cookers in the subway.  Mr. Griffin was seen on video leaving two devices on the subway platform at the Fulton Street station. It was unclear whether he placed the third device.
Late Friday evening, Mr. Griffin called his brother, Jason Griffin, in Connecticut, and said Mr. Griffin was scared and unsure of what to do as the police were searching for him. Jason Griffin said that his brother had a  history of mental illness and had been living on the streets. Mr. Griffin's cousin, Tara Brumfield, told WSAZ News Channel 3, he had a history of picking up things, such as fishing poles and tools. Read here for further updates.