Posted by Maggie on April 13, 2022 in From the editors
That bird was the American eagle https://t.co/qHMVIEyxnH

— Ben Shapiro (@benshapiro) April 12, 2022
Matt Margolis: WATCH: Patriotic Bird Poops on Biden, Speaks for Entire Nation
Even the birds say Biden's full of shit. Yesterday in Iowa Joe Biden mis-addressed the US inflation as "Putin's price hike" … and the birds had an immediate response to his major deflection of responsibility. But the White House poop-clean-up team was quick to lie…
Twitchy: White House correspondent confirms that a bird did not poop on President Joe Biden in Iowa
(it was bits of corn flying around from the corn silo; the event was indoors) https://t.co/CZwSJZvf1o

— Justin Sink (@justinsink) April 12, 2022
Yes, it was inside, and it is very typical for birds to congregate and even nest inside these warehouses (our local Sam's Club has had an indoor bird issue). However, that was not "creamed corn".
So we've gone from Corn Pop to Corn Poop?

— Omicron- Kenobi ™️ 💎 (@CopiahDawg) April 12, 2022
Funny how the White House handlers decided on flying creamed corn (and it would probably have undigested corn remnants in bird poop) and not falling back and chucking that it was bird poop and the old adage that it is good luck to be pooped on.
To listen to him and his administration and their leftist MSM claim our country's historically high inflation is Putin's fault for invading Ukraine, is hysterically asinine. So, the Biden collective is saying the president of Russia is more powerful on U.S. policies than the U.S. POTUS is? Although, I'm sure Pres. Xi of China might beg to differ, given just about every big-wig entity in the US seems to bow to the King of Plagues.
No, as has been documented, Joe Biden's minions had all the E.O.s printed and the pen(s) ready to go on the Oval Office desk just short hours after Biden's swearing-in on January 20,2021. And with those scribbles of Joe's pen-to-pages, he wiped out just about every Trump policy that enabled one of the best economies, employment and job growth, personal budgets, gas/energy prices, energy independence, border security, etc. out of existence like blowing up a dam and letting all destructive waters flood into our daily lives on many levels. Putin hasn't been running The Fed printing presses since January 21, 2021, ya know…
Let's stop calling it by the mystery term of "inflation" which absolves govt responsibility and call it what it really is: devaluation of the currency.

— HRH The King of Bohemia, Holy Roman Emperor (@boyfollower1) April 13, 2022
EXACTLY!! Thank YOU!
A $100 bill would buy less in 1998 than a $20 bill would buy in the 1960s. This means that anyone who kept his money in a safe over those years would have lost 80 percent of its value, because no safe can keep your money safe from politicians who control the printing presses.

— Thomas Sowell (@ThomasSowell) April 12, 2022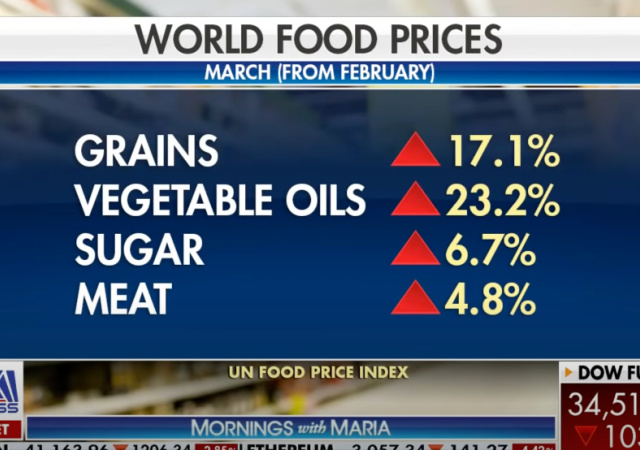 When you break it down into essential categories, everything from fuel to foods have taken atleast a 40% hike in prices for struggling consumers. And they are about to get far worse, especially on processed foods that use corn derivatives, and on meats that ranchers/farmers use corn in their grain feeds for their animal stocks, not to mention your already scarce home pet foods that use corn fillers as well. Why? Because Biden's next brilliant idea to allegedly counter fuel shortages and climbing prices is to re-open ethanol production to mix with gas formulations. A civilization should not be using food as burnable fuel. There's a reason God made ancient animals into 'fossil fuels' and coal.
Terence P. Jeffrey: Price of Gasoline Up 48% in a Year
CNBC: Biden waiving ethanol rule in bid to lower gasoline prices
Oh, and ethanol is far worse for their beloved "climate".
Inflation is more than a story of gas prices…

Groceries +10% –> biggest spike since 1981
Meat/poultry/fish +13.8% ->biggest since 1979
New cars 12.6%->biggest ever
Electricity +11.1% -> biggest since '06
Home furnishing 10.8% ->biggest ever
Rent 5.1% ->largest since 1991

— Heather Long (@byHeatherLong) April 12, 2022
The wave election of '22 is going to be more like a tsunami.
This is a four-decade revisit of the Jimmy Carter inflation numbers that Pres. Reagan had to clean up his first year in office. As a matter of fact, Reagan got elected over Carter's re-election attempt because of this crap back then. Let's hope the dem party takes another huge hit in the face come the November midterms.
To the people who wanted "free money" from the government and ignored people like me telling you that free now is very costly later:

It's now "later".

— Carol Roth (@caroljsroth) April 13, 2022
Ben Shapiro: Yes, It's Biden's Inflation
VIDEO: Laura Ingraham Angle: A team of morons in this inflation spiral Biden created could mean the end of the Democratic Party for a generation.
Twitchy: New polling out of Nevada shows it's 'panic button' time for Dems and President Biden
Stephen Kruiser: Axios: Republican PAC Going for the 'Kill' in House Districts Where Biden Won Big
Guy Benson: Another Wave Breadcrumb? New York Special Election Goes…Very Red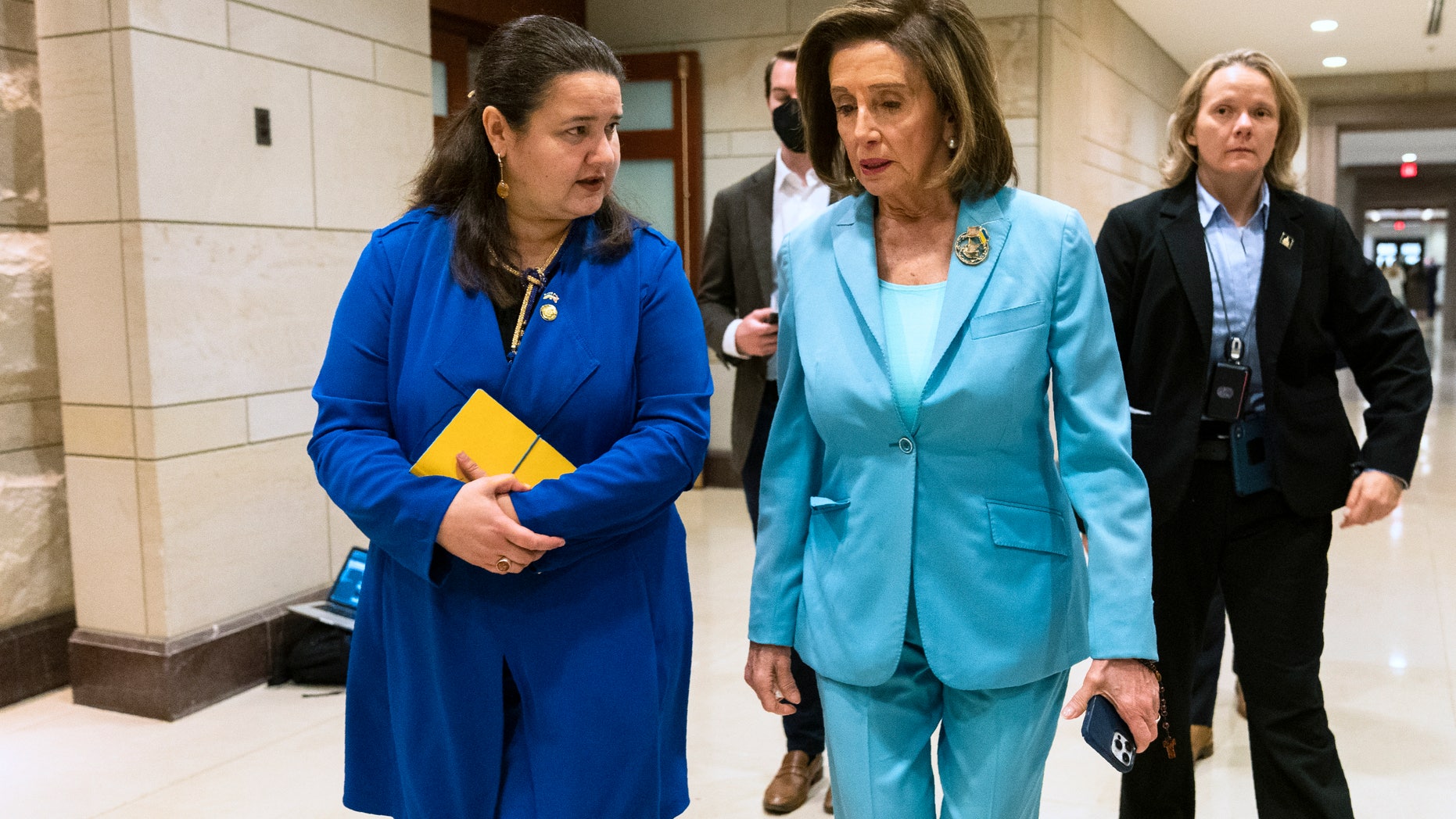 Matt Leach , Jon Michael Raasch: San Francisco ready for 'change,' Pelosi faces criticism from hometown crowd ahead of reelect bid. San Franciscans say they're not sold on current leadership in Washington, DC
Inflation is in effect a hidden tax. The money that people have saved is robbed of part of its purchasing power, which is quietly transferred to the government that issues new money.

— Thomas Sowell (@ThomasSowell) April 13, 2022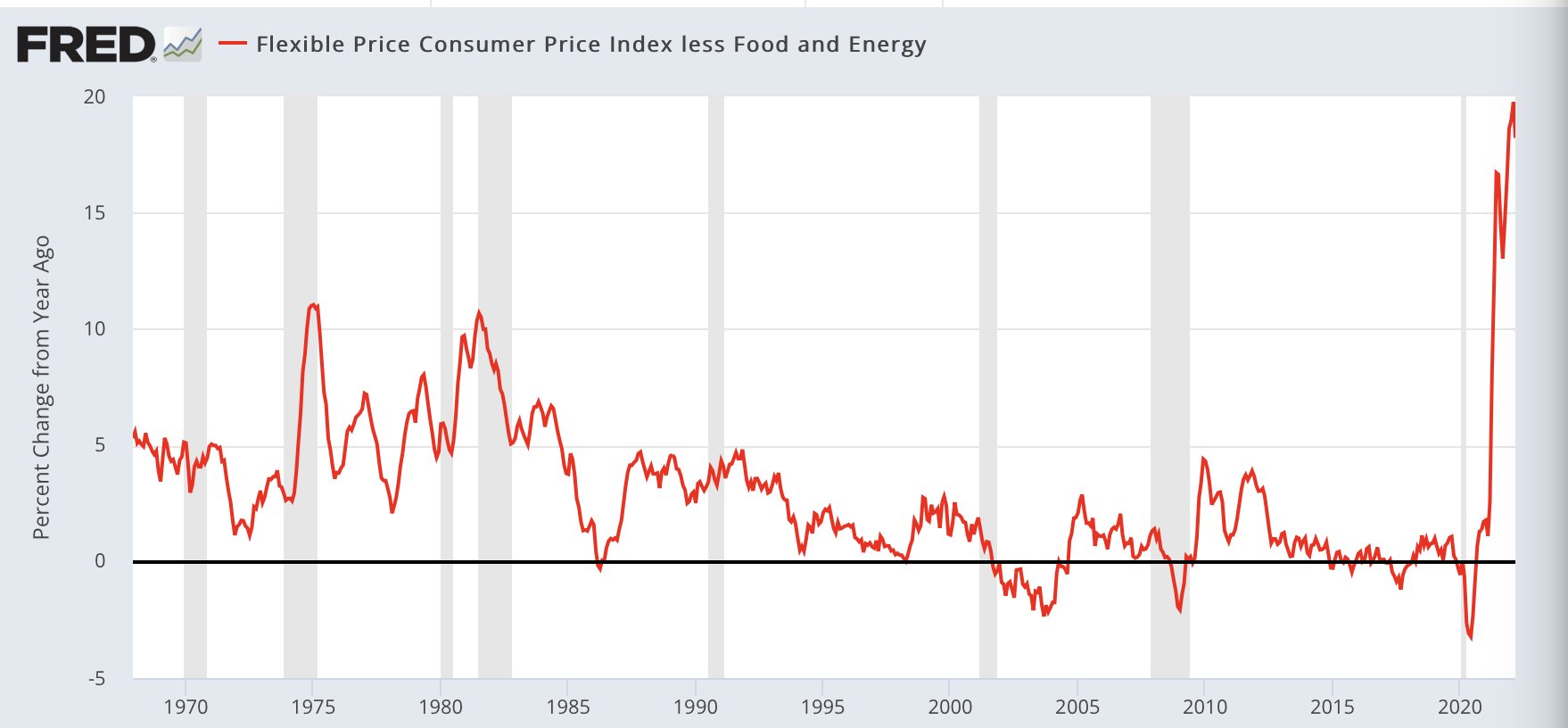 How historically bad is it really?

This bad: pic.twitter.com/2TDtmqqu2o

— Sven Henrich (@NorthmanTrader) April 12, 2022
Nicholas Morgan: US Wholesale Inflation Hits 11.2% In March, Largest Annual Increase On Record
Not as bad as it's going to get. https://t.co/aZAZ4atTuw

— Dr Jordan B Peterson (@jordanbpeterson) April 13, 2022
How soon will Twitter start banning people for talking about inflation.

The likelihood goes up in direct proportion to the proximity to the coming US elections.

— Tom Royce (@TomRoyce) April 13, 2022
That's weird what happened in 2020?

— 🌎 Shawn Taylor (@staylormusic) April 13, 2022
And supply on most everything is about to get even worse under the CCP's "ZERO COVID" lockdowns in China…
Some estimates are 25 million people in Shanghai are at risk of starving to death to attain "zero Covid".

If you think that can't happen here with reduced food production & rising prices you aren't thinking.

— Stacey – Gen X the Let's Find Out Generation (@ScotsFyre) April 13, 2022
Ann Koh: Containers Pile Up at China Ports as Lockdown Blocks Trucks
And don't forget embattled breadbasket Ukraine will likely miss planting its endless fields of wheat and other grains that it exports across the globe, and to the US.
And this demo-commie deliberate Biden open border FUBAR will not help them…
Biden's Broken Border Comes to His D.C. Backyard and at the Door Steps of the US Congress:
I'm sure Nancy Pelosi and company will waddle out for presser later to condemn Texas Gov. Abbott's "illegal human trafficking"…
Ronn Blitzer: First Texas bus drops off migrants blocks from US Capitol in Washington, DC: The buses are part of Gov. Greg Abbott's plan to counter the Biden administration's approach to illegal immigration
The first bus has reached The Swamp.
At this 'fluid' count:
A couple of dozen illegals were on this first bus that traveled non-stop from Texas to Washington DC since over the weekend
19 single 'young' adult males
4 adult females
2 children
All were OTMs (Other Than Mexicans), with Venezuelans and Nicaraguans in the mix. When interviewed by reporters many said they plan to head to Miami, Florida (Gov. Ron DeSantis will have something to say about that). DC already has a homeless population in the streets that is said to rival San Francisco's. This first load of illegal aliens dumped in DC by the Texas governor were to be met by NGOs (Non-governmental organizations) in the area who get federal tax dollars to enable and pamper these lawbreakers to our sovereign nation.
The bus riders had on hospital-like wrist bands with bar codes for info. Bands were scanned as they left the bus, and then cut off their wrists…
Twitchy: Biden WH dismissed Texas Gov. Abbott's threat to bus illegal immigrants to DC as a 'publicity stunt' but pics/videos say otherwise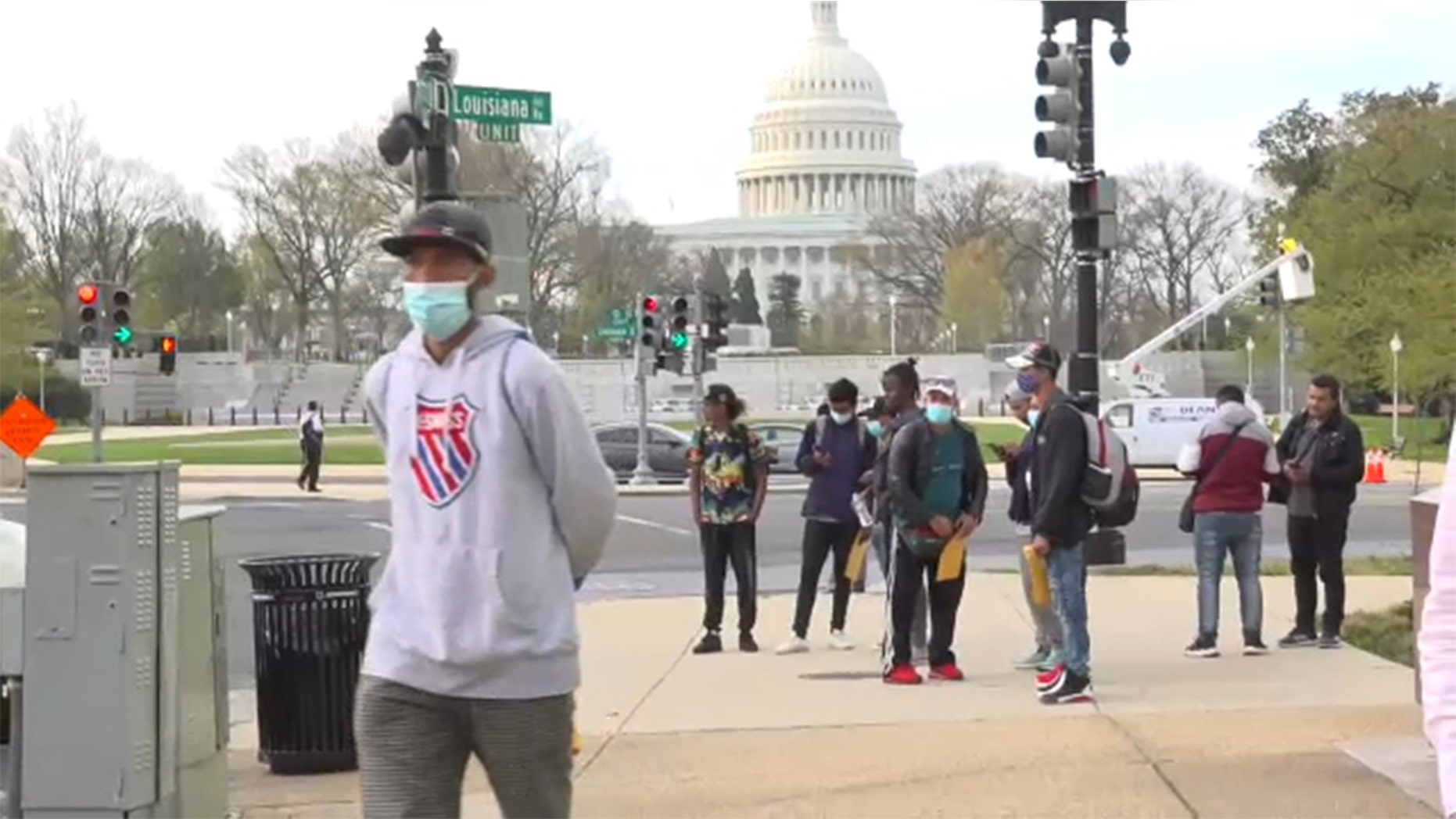 Houston Keene: 'LACK OF FEAR' – What some migrants crossing into the US have been spotted doing: Migrants snap selfies at border after crossing into US. Migrants taking selfies at border reveals 'a lack of fear' Rep. Comer tells Fox News Digital.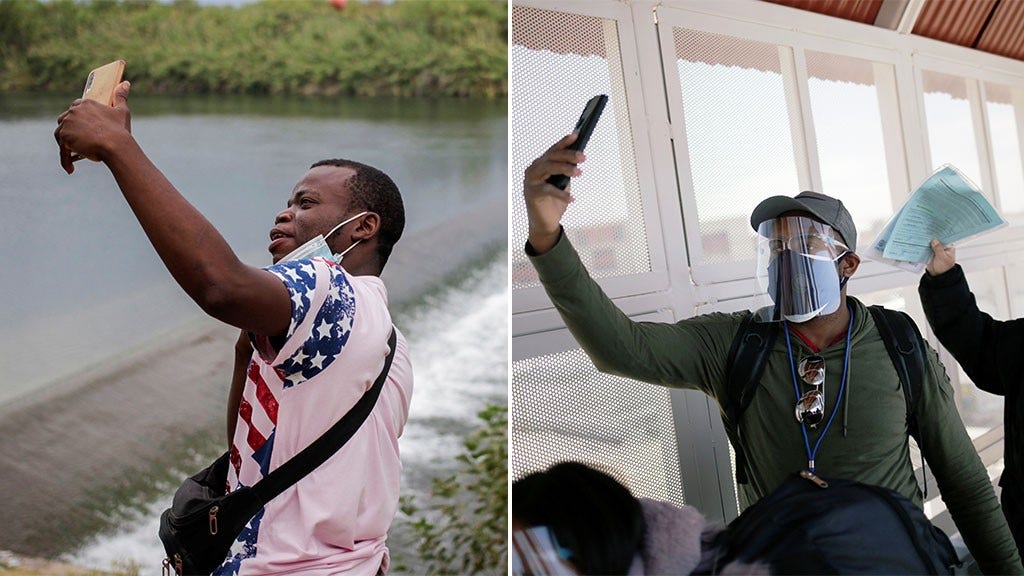 REPORT: CDC will extend the travel mask mandate for — wait for it — two more weeks https://t.co/GrpjH4npdf

— Twitchy Team (@TwitchyTeam) April 13, 2022
Twitchy: Biden's Covid policy, a summary: The pandemic is over if you're an illegal immigrant but not if you fly on a plane
We can lift the Title 42 public health order at the southern border so illegals can flood into our country, but Americans still have to wear useless masks? https://t.co/URxQbxFt6F

— Dr. Roger Marshall (@RogerMarshallMD) April 13, 2022
Meanwhile…
Really? This is where you want to go w/this BS? Should we maybe pose the liberal mentality "If you have nothing to hide…"?? Yet, nothing from you about how this is the federal government's FUBAR that Texas is forced to deal with. https://t.co/YLQAlQQOI2

— Maggie (@drillanwr) April 13, 2022
USAToday: Now truckers are blocking the Mexico border over inspections ordered by Texas governor
And of course the big furry fella must show his support while not saying anything for the past year of supply chain shortages… https://t.co/SbT6xeAMRv

— Maggie (@drillanwr) April 13, 2022
Yahoo News: Beto O'Rourke seizes the offensive as Greg Abbott's policy causes massive backups at the border
Yup, sure looks like this is an orchestrated coordinated collusion effort between Beto's campaign, Texas news organizations and the Biden administration and DNC in Texas and DC for if/when Gov. Abbott made-good on his plan to start bussing illegals to Washington DC…
Ronn Blitzer: Psaki slams Gov. Abbott over truck inspections at Texas-Mexico border, blames him for price increases: Abbott has taken several measures to tighten the border in response to federal policies … Not going to work.
MORE:
Blood and smoke in the NYC subway and, of course, the security cameras were not functioning.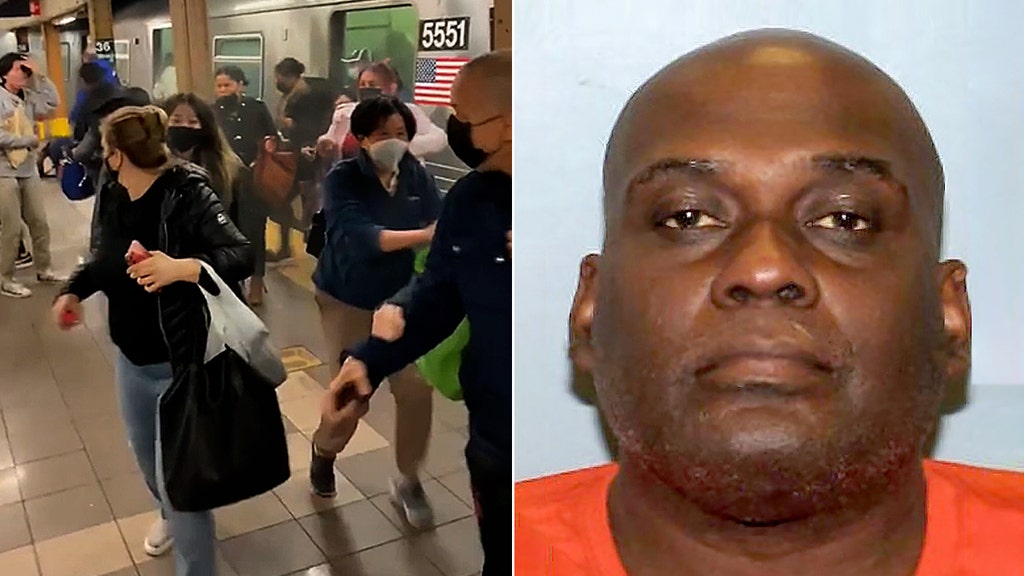 The suspect (still on the loose) is a very mentally ill (i.e., F-ing nutjob), Frank James (not to be confused with the brother of Jesse James, those damn white supremist Confederate bushwhackers from the Civil War turned gun-slinging bank/train robbers and murderers).
The subway suspect is a black supremacist. The Waukesha killer is a black supremacist. The guy who tried to assassinate a mayoral candidate is a black supremacist. The man who murdered a capitol police officer was a black supremacist. In summary, white supremacy is the problem.

— Dr. Matt Walsh, Women's Studies Scholar (@MattWalshBlog) April 13, 2022
Ryan Saavedra: Social Media Posts From Person Of Interest In Connection To Subway Shooting Show Leftist Views: Report
NYPost: Subway shooting suspect Frank R. James' YouTube tirades about race, guns and Eric Adams exposed
Nika Shakhnazarova: Brooklyn subway shooting survivor who sat next to gunman watched him light smoke bomb
Twitchy: Touré very upset by the Brooklyn subway mass shooting after suspect is identified as a black male
Twitchy: 'O black Jesus, please kill all the whiteys': Andy Ngô shares disturbing content from Brooklyn suspect Frank James' purported social media [pics, video]
NYPD says it's not investigating the subway shooting as "terrorism". But it's more than safe to point out it would indeed be investigated and MSM narrated/premised as 'domestic terrorism' under … well … 'different optic' circumstances.
UPDATE via FNC: LIVE UPDATES: Mayor announces suspect in subway shooting arrested, had 9 prior arrests in NYC
UPDATE via Twitchy: Journo shares video of alleged Brooklyn subway shooter Frank James getting arrested by patrol cops in NYC
Meanwhile…
Michael Goodwin: After latest bloodbath, time is running out for Hochul and Adams to save NYC … Hey, this should help boost Mayor Adams's Florida billboard campaign to bait former NYCers back to the big rotting apple, eh? Maybe Florida Gov. DeSantis should do bilboards in NYC, and they should say, "What Happens in NYC stays in NYC, which means please leave your destructive bad voting habits there when moving to FLA".
From J.J. Sefton's morning post on AoSHQ:
Elon Musk, the new hero of free speech advocates, has a bit of a sci-fi villain streak in him…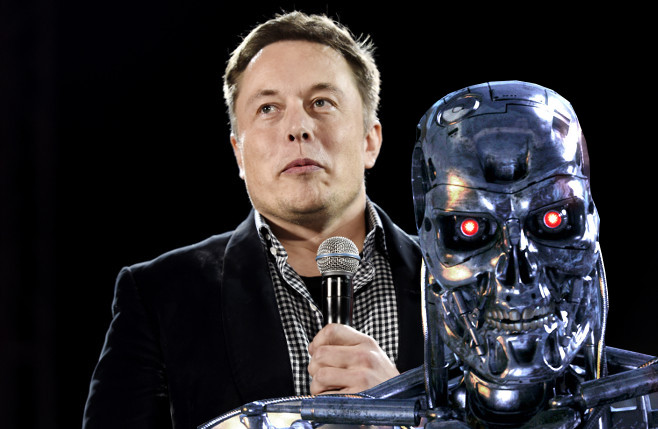 Sarah Weaver: Elon Musk's Disturbing Dalliance With Transhumanism: While in some ways a welcome change from the leftist Silicon Valley monolith, Musk shows a dangerous penchant for transhumanism. … Well yeah, Musk could become the "Skynet" overlord. He already has the 'net' of satellites up there fencing in the planet. "Terminators" might also be on the drawing board. Eh-hemmmm.
VIDEO: Clay Travis: 'Elon Musk needs to buy Twitter'
Thomas Barrabi: Twitter 'a s–t-show' for employees since Elon Musk took major stake: report
VIDEO: Devin Nunes: If Musk wants to save free speech, he's welcome to join Trump's Truth Social … Well, that would be easy enough, but far-FAR less fun and exciting than buying and "OWNING" leftist Twitter. Besides, the 'wait-line' trying to join the Truth Social site is pretty damn long and frustrating.
California has got to be the least business-friendly state in the union…
Rick Moran: California Wants to Make a 32-Hour Workweek a State Law
FBN: Inflation overtakes labor shortage as top problem for small businesses: Small business owners' optimism for the next six months has hit record low
Josh Christenson: For China, Hollywood Won't Say 'Gay': Hollywood executives were united in opposition to Florida's so-called "Don't Say Gay" bill, but a major studio just caved to the Chinese Communist Party's demands that mentions of homosexuality be stripped from the latest installment of the Harry Potter series…
Twitchy: Ben Shapiro calls out Warner Bros. for its 'Don't Say Gay' policy in China
Twitchy: Christina Pushaw & others shred WaPo columnist's desperate attempt to save Left's 'Don't Say Gay' narrative
Perspective: The reason we make up what the bill says is because what it actually says gets wide support across the political spectrum. – you, translated

— Physics Geek (@physicsgeek) April 13, 2022
These anti-carbon carbon units…
Janet Yellen: "The recent IPCC reports confirm that our window of opportunity to leave our planet worthy of our children and our grandchildren is even closer to being permanently shut. We must redouble our efforts to decarbonize our economies." pic.twitter.com/30lliaXRDJ

— Townhall.com (@townhallcom) April 13, 2022
Vijay Jayaraj: Killing Fields of Wind Energy Cannot Be Ignored: On the irony of self-proclaimed guardians of the earth promoting a regressive—even primitive—energy technology that is killing millions of the planet's creatures.
Adam Kredo: Iranian 'Ghost Armada' Ferries $22 Billion Worth of Illicit Oil to China: Biden admin turns blind eye to Iran's sanctioned oil trade … And I'll bet money we can follow the greasy trail back to Russia. I've told you Russia would be able to launder its alleged "sanctioned" oil through other countries, especially Iran and China. Don't doubt me.
FPM: Iran Plays Hide-And-Seek with the IAEA: Will we ever find out what is going on at the new plant in Isfahan?
Christopher Marco: Will China and Russia Become Official Allies? U.S., Western allies recoil at their growing cooperation.
BONUS: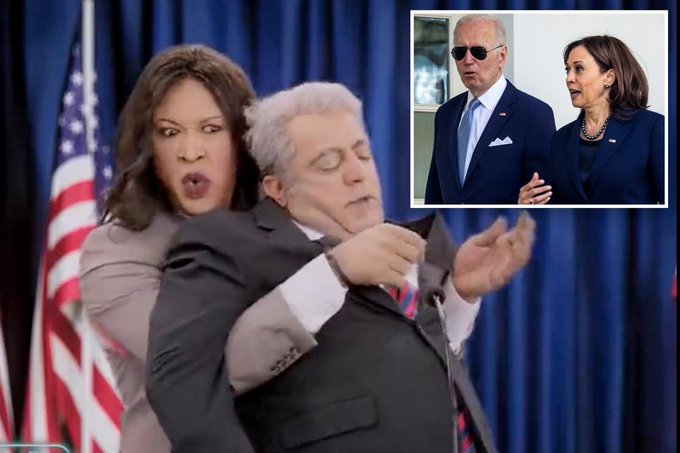 Ariel Zilber: Saudi TV mocks Biden and Kamala Harris with SNL-style viral skit … Doing the jobs lazy SNL Americans won't do.
~~Many thanks to Maggie and The Universal Spectator for reprint permission.