Posted by Maggie on July 7, 2022 in From the editors
Three years ago Boris Johnson was considered the 'Donald Trump' of the UK. Nah.
UPDATE: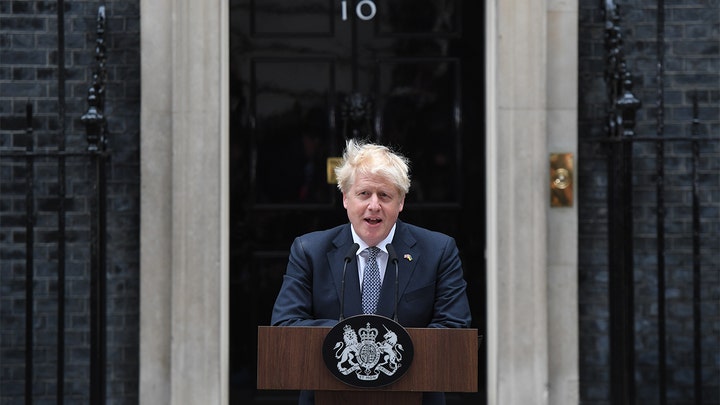 Brei Stimson: BRITISH BOMBSHELL – UK PM Boris Johnson resigns after cabinet revolt, saying 'no one is remotely indispensable': UK
Background…
Max Colchester @ WSJ: U.K.'s Boris Johnson to Resign After Scandals Grow Too Great to Handle: The British prime minister came under pressure as his ruling Conservative Party took a dive in the polls
LONDON—Boris Johnson will step down as British prime minister on Thursday, government officials said, following a wide-scale rebellion in his party, capping an astonishing fall from grace for a politician who until recently looked poised to dominate U.K. politics for years.

The step comes after an extraordinary 36 hours in British politics in which more than 50 ministers and senior government aides resigned, leaving the British government in a state of paralysis. Mr. Johnson will stay in office until a successor has been found, the officials said, a process that could take some months.

Following a string of scandals, five cabinet members and a wave of more junior members of government quit over the past week, saying they no longer had confidence in the British leader. Mr. Johnson attempted to cling to power amid frenetic plotting by rebels to unseat him and a push by a group of cabinet members to have him resign. Until recently he had spoken of his intention to stay in office until the 2030s. But as his authority withered, and with the growing threat that the Conservative Party would change its internal rules to hold a vote to oust him, he agreed to step aside…

His decision marks an inglorious end to one of the most tumultuous political premierships in recent British history…

Mr. Johnson's departure now paves the way for a weekslong process to find a successor within the Conservative Party. Tory lawmakers will hold a series of ballots to whittle down the list of contenders to two…

Whoever prevails will come to power against a backdrop of soaring inflation and worsening economic gloom…
~~Many thanks to Maggie and The Universal Spectator for reprint permission.